1009 news items tagged server
Wiwynn, a cloud computing server affiliate of Wistron, is expected to secure around half of Microsoft's overall datacenter server orders for 2021, according to industry sources.

SK Hynix has reported operating profits of KRW1.95 trillion (US$1.62 billion) on consolidated revenue of KRW8.61 trillion for the second quarter of 2020.

IC materials analysis specialist Integrated Service Technology (iST) saw its profits for the first half 2020 exceed those for all of 2019, driven by strong demand for advanced fabrication...

Taiwan-based PCB makers including HannStar Board and Tripod Technology will continue to see strong demand for server applications in the second half of the year, with the momentum...

Co-Tech Copper Foil, which produces copper foil used to manufacture CCLs and PCBs, has enjoyed strong shipments for high-frequency and high-speed CCLs needed to support 5G and AI...

The output of Taiwan's server industry hiked 210.9% on year to a record high of NT$94.2 billion (US$3.2 billion) in 2019, according to data compiled by the Ministry of Economic Affairs...

Taiwan-based cloud computing server suppliers Quanta Cloud Technology (QCT), Wiwynn and Mitac Computing Technology have all seen their orders stay strong in the second half of 2020...

IT companies generally believe server demand will remain robust in second-half of 2020, thanks to the persistent coronavirus pandemic. For Wistron, it is set to increase server shipments...

Although notebook and tablet sales were significantly boosted by the stay-at-home economy in the second quarter in the wake of the coronavirus outbreak, IT companies have mixed views...

Wistron obtained orders for servers from Fujitsu in 2019, and has since seen orders ramp up, with shipments set to expand in the second half of this year, according to industry sou...

Taiwan's rigid PCB makers Tripod Technology, HannStar Board and Gold Circuit Electronics (GEC), after registering significant revenue increases in the second quarter of 2020 on strong...

Taiwan-based Nanya Technology is looking to move its in-house developed first-generation 10nm process technology to risk production later this year, and is engaged in the development...

Taiwan-based IC substrate suppliers Unimicron Technology, Nan Ya Printed Circuit Board (NPC) and Kinsus Interconnect Technology all ended the first half of 2020 with double-digit...

Asustek Computer saw its revenues increase nearly 30% on year in the second quarter of 2020, while fellow motherboard and graphics card vendor Gigabyte Technology's revenues climbed...

Wistron and Inventec both expect to see shipments drop sequentially in the third quarter due to high comparison bases in the second quarter.

Following the penetration into the supply chain of Google Cloud's Compute Engine platform, Nvidia has recently obtained more orders for its A100 GPU from the US-based cloud computing...

Inspur, China's biggest server brand, will be among the companies affected negatively by the escalating US-China trade war due to its dependence on US chip vendors including Intel...

Taiwan-based diode maker Eris Technology is expected to gain more business opportunities from display, 5G and ESD (electrostatic discharge) applications in the second half of 2020...

Mitac International has seen orders for datacenter servers strengthened in the third quarter while orders for automotive products remain sluggish.

Taiwan's leading IC test interface solutions provider Chunghwa Precision Test Tech (CHPT) ended the first half of 2020 with impressive results, with revenues for the period spiking...

Delivering a glimpse into the future of data center architectures, Kioxia America has demonstrated an E3.S full-function development vehicle in conjunction with a leading server OEM...

Taiwan-based rigid PCB makers have moved to increase production of high-layer-count PCBs that have seen a significant surge in demand since the start of 2020, according to industry...

Nvidia is currently still ahead of competitors in the server GPU market and saw its revenues from the datacenter business reach US$2.98 billion in 2019, nearly three times those of...

Rigid PCB maker HannStar Board will see strong growth momentum driven by notebook, server, networking and gaming applications in the third quarter of 2020, but prospects for the fourth...

Vendor revenues from sales of IT infrastructure products (server, enterprise storage, and Ethernet switch) for cloud environments, including public and private cloud, increased 2.2%...
Related photos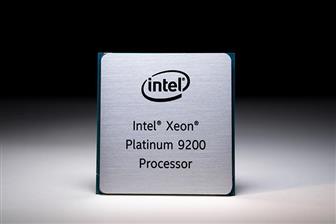 Intel Xeon Platinum 9200 server CPU
Photo: Company, Friday 9 August 2019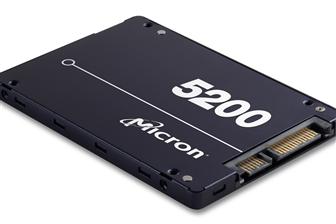 Micron 5200 SATA SSD
Photo: Company, Thursday 25 January 2018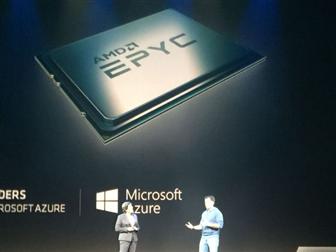 AMD EPYC datacenter processor
Photo: Monica Chen, Wednesday 21 June 2017
Related news around the web