Samsung Electronics has announced that its new cutting-edge semiconductor fabrication line in Hwaseong, Korea has begun mass production.

Quartz component manufacturer TXC is expected to post sales growth of 10% sequentially in the third quarter of 2012, driven by orders coming from the smartphone sector, according...

Spreadtrum Communications has announced that its TD-SCDMA baseband modem, the SC8803G, and RF transceiver, the SR3200, are shipping in Samsung's latest TD-SCDMA smartphone offering...

Two Taiwan-based IC design firms are believed to be among the major chip suppliers for Samsung Electronics' recently-announced Galaxy S3 smartphone, according to industry sources.

Prices of the existing ultrabooks are expected to see a 20-30% drop in early March to April to help digesting notebook vendors' inventories as Intel is set to announce its next-generation...

As ultrabooks from brand vendors such as Acer, Lenovo and Hewlett-Packard (HP) are all recently seeing price drops in the North America, sources from retail channel believe that the...

As PC brand vendors' hard disc drive (HDD) inventory level will soon hit bottom, vendors will start experiencing HDD shortages in December and the problem will reach its peak in February...

Judging High Tech Computer's (HTC's) lawsuit against Apple over infringement of S3 Graphics patents, the International Trade Commission (ITC) of the US, on November 21, ruled that...

Asustek Computer and Acer have recently reduced their ultrabook orders from 250,000-300,000 units originally to 150,000-180,000 units by the end of 2011 due to the unsatisfactory...

Hybrid hard disc drives (HDD) have recently become a popular choice among notebook brand vendors for their ultrabook models, according to sources from ultrabook players.

With notebook players such as Acer, Asustek Computer as well as Lenovo, Toshiba, Samsung Electronics and Hewlett-Packard (HP) all set launch ultrabooks in the near future, sources...

HTC has stated that its decision to acquire S3 Graphics from its associate company VIA Technologies is aimed at strengthening its patent profiles related to graphics and 3D technology,...

Taiwan-based chipset maker VIA Technologies has announced it will sell its shareholdings in S3 Graphics to its affiliate company High Tech Computer (HTC) for US$300 million. The action...

VIA Technologies has announced plans to demonstrate a dual GPU add-in-board, the S3 Graphics Chrome 5400E x2, aimed at multi-display digital signage applications at Digital Signage...

Fujitsu will push two notebooks with built-in discrete graphics cards during Softex Taipei (April 9-13)– the 13.3-inch LifeBook S6420 and 14.1-inch Fujitsu L1010.

Jon Peddie Research (JPR) has announced a new study that indicates the end of the market for IGPs.

Jon Peddie Research (JPR) has announced estimated graphics shipments and supplier market share for the fourth calendar quarter of 2008.

VIA Technologies has announced a new 3-chip silicon platform that it claims brings HD performance to ultra compact systems for a richer user experience.

VIA Technologies company S3 Graphics has announced its next generation Chrome 500 graphics graphics processors, which can support Blu-ray playback, streaming HD video, DirectX 10.1,...

S3 Graphics has announced its Chrome 400 Ultra Low Power (ULP) graphics processor series, based on a power-efficient GPU architecture. Today's users will now be able to enjoy the...
Related photos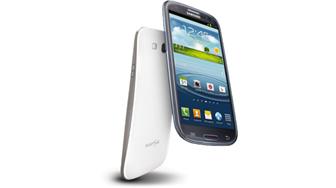 Samsung Galaxy S3
Photo: Company, Wednesday 6 June 2012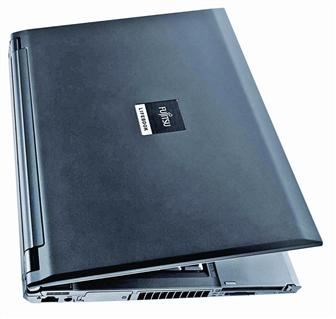 Fujitsu LifeBook S6240 notebook
Photo: Company, Tuesday 14 April 2009