10 news items tagged RGB LED
China-based LED makers are relying on fine-pitch RGB LED displays as a main source of business growth, with global market demand rising about 40% on year in 2019, according to industry...

While mini RGB LED fine-pitch displays have begun to come into commercial use, they are still faced with technological difficulties in chip mass transfer, precise placement, yield...

The development of mini RGB LED technology is now being considered the next-generation display technology as mini LED applications are different from the general LED display products,...

Integrated Silicon Solution, Inc., a leader in advanced memory and analog IC solutions, recently introduced the IS31FL3194, the latest addition to the innovative line of FxLED RGB...

Taiwan-based LCD panel maker HannStar Display plans to launch in-house developed FSC-OCB (field sequential color-optical compensated birefringence) panels in the first quarter of...

Samsung Electronics has sold more than 100 LED TVs in Taiwan since the launch in mid-June, according to Samsung Taiwan.

Himax Technologies has said its patented color-filter LCoS microdisplay technology has been adopted in more handset and pico-projector products. Its exclusive LCoS technology is incorporated...

Samsung Electronics is considering launching an 15.6-inch RGB LED-backlit notebook panel in the second half of 2009 for high-end ultra-thin notebooks, according to market sources...

Taiwan-based LED packaging house Everlight Electronics has announced the availability of the EHP-B02, a RGB full color LED in a new SMT package. The EHP-B02 combines the benefits...

Although using LED-backlighting for large-sized LCD TVs expands the color gamut and improves the quality of the viewing experience, as well as reducing power consumption for the TVs,...
Related photos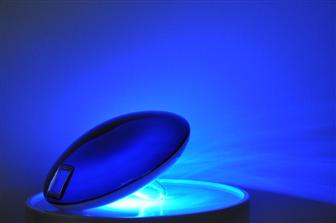 Yantouch JellyFish LED lamp
Photo: Company, Friday 4 September 2009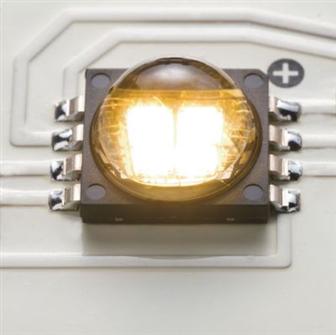 Cree XLamp MC-E LED
Photo: Company, Monday 4 May 2009
Related news around the web