94 news items tagged quad-core
MediaTek has announced its T750 5G chipset designed to power next-generation 5G CPE wireless products, such as fixed wireless access routers (FWA) and mobile hotspots.

Tsinghua Unigroup's chipmaking arm Unisoc has recently released a new generation chipset platform, Tiger 310 mobile SoC, for 4G smartphones, seeking to better cash in on pre-5G replacement...

Arm has expanded its DesignStart program to include the Cortex-A5 CPU, Arm's low-power and Linux-capable application processor, according to the processor IP vendor. Developers can...

Spreadtrum Communications, a China-based fabless chipmaker specializing in mobile SoCs, has announced its solutions have been selected by Accent, an IT brand based in Morocco, for...

Intel has released its Coffee Lake-based 14nm desktop processors including Core i7-8700K/8700, Core i5-8600K/8400 and Core i3-8350K/8100, as well as the corresponding Z370 chipsets...

QNAP Systems has released the TS-x31P2 (available in 2-bay and 4-bay) and TS-431X2 ( 4-bay) series with quad-core processors, providing SMB and SOHO users with NAS for their collaborative...

Intel announced its eight-generation processors with the first U series designed for 2-in-1 and ultra-thin notebooks on August 21. Intel will launch models for desktops in fall.

MediaTek has introduced its newest full-featured chipset - MT8516 - designed to enable Voice Assistant Devices (VADs) and smart speakers, including the Google Assistant. MediaTek...

Asustek Computer launched its ZenFone 3 Max smartphones in Taiwan on October 3, featuring a 5.2-inch or 5.5-inch display, 4100mAh battery and a function to serve as a power bank....

congatec AG, a leading technology company for embedded computer modules, single board computers and EDM services, introduces the latest addition to its Qseven family. The conga-QA4...

Prices for 8-core handset chips are set to fall below US$10 in 2015 while those for quad-core chips will slip to US$5, as chipmakers start a price war, according to industry sources...

Intel will move ahead the launch of its 4G chip, the SoFIA LTE, to the fourth quarter of 2015 and the SoFIA LTE 2 in the second quarter of 2016, according to industry sources in Ta...

Spreadtrum Communications has introduced two new quad-core SoC platforms, the SC9830A, which supports 5-mode LTE, and the SC7731G, which supports WCDMA. Both solutions were designed...

Phison Electronics has announced its latest quad-core SATA 6Gb/s SSD controller, the PS3110. The PS3110 is ideal for entry-level enterprise SSD solutions supporting up to 2TB, the...

Samsung Electronics reportedly has finished developing an LTE-A modem chip solution, the Exynos Modem 300, and will integrate it into the company's quad-core processors to compete...

Sony Mobile Communications will adopt MediaTek's 64-bit quad-core solution, the MT6732, for production of entry-level and mid-range 4G LTE smartphones for delivering in 2015, according...

Vecow Co., Ltd., a front-runner in the application fields of embedded system, image processing, and intelligent automation, today announce the cutting-edge ABP-2000A series Fanless...

Vecow Co., Ltd., a front-runner in the application fields of embedded system, image processing, and intelligent automation, today announces a fanless Power-over-Ethernet embedded...

Vecow Co., Ltd., a front-runner in the application fields of embedded system, image processing, and intelligent automation, announced the latest ABP-2000 series Fanless Advanced Box...

​Samsung Electronics has started shipments of its in-house developed quad-core application processor with integrated LTE modem, according to ABI Research. The chip consists...

Spreadtrum Communications has introduced a portfolio of quad-core smartphone chipsets supporting both WCDMA and TD-SCDMA 3G standards for mid-range and high performance smartphones...

Handset chip vendors including Qualcomm, Nvidia and Broadcom are reportedly set to roll out 64-bit quad-core solutions for smartphones during the first half of 2014, according to...

Altera has announced that its Stratix 10 SoC devices, manufactured on Intel's 14nm Tri-Gate process, will incorporate a high-performance, quad-core 64-bit ARM Cortex-A53 processor...

Taiwan-based white-box handset maker Vovo has launched its first quad-core smartphone, the V10, in the Taiwan market with an unlocked price of NT$3,990 (US$136), according to the...

IC testing firm Sigurd Microelectronics is expected to report record revenues for the third quarter of 2013, thanks to a pull-in of orders for quad-core chip solutions from MediaTek,...
Related photos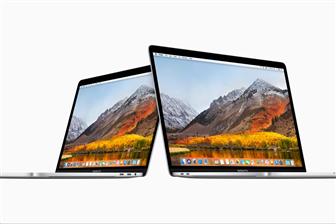 Apple new MacBook Pro with Touch Bar
Photo: Company, Friday 13 July 2018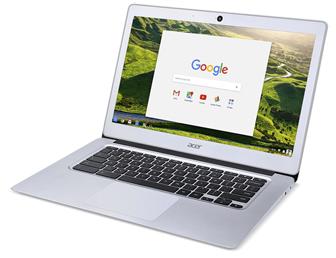 Acer Chromebook 14
Photo: Company, Thursday 7 April 2016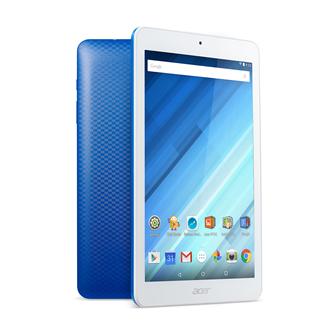 Acer Iconia One 8 tablet
Photo: Company, Friday 8 January 2016