223 news items tagged North America
Although the overall adoption of prepaid electric metering is expected to increase thanks to increased acceptance by both utilities and customers, the trend is playing out differently...

With more than 133,000 plug-in electric vehicles (PEVs) sold in 2014, North America is currently the world's strongest market for these vehicles. While regional sales are concentrated...

North America-based manufacturers of semiconductor equipment posted a book-to-bill ratio of 1.10 in March 2015, having been above parity for three months in a row, according to the...

Acer Octon, a joint venture established in November 2014 by Taiwan-based IT vendor Acer and US-based multimedia application developer Octon, will soon announce the outcomes of talks...

Approximately 9% of solar photovoltaic (PV) systems in North America will include attached storage in 2018. Led by commercial systems, 700 megawatts (MW) of PV systems with energy...

North America-based manufacturers of semiconductor equipment posted US$1.37 billion in orders worldwide in December 2014 (three-month average basis) and a book-to-bill ratio of 0.98,...

Hewlett-Packard (HP) and Dell have both recently taken steps looking to win back orders that were lost to Taiwan-based white-box server players. HP has partnered with Foxconn Electronics...

Although China is currently seeing strong demand for cloud computing data centers, Taiwan-based Quanta Computer and Wiwynn, a server brand subsidiary of Wistron are not in a hurry...

Japan-based Mitsui Chemicals and Korea-based petrochemical firm SKC on December 22 reached an agreement to establish a joint venture that will merge both firms' polyurethane material...

Samsung Electronics has made large reductions in the retail prices of Ultra HD LCD TVs in the North America market. Prices at Best Buy have been cut by US$700 from US$1,499 to US$799...

Asustek Computer's good brand recognition in the high-end PC segment and price cut strategy, has reportedly helped the company to surpass Micro-Star International (MSI) in gaming...

According to research by ABI Research, North America, Europe, and Asia-Pacific are heading to an estimated US$8 billion in-building wireless market as 5G advancements occur. North...

LCD TV sales are expected to reach around five million during the holiday period in the fourth quarter of 2014 in North America.

TV vendors have begun slashing prices for Ultra HD TVs in preparation for the Black Friday period in North America, with Vizio maintaining pricing for 50-inch units below US$1,000,...

To compete for more datacenter server orders, Quanta Computer reportedly will establish a service center in Europe in October, helping its server business to cross North America,...

Acer enjoyed a 51.4% on-year shipment growth in the second quarter in North America's enterprise PC market, registering the biggest growth among all vendors, according to Acer citing...

Taiwan supply chains are showing optimism about orders from China-based handset vendors as they are making attempts to further expand into markets throughout Southeast Asia, as well...

After the US announced its preliminary determination on the CVD and AD duty, PV makers in both China and Taiwan have been confronted by high tariff rates. Module and cell prices shipped...

As Hewlett-Packard (HP) and Dell have seen good sales in the North America notebook market in July, Taiwan ODMs Quanta Computer and Inventec for HP and Compal Electronics and Wistron...

North America-based manufacturers of semiconductor equipment posted US$1.47 billion in orders worldwide in June 2014 (three-month average basis) and a book-to-bill ratio of 1.09,...

Ultra HD TV panels sized 60-inch and above are currently in short supply as vendors prepare for an increase in sales in the North America market during the second half of 2014.

The Heraeus Photovoltaics Business Unit will be attending Intersolar North America 2014 at the Moscone Center in San Francisco, California from July 8th through 10th, showcasing their...

TV maker Amtran has received orders from Sharp to produce TVs for sale in the North America market, according to industry sources.

Delivering services both to microgrids and, in the case of grid-tied systems, to the centralized grid, energy storage is becoming an essential enabling technology for all types of...

Wireless communications device maker Senao Networks ranked third in terms of WLAN AP device sales by volume in the North America market in March 2014, next only to Cisco Systems and...
Related photos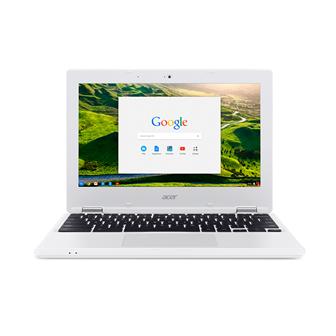 Acer Chromebook 11
Photo: Company, Thursday 7 January 2016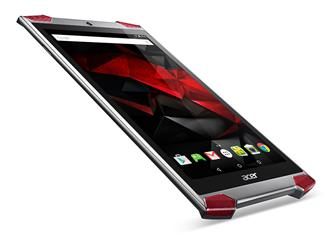 Acer Predator 8 GT-810 gaming tablet
Photo: Company, Monday 14 September 2015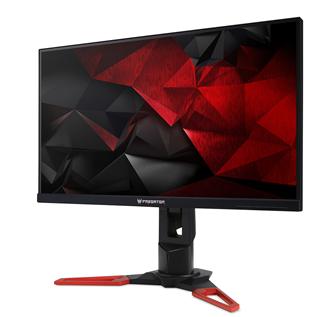 Acer Predator XB1 gaming monitor
Photo: Company, Friday 11 September 2015
Related news around the web