93 news items tagged keyboard
PC peripheral makers Chicony Electronics, Sunrex Technology and KYE Systems are expected to see 20-30% sequential growth in their third quarter 2009 revenues, according to market...

Taiwan-based keyboard and mouse makers and vendors Chicony Electronics, Sunrex Technology, Darfon Electronics and KYE Systems all suffered on-month revenue drops in May 2009.

Taiwan-based LED packaging house Everlight Electronics has reportedly landed LED orders for handset keyboard backlighting from Samsung Electronics, and is further eyeing orders for...

Cybernet Manufacturing and its subsidiary Space Technology have announced the availability of the next-generation all-in-one LCD PCs, the new iOne series. The company will be exhibiting...

Taiwan-based chassis, PC accessory and cooling module maker Thermaltake Technology will launch a new brand – TTeSports – to target the professional gaming (e-sports) market,...

Taiwan-based Chicony Electronics, the world's largest maker of PC keyboards, has received orders for shipments during the next three to six months and expects its consolidated revenues...

Taiwan-based notebook component supplier Chicony Electronics has decided to deal out a dividend of NT$3 (US$0.09) for its 2008 operations, including NT$2.50 in cash and NT$0.50 in...

Darfon will strengthen its deployment for notebook applications and small-size multi-layer ceramic-chip capacitors (MLCCs) for telecommunication products this year, said company president...

OCZ Technology has announced the expansion of its Alchemy line of peripherals, with the introduction of the Illuminati multimedia backlit keyboard series.

IC design house Holtek Semiconductor and its subsidiary Yu-Faung (transliteration) Technology will together introduce touch LED keyboard controller modules, which are expected to...

IC design house Ene Technology has reported January sales of NT$56.35 million (US$1.68 million), up 10% on month, thanks to keyboard controller orders for Acer's Aspire one, according...

Ene Technology recently has received rush orders from Compal Electronics for netbook keyboard controllers for use in 10-inch and 11-inch Aspire One models that Acer will launch in...

With Japan-based Oki Electric Industry plans to double the capacity in its China keyboard plant, Taiwan notebook keyboard makers have said the expansion will not cause any threat...

Taiwan-based notebook keyboard supplier Sunrex Technology estimates its notebook keyboard shipments in 2008 at 46-47 million units, down slightly from its earlier expectations of...

Taiwan-based notebook keyboard supplier Sunrex Technology expects its keyboard shipment sin the fourth quarter this year to maintain at 13-14 million units, the same level as in the...

PC component suppliers Chicony Electronics and Sunrex Technology had booming shipments of notebook PC keyboards in the third quarter of 2008, with Chicony generating record quarterly...

Notebook keyboard suppliers Chicony Electronics and Sunrex Technology remain upbeat about demand in the fourth quarter, saying orders have been strong, and sales will remain at high...

Taiwan-based keyboard maker Sunrex Technology expects its shipments of notebook keyboards to top 46-48 million units in 2008 compared to 34 million units shipped in 2007.
Related photos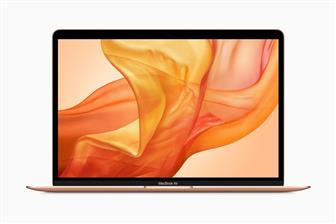 Apple MacBook Air with Touch ID
Photo: Company, Monday 19 November 2018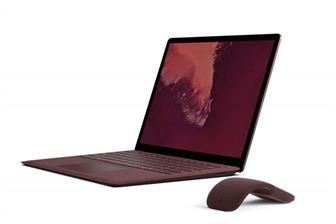 Microsoft Laptop 2
Photo: Company, Tuesday 9 October 2018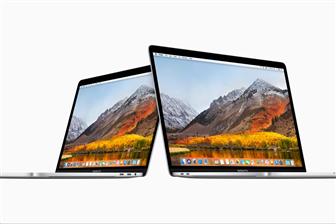 Apple new MacBook Pro with Touch Bar
Photo: Company, Friday 13 July 2018
Related news around the web