17444 news items tagged IT components, peripherals
The just-concluded CES 2020 has witnessed diverse new tech innovations and applications, such as wearable devices focusing more on diverse health monitoring, AR/VR gears incorporating...

Wistron plans to start ramping up output, including smartphones, from its third plant in India after kicking off trial production at the plant in November 2019, according to company...

Taiwan-based hinge makers are expected to ramp up substantially their output for foldable smartphones starting the second half of 2020, according to industry sources.

Apple is likely to extend the adoption of glowing scissor switch keyboards to its new iPad lineup, with prospects of continuing such design for the comprehensive lineups of its notebook...

Intel has announced that at the company's January 15 board meeting Andy Bryant stepped down as chairman and the board elected lead independent director Dr. Omar Ishrak to succeed...

IT firms worldwide are taking aggressive actions for their businesses in 2020 with some adopting strategies to defend its market status such as Intel,...

Intel is expected to initiate price cuts on its PC processors in the second half of 2020 to defend its market dominance, according to sources at PC makers.

Pegavision, Pegatron's subsidiary maker of contact lenses, is expanding production capacity in Taiwan to meet increased demand, according to industry sources.

The penetration rate of Wi-Fi 6 technology is set to surge starting the second half of 2020, when prices of Wi-Fi 6-based devices are expected to touch their sweet spots, according...

Strong demand for TWS earbuds is resulting in tight supply for button cells that they use. Now cell suppliers are...

GKN Automotive, a supplier of electric drive, all-wheel drive and driveline technology and systems, and Delta Electronics, a provider of power and thermal management solutions, have...

A number of lithium-ion battery makers in Germany, China and Taiwan are mulling expanding their production capacities for button cells to cash in on increasing demand from the TWS...

Heroic-Faith Medical Science expects its AI-powered respiratory monitor to receive US FDA clearance this year, according to Taiwan-based startup.

Intel currently still holds an 80% share in the global PC market, but the growth of the CPU giant's PC platform business has weakened, thanks to prolonged shortages of its processors...

Intel CPU shortages are expected to persist through 2020, with the entry-level segment bearing the brunt. Chromebook vendors are expected to adopt more AMD processors...

Shortages of Intel's PC processors are likely to persist through the end of 2020, prompting notebook makers to adopt AMD's chips in more of their notebooks including business models,...

Dutch startup i-Med Technology, which showcased an a 3D digital surgical head-mounted loupe at CES 2020, develops products based on user-centric and demand-driven innovations, according...

At CES 2020, many brand vendors showcased devices with support to the latest network standards such as Wi-Fi 6 and 5G, and emerging technologies such as foldable screen, but a lack...

The New Kinpo Group expects its operation to see a double-digit percentage growth on year in 2020 and many of the group's subsidiaries will be going public beginning this year, according...

TSMC 7nm process lead time remains at about six months, with tight supply expected to last through 2020, or even worsened in the second half of the year if speculation about Intel...

Taiwan's backend service provider ASE reportedly will be packaging mmWave 5G antenna modules for Apple's products to be launched this year. The iPad is said to be in Apple's...

Memory module maker Apacer has partnered with Advantech to develop a system that combines Apacer's double-barreled smart storage solution (DBS Cloud Edition) with Advantech's WISE-PaaS/DeviceOn...

Merck demonstrated its materials and technologies at the recently concluded CES 2020, focusing on four major aspects - smart city, immersive displays, in-memory computing, and AI-optimized...

Taiwan's backend leader Advanced Semiconductor Engineering (ASE) has reportedly broken into the supply chain for Apple's mmWave 5G iPhones and 5G iPads with its substrate-based FC_AiP...
Related photos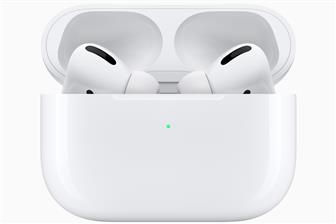 Apple AirPods Pro earbuds
Photo: Company, Wednesday 27 November 2019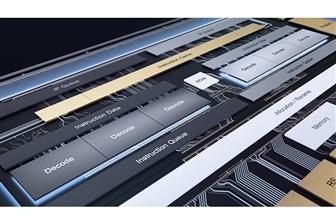 Intel unveils Tremont microarchitecture
Photo: Company, Thursday 21 November 2019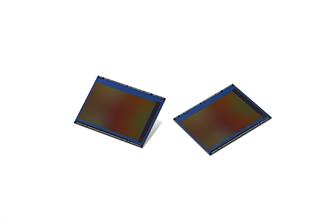 Samsung ISOCELL Slim GH1
Photo: Company, Wednesday 25 September 2019
Related news around the web