722 news items tagged gaming
Asustek Computer expects to post a revenue decline of about 30% on year in the first quarter of 2020, with shipments of its PCs to see a 40% decrease sequentially.

Global motherboard and graphics card shipments are set to drop to record-low levels in the first half of 2020, thanks to the quickly spreading coronavirus pandemic sweeping over 130...

Micron Technology has begun sampling what the company claims is the industry's first universal flash storage (UFS) multichip package (uMCP) with low-power DDR5 (LPDDR5) DRAM. The...

Asustek Computer has reported consolidated revenues fell 8.26% sequentially and 1.16% on year to a 10-month low of NT$21.29 billion (US$710.15 million) in February 2020.

Asustek Computer is facing fierce competition in China's gaming smartphone market in 2020 from China-based Xiaomi and Lenovo, according to sources from the upstream supply chain.

With demand for notebooks continuing sliding, Acer is pushing to enhance its PC offerings, and remains aggressive in developing new businesses, according to company chairman Jason...

Competition in the gaming monitor sector is set to become keen in 2020 as more notebook and monitor brands enter the race for market share, according to industry sources.

Acer has grown its emerging businesses with their combined share in Acer's overall revenues having risen to 14.6% from 11% three years ago, according to company chairman Jason Chen...

Taiwan's notebook shipments slipped 4.4% sequentially, but grew 3.1% on year to arrive at 32.37 million units in the fourth quarter of 2019.

Acer was ranked by IDC as the largest gaming notebook brand in India for the second consecutive year in 2019. Acer also was the leading gaming brand in Canada, Thailand, Australia...

China's coronavirus outbreak is expected to negatively affect revenues for Acer and Asustek Computer in the first half of 2020 as both firms have major portions of their sales from...

Image sensor specialist PixArt Imaging is wary of the coronavirus impact on demand in China in the short term, but remains optimistic about the overall demand outlook this year.

NAND flash device controller specialist Phison Electronics remains optimistic about its performance this year, despite the ongoing coronavirus outbreak.

Intel currently still holds an 80% share in the global PC market, but the growth of the CPU giant's PC platform business has weakened, thanks to prolonged shortages of its processors...

Anticipating that memory chip prices will be rising this year, memory module makers have started replenishing inventory while also making upward adjustments in their DRAM module quotes,...

More mobile operators worldwide are enhancing their deployments in the cloud gaming streaming market to highlight the differentiated value that 5G networks will bring forth.

NAND flash demand for new-generation gaming consoles featuring 1TB and higher-density SSDs is set to grow robustly in the second half of 2020, according to industry sources.

Cooling fan demand will be rising driven by the availability of new Nvidia and AMD graphics cards, according to Taiwan-based Power Logic, which saw its revenues register a robust...

Memory backend specialists have expressed optimism about demand for SSDs and other flash-based devices in 2020, while being upbeat about NAND flash chip prices this year.

Samsung Electronics has stepped up its efforts to foray into the gaming monitor market by unveiling its Odyssey curved monitor family products at CES 2020, in addition to an array...

Asustek Computer has unveiled an all-new lineup of gaming products at CES 2020, including the ultraslim ROG Zephyrus G14 notebook and the ROG Swift 360Hz monitor.

AMD at CES 2020 announced an x86 8-core ultrathin notebook processors as part of the AMD Ryzen 4000 series mobile processor family, built on the groundbreaking Zen 2 core architecture...

MSI has introduced a lineup of its new gaming PC series as well as Creator PCs at the ongoing CES 2020. The models are powered by the latest Intel processors.

Graphics DRAM contract prices for the first quarter of 2020 are forecast to rise over 5% sequentially, with the price rally outperforming other DRAM products' price increases, according...

Lextar Electronics has been aggressively promoting its mini LED backlighting modules in many high-performance application industries and has reportedly obtained orders from Micro-Star...
Related photos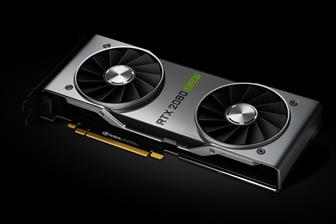 Nvidia GeForce RTX 2080 Super graphics card
Photo: Company, Monday 8 July 2019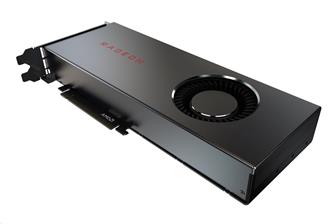 AMD Radeon RX 5700 graphics card
Photo: Company, Thursday 13 June 2019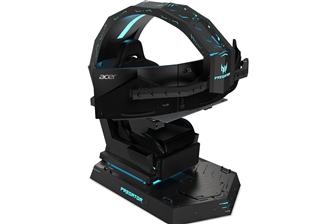 Acer Predator Thronos gaming chair
Photo: Company, Friday 31 August 2018
Related news around the web