208 news items tagged Europe market
Xing Mobility, a Taiwanese supplier of immersion-cooled modular lithium-ion battery packs and integrated electric propulsion solutions, has fomed a strategic partnership with Netherlands-based...

The Western Europe printer and multifunction (MFP) market decreased by 6.1% in unit terms in the second quarter of 2019 compared with the same period a year ago to give a market size...

Although PC sales in the second half of 2018 have been seriously undermined by Intel's CPU shortages, the cloud computing server market has been little affected, with Quanta Computer...

Despite suffering from sharp depreciation of the Russian ruble in the past few years, Asustek Computer has firmly stood as the No. 1 brand vendor of motherboards, graphic cards and...

Taiwan-based IPC component and solution provider Sinbon Electronics has unveiled its new plant in Tatabanya, Hungary that will be used primarily for the development and manufacturing...

Worldwide sales of semiconductor manufacturing equipment totaled US$56.6 billion in 2017, a year-over-year increase of 37% from 2016 sales of US$41.24 billion, according to SEMI....

Quanta Computer is looking to expand the proportion of its server shipments to China from 15-20% currently to over 20% in 2018 via its subsidiary Quanta Cloud Technology's (QCT) partnership...

IC design services provider Global Unichip has announced the opening of a new office in Amsterdam, the Netherlands, in a move to actively expand its business in Europe.

The European Commission has voted to postpone the ban on energy-inefficient halogen bulbs until September 2018. The ban was originally planned for September 2016, as part of the wider...

Regional handset brands in Europe, including Wiko, Fly and Prestigio, have seen their shares in the region's smartphone sector increase substantially, posting a threat to China-based...

Taiwan-based test and measurement instrument maker GW Instek has been eagerly expanding its sales in overseas markets and expects sales generate from the European market to increase...

Taiwan-based industrial computing solution provider Advantech will acquire a 100% stake in GPEG International, a UK-based provider of in-house-developed intelligent display solutions,...

India-based handset vendor Micromax has begun shipping its smartphones to Russia with plans to enter into other markets in Europe in 2014, according to sources in Taiwan's handset...

The telecom industry believes that by the end of 2013, China will likely issue 4G licenses to telecom carriers, and hence many equipment firms have been eager to gain share of the...

The European Union (EU) plans to announce the details of its anti-subsidy tariff against China-based solar firms on June 6, 2013. The tariff is expected to be 30-67.9% with the average...

Germany-based PV inverter firm SMA has revealed its financial results for the first quarter of 2013.

Solar demand in major markets in Europe continues to grow steadily as governments lower incentives. In the first quarter of 2013, total new solar installations in Germany, Italy,...

The top 20 solar module suppliers accounted for almost 70% of global solar shipments in first-quarter 2013, according to Solarbuzz.

Norway-based Renewable Energy Corporation (REC) has reported first quarter 2013 revenues of NOK1,278 million (US$217 million), down 24% compared to revenues in the fourth quarter...

The March average retail pricing of retrofit 40W and 60W LED light bulbs increased in Japan while other markets saw prices fall compared to February.

In 2012, the global solar market was affected by incentive policy changes in various countries. Now such incentive programs are mostly aimed at pushing steady market growth until...

Falling demand in the China market drove global solar demand down to 6.2GW in the first quarter of 2013, said Solarbuzz. The figure represents an on-quarter decrease of 23%. Although...

Global solar installations are forecast to exceed 35GW in 2013, equivalent to growth of 12%, according to IHS. Global solar installations in 2012 grew 14% on year to reach 31.4GW.

Epistar has been developing LED candle lamps and sales are expected to show growth in the first half of 2013. Currently, order visibility for LED candle lamps is clear through the...

South Korea-based Samsung Electronics has announced the fourth generation of the Galaxy smartphone series, the Galaxy S4 that weighs 130g.
Related photos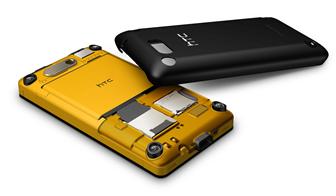 HTC HD mini
Photo: Company, Tuesday 23 February 2010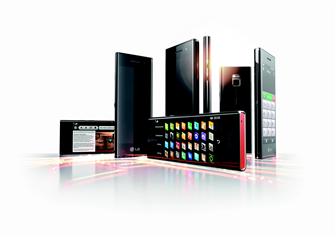 LG new Chocolate
Photo: Company, Wednesday 23 September 2009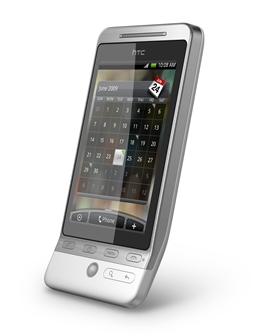 HTC Hero Andriod-based smartphone
Photo: Company, Thursday 25 June 2009