11 news items tagged DirectX
Intel recently adjusted the launch schedule of its next-generation netbook platform, Cedar Trail-M, from September to November because the platform has encountered some graphics driver...

Nvidia recently launched a new 3D Vision bundle priced US$149, lower than US$199 of the previous 3D Vision bundle, to boost demand for 3D applications, according to the company.

LANTIC today released its original design of NVIDIA series GTX 580 1536MB GDDR5. Lantic GTX580 is a GF110 part fabricated using the 40 nm process technology. It will have 512 stream...

AMD has introduced its lineup of next-generation DirectX 11-capable ATI Mobility Radeon Premium graphics chips for notebooks, including the highest-end ATI Mobility Radeon HD 5870.

Microsoft has announced the worldwide availability of its new Windows 7 operating system. The new operating system offers a streamlined user interface and significant new features...

Nvidia and AMD are preparing to launch their latest DirectX 11 supporting GPUs in the second half of 2009, according to sources at graphics card makers.

Jon Peddie Research (JPR) has announced estimated global graphics chip shipments for 2009 will see the worst ever on-year drop in shipments. The decrease in shipments for 2009 will...

AMD has announced two new 45nm dual-core desktop CPUs, the Athlon X2 250 and Phenom II X2 550 Black Edition.

Nvidia built its name around satisfying PC gamers' desire for better graphics, higher resolutions, and higher frame rates, from one GPU generation to the next. But around five years...

Jen-Hsun Huang, CEO and president of Nvidia, has said that the chipmaker's current relationship with Taiwan's VIA Technologies only extends to cooperation to deliver support for VIA...

Intel is presenting a paper at the SIGGRAPH 2008 industry conference in Los Angeles on August 12 that describes features and capabilities of its forthcoming many-core blueprint or...
Related photos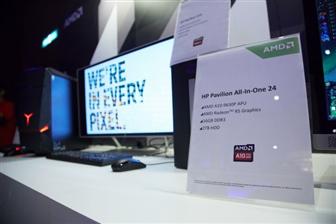 A PC using AMD's new A series APU
Photo: Michael Lee, Digitimes, Thursday 2 June 2016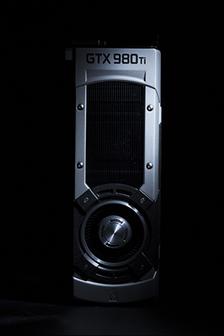 Nvidia GeForce GTX 980 Ti graphics card
Photo: Company, Tuesday 2 June 2015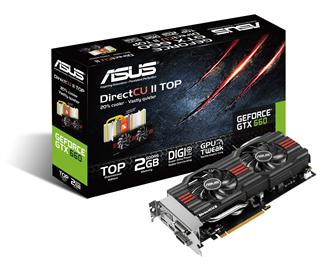 Asustek GeForce GTX 660 graphics card
Photo: Company, Monday 17 September 2012
Related news around the web