90 news items tagged CDMA
VIA Technologies, which specializes in integrated chipsets for PCs, has been stepping up efforts to diversify its offerings and target markets to include the emerging AI and IoT applications...

Taiwan handset shipments increased 16.1% sequentially and 0.3% on year to arrive at 20.66 million units in the second quarter.

Digitimes Research estimates the number of 5G users will reach 1.14 billion by 2025 to account for 13.4% of all mobile service subscribers.

Taiwan's handset shipments grew significantly in 2017 because of strong orders from HMD Global for Nokia-branded devices. HMD's manufacturing partner, Foxconn, benefited most.

Qualcomm has announced operating income of US$2.6 billion on revenues of US$22.3 billion in its fiscal year ended September 24, 2017, which represented on-year decreases of 60% in...

In the China market, TD-SCDMA smartphones have surpassed WCDMA and CDMA 2000 EV-DO (evolution-data optimized) models in terms of sales volumes, mainly due to subsidized sales by China...

China Telecom, the only CDMA2000 operator in China, will cooperate with four nationwide distributors and several nationwide retail chains to procure 40 million CDMA 3G smartphones...

VIA Telecom shipped 18 million units of CDMA chipset solutions in 2011, including 10 million units for entry-level CMDA handsets, the Chinese-language Commercial Times quoted...

Transceivers are essential to the performance of mobile devices. They are designed to detect weak signals at a specific frequency when receiving and to send signals at a specific...

HTC has launched the HTC Wildfire S CDMA-enabled smartphone in the Taiwan market in cooperation with Asia Pacific Telecom (APT). HTC said it will also strengthen its cooperation with...

In what ABI Research sees as a significant shift in component sourcing strategy, Samsung has chosen VIA Telecom to supply the CDMA chipset for its new Droid Charge handset that it...

Taiwan-based notebook maker Pegatron Technology is estimated to have landed orders for 15 million iPhone 5s (iPhone 4S) from Apple and is set to start shipping in September of 2011,...

Pegatron Technology is expected to continue to see losses in its second-quarter results after suffering from a net loss of NT$559 million (US$19.39 million), or NT$0.25 per share,...

China Telecom, the only CDMA 2000 mobile telecom carrier in China, on June 17 signed for procurement of 39.9 million CDMA handsets, according to China-based tech.163.com.

Foxconn Electronics (Hon Hai Precision Industry) reportedly has laid off over 80% of its 280 employees from its CDMA handset design subsidiary Foxconn International Holdings Technology...

Taiwan-based motherboard players including Asustek Computer, Pegatron Technology, Gigabyte Technology and Micro-Star International (MSI) have reported mixed result for their April...

With the proliferation of tablets and smartphones application processors are in the limelight, but another group of mobile processors, basebands, deserve attention too, according...

Pegatron Technology has announced net losses of NT$559 million (US$19.38 million) for the first quarter of 2011 with EPS of negative NT$0.25 and gross margin of only 1.8%, all historical...

Recently several handset IC companies have announced integrated mobile processors – products that integrate baseband processor and application processor together with graphics...

With the introduction of the CDMA iPhone 4, industry observers had expected China Telecom to become China's second telecom company to carry the Apple smartphone, but no official launch...

Several years ago there was a widely accepted expectation that application mobile processors would be fully integrated with baseband processors on a single chip. However, today we...

Taiwan's handset shipments topped 25 million units with a more than 50% on-year growth in the fourth quarter of 2010, meeting Digitimes Research's expectation in its 3Q10 report.

Taiwan-based notebook maker Pegatron Technology is confident about its sales performance in 2011 thanks to the CDMA-based and the new-generation iPhone orders, which should total...

Taiwan-based notebook maker Pegatron Technology has recently started shipping its Apple CDMA iPhones orders with total volume is estimated to be around 12-15 million units in 2011,...

Apple's CDMA iPhone orders could contribute about NT$1.9-2.1 billion (US$65.39-72.28 million) to each of its assembly partners, Foxconn Electronics (Hon Hai Precision Industry) and...
Related photos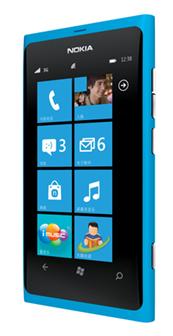 Nokia CDMA Windows Phone in China
Photo: Company, Thursday 29 March 2012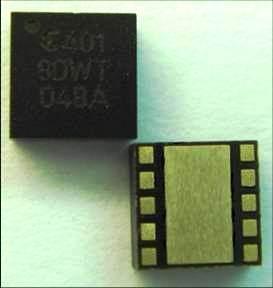 Epicom WCDMA/HSDPA 3G PAs
Photo: Company, Wednesday 26 January 2011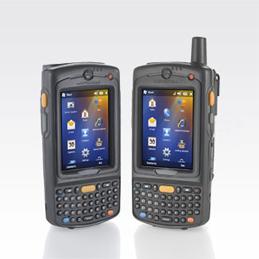 Motorola MC75A enterprise digital assistant
Photo: Company, Thursday 25 March 2010