400 news items tagged camera
Canon on July 25 unveiled the EOS 6D Mark II, a full-frame DSLR camera, for launch in the Taiwan market on August 1 at a recommended retail price of NT$59,900 (US$1,970) for camera...

Camera manufacturer Basler is adding 20 new high-resolution models to the portfolio of its most successful camera series, the ace. The ace line now includes over 120 cameras, representing...

China-based Meizu will launch its flagship smartphone, the Meizu Pro 7, in July, with the device to be powered by MediaTek's Helio X30 SoC chip, according to a report from Taiwan's...

Qualcomm has introduced its Snapdragon 450-series mobile chips, a new entry to the Snapdragon 400 mobile platform tier designed for mid-range smartphones and tablets. The Snapdragon...

China-based camera module makers have continued to ramp up their capacity to cope with increasing demand from local smartphone vendors, including Huawei, Oppo, Vivo, Xiaomi and Lenovo,...

IT brand vendors have shown keen interests in 360-degree panorama cameras that support virtual reality (VR) video filming. Many of the vendors have begun releasing related devices,...

IC design service company Global Unichip has announced consolidated revenues of NT$985 million (US$32.8 million) for May 2017, up 41.5% on year and 39.2% sequentially. The company...

Taiwan-based time-lapse camera player Brinno has announced consolidated revenues of NT$60.69 million (US$2.0187 million) for May, up 21.77% on month and 128% on year.

Taiwan-based time-lapse camera player Brinno has announced consolidated revenues of NT$49.84 million (US$1.65 million) for April, down 3.39% on month, but up significantly by 86.5%...

Taiwan-based camera product supplier Vivotek has completed integration of its H.265 compression technology with software from 11 designers: Axxonsoft, Genetec, Milestone, Nuuo, Synology,...

Taiwan-based surveillance camera supplier Vivotek expects to receive OEM orders from new clients in North America for 2017, and is seeing strong own-brand sales from India and Denmark...

Taiwan-based Brinno, a supplier of time lapse cameras, expects shipments of its ODM and OBM models to expand substantially in the second quarter of 2017.

Japan-based vendors together shipped 24.19 million digital cameras globally in 2016, decreasing 31.7% on year, according to Japan-based Camera & Imaging Products Association (C...

VIA Technologies has been shifting its focus from the PC processor market to the embedded sector and has recently announced its new Vpai 720 degree panoramic photography solution...

Gigabyte Technology-invested optical component maker Senyun Precision Optical has been approved for an investment project for Central Taiwan Science Park and will rent plants there...

Camera module maker Newmax Technology has reported revenues of NT$123 million (US$3.86 million) for November, increasing 19.65% on month and 45.57% on year

Asustek Computer launched its ZenFone 3 Max smartphones in Taiwan on October 3, featuring a 5.2-inch or 5.5-inch display, 4100mAh battery and a function to serve as a power bank....

Canon has launched EOS 5D Mark IV, a DSLR full-frame camera featuring a 30.4-megapixel CMOS image sensor, Dual Pixel RAW image technology and a 3.2-inch Clear View II LCD touch screen,...

Quanta Computer has developed a 360-degree live VR (virtual reality) streaming add-on camera through cooperation with ImmerVision, a Canada-based developer of immersive optical and...

Camera lens maker Optivision Technology, a subsidiary of Foxlink, has entered the supply chains of the top-five China-based smartphone vendors, including Huawei, according to a Chinese-language...

Asustek Computer has unveiled its latest ZenFone 3 smartphones, Transformer 3 series 2-in-1s and home service robot Zenbo at its pre-Computex 2016 press conference.

IP camera and smart home security device maker JSW Pacific has reported net profits of NT$10.06 million (US$309,586) or NT$0.37 per share for the first quarter of 2016.

Leica Camera AG on May 5 launched the Leica M-D (Typ262), a range finder digital camera with 24-megapixel CMOS image sensor, dimensions of 138.6 (W) by 42 (H) by 80 (D)mm and a weight...

Canon has launched its latest flagship DSLR camera, the EOS-1D X Mark II in Taiwan. Canon has also upgraded Taiwan consumers' equipment protection plan.

Canon has unveiled the EOS 80D for launch in the Taiwan market on March 25 at a retail price of NT$36,900 (US$1,118) for body only, NT$40,900 for body plus EF-S 18-55mm IS STM lens...
Related photos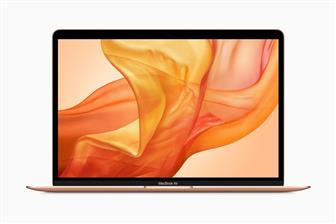 Apple MacBook Air with Touch ID
Photo: Company, Monday 19 November 2018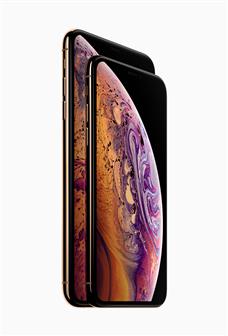 Apple iPhone Xs and Xs Max
Photo: Company, Thursday 13 September 2018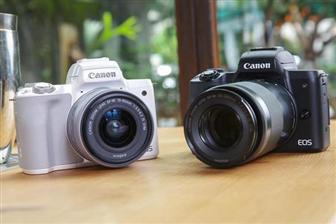 Canon EOS M50
Photo: Company, Friday 30 March 2018
Related news around the web