45 news items tagged Aspire
IRVINE, Calif., October 15, 2009 -- (BUSINESS WIRE) -- Acer, the third largest vendor in the worldwide PC market, today announced the Acer Aspire Z5610-U9072, a truly elegant, no-compromise...

Taiwan-based netbook vendors, including BenQ, Asustek Computer, Micro-Star International (MSI) and Acer, have all recently slashed prices for their netbook lineups based on Intel...

Acer has decided to use DDR2 memory modules for part of its notebook lineup, including ultra-thin models, instead of DDR3 parts for which supplies have increasingly become tight,...

Acer has announced the Aspire easyStore home server for customers in the US. Designed for households and home-based businesses with multiple PCs, the Aspire easyStore offers a simple...

Acer expects CULV-based ultra-thin notebooks will account for around 20% of its total notebook shipments in the future as consumer reaction toward the product line are mostly positive,...

Acer America has extended its netbook line with two new models optimized for mobile customers – the 11.6-inch Acer Aspire One AO751h and the 10.1-inch Acer Aspire One AOD250.

Taiwan-based netbook vendors saw shipment volumes fall short of their respective goals in the first quarter, according to sources at channel vendors.

Acer has announced several Aspire series products including nettop, all-in-one PC, netbook and notebook devices.

IC design house Ene Technology has reported January sales of NT$56.35 million (US$1.68 million), up 10% on month, thanks to keyboard controller orders for Acer's Aspire one, according...

Acer has begun small volume shipments of its 10.1-inch Aspire one netbooks in Hong Kong and Taiwan. Large volume shipments for major global markets are slated in mid-February, according...

Acer is reportedly considering phasing out its consumer 8.9-inch Aspire one in the second quarter of 2009 to make way for the upcoming 10.1-inch model, according to notebook industry...

Taiwan IC design companies have seen stronger orders in January from netbook OEMs thanks to the upcoming launches of new generation Acer Aspire One netbooks as well as Asustek Computer's...

With Acer's new Aspire One scheduled to start shipping at the end of February, Compal Electronics is expected to receive orders for more than four million units of the 10.1-inch netbooks,...

During the recently concluded WinHEC 2008, the futuristic looking Acer Aspire Predator G7000 series desktop PC was chosen for a WinHEC 2008 award based on its distinctive industrial...

The compact and lightweight Acer Aspire One integrates basic computing features and connectivity, winning itself a WinHEC 2008 Award. The Aspire One is an Intel Atom-based netbook...

Although most of current netbooks do not feature cooling design, Taiwan-based cooling module maker Sunonwealth Electric Machine Industrial (Sunon) has noted that the company has landed...

With Quanta Computer lowering its quotes at the end of October in order to gain next-generation Aspire One netbook orders from Acer, market sources indicated that Acer changed its...

Acer America has announced the Acer Aspire X1200, a compact entertainment center with prices beginning at US$450.

Computex 2008 will officially start tomorrow (June 3) and the show will focus on four general topics; WiMAX, ICT Crossover, New Generation notebooks and Green IT. 1,725 worldwide...

With Micro-Star International (MSI) expected to officially launch its 10-inch Wind series notebooks and Acer planning to launch an 8.9-inch Aspire low-cost PC in Europe priced at...
Related photos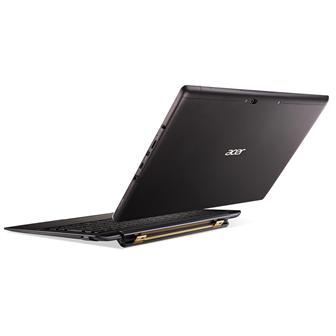 Acer Aspire Switch 12 S 2-in-1 device
Photo: Company, Monday 11 January 2016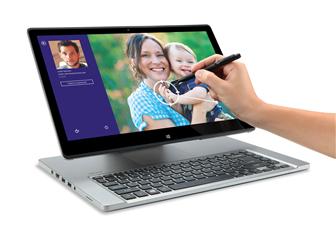 Acer Aspire R7-572 notebook
Photo: Company, Thursday 5 September 2013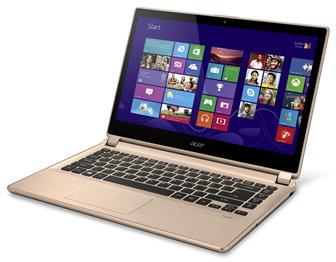 Acer Aspire V series notebook
Photo: Company, Tuesday 23 July 2013
Related news around the web