217 news items tagged Analog
Globalfoundries has announced its most advanced FinFET solution, 12LP+, which is ready for production. The differentiated 12LP+ solution is optimized for artificial intelligence (AI)...

Pandemic-triggered robust demand for networking chips, notebook chip solutions, healthcare sensors and MCUs is expected to last into October, with networking ASICs, in particular,...

With analog sales of US$10.2 billion and a 19% market share, Texas Instruments held a firm grip on its position as the leading supplier of analog devices in 2019, according to IC...

Taiwan-based analog IC suppliers, pinpointed as among the beneficiaries of US-China trade tensions, are expected to post impressive revenue results for 2020 despite coronavirus headwinds,...

China-based 3PEAK, a fabless chipmaker specializing in analog ICs, has applied to be listed on the science and technology innovation board (STAR) of China's Shanghai Stock Exchange...

Worldwide semiconductor revenue totaled US$419.1 billion in 2019, down 12% from 2018, according to final results by Gartner. Intel regained the top position in the market as the downturn...

Over the past decade, the IC industry has been paring down its older capacity as manufacturers have consolidated or transitioned to the fab-lite or fabless business models, according...

Taiwan-based IC design houses remain cautious about overall customer demand in the second quarter judging from limited order visibility, according to industry sources.

Eight-inch wafer fabs' delivery times have extended to more than 12 weeks to reflect their tight capacity, according to sources at Taiwan-based analog IC firms. The lead times were...

Eight-inch foundry Vanguard International Semiconductor (VIS) has seen clear order visibility through the end of March, with no substantial shifts in customer orders despite the ongoing...

China's overall IC production capacity will continue to expand in 2020 as both IDMs and foundry houses there have readied expansion plans covering 4-, 6-, 8- and 12-inch wafer fabs...

Taiwan-based analog IC specialists have recently seen orders mainly short lead-time ones for fast-charging solutions pick up from China's high-tech industry, which is looking to reduce...

Taiwan's backend specialists ASE Technology, Powertech Technology (PTI), King Yuan Electronics (KYEC) and Sigurd Microelectronics are all moving to ready additional capacities to...

Shareholders of Lite-On Semiconductor, a maker of discrete and analog semiconductor devices, have approved an acquisition proposal made by US-based Diodes.

Taiwan-based Holtek Semiconductor has developed its first AI chip solution to tap smart living application opportunities and has also launched a spate of new MCU products for automotive,...

Taiwan-based IC distributors WPG Holdings and WT Microelectronics have disclosed that they will discontinue their Texas Instruments (TI) chip and component offerings starting from...

While Moore's Law is approaching its physical limits, only a few could still afford the expensive game of process shrink. And when the post-Moore's Law era comes, semiconductor firms,...

Despite a 38% sales decline expected this year, the DRAM market is forecast to remain the largest of all IC product categories again in 2019 with sales reaching US$62 billion, down...

Ambiq Micro and TSMC have jointly announced that Ambiq's Apollo3 Blue wireless SoC, built on TSMC's 40nm ultra-low power (40ULP) process, has achieved world-leading power consumption...

CPU shortages continued driving down global PC shipments in the first quarter of 2019 and even blurring order visibility for the second quarter. This, in turn, is seen to dim business...

Lite-On Semiconductor, a maker of discrete and analog IC components, is expected to see its second-quarter revenues register a double-digit sequential growth as it will soon kick...

IC distributors WPG and WT Microelectronics both saw their December revenues register double-digit sequential decreases, but their revenues for all of 2018 still hit record-high le...

Founded in 2014 as an IC design startup in China's southeast port city of Xiamen, InMicro Technology has made its name as a dedicated developer and designer of a series of digital-analog...

Total fab equipment spending in 2019 is projected to drop 8%, a sharp reversal from the previously forecast increase of 7% as fab investment growth has been revised downward for 2018...

With the AI and 5G markets set to flourish, chip demand for HPC, IoT and cloud servers is expected to enjoy substantial growth in 2019, according to sources at Taiwan-based IC dist...
Related photos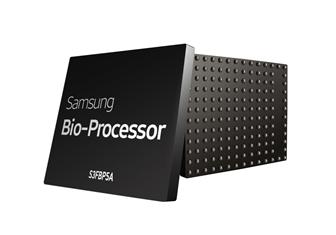 Samsung Bio-Processor
Photo: Company, Tuesday 5 January 2016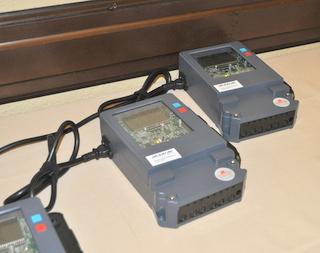 Maxim Newport smart meter reference design
Photo: Michael McManus, Thursday 10 May 2012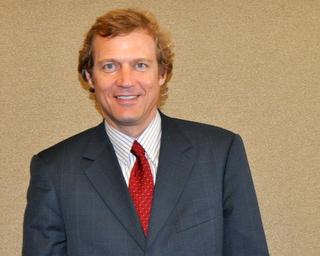 Maxim's Chris Neil, senior VP, Industrial and Medical Solutions Group
Photo: Michael McManus, Thursday 10 May 2012
Related news around the web