1055 news items tagged AI
Samsung Electronics has announced its new 5G mobile processor series - Exynos 2100 - built using 5nm extreme ultra-violet (EUV) process technology.

The output of Taiwan's PCB industry grew 5.6% on year to a record high of NT$667.2 billion (US$23.83 billion) in 2020, bolstered by pandemic-induced stay-at-home economy in most of...

MediaTek continues to enhance its ASIC and IP design capability through several acquisitions announced recently, while recruiting talent from the IP and IC design industry sectors,...

Ambarella has unveiled CV5, an artificial intelligence (AI) vision processor for single 8K and multi-imager AI cameras, setting a new standard for power efficiency with 8K video recording...

Winbond Electronics Corporation, a leading global supplier of semiconductor memory solutions, today announced that FPGA manufacturer Gowin Semiconductor has embedded a Winbond 64Mb...

VIA Technologies and Shuttle are both expected to see rising profits in the next few years thanks to contribution by their non-PC businesses.

With demand for diverse chips solutions continuing to grow robustly, Taiwan's foundry houses, IC designers and even EMS providers are all strengthening tie-up with backend houses...

Taiwan-based CCL makers Elite Material (EMC), Iteq and Taiwan Union Technology (TUC) are guardedly optimistic about their 2021 sales prospects after ending 2020 with single-digit...

While RPA (robotic process automation) has become an important tool for enterprises' digital transformation, AI-based technologies have been increasingly introduced to RPA to transform...

IC backend service provider Winstek Semiconductor is expected to post an about 10% revenue increase in 2021, driven by demand for AI chips for handset and blockchain applications,...

Samsung Electronics is expected to incorporate in-house-developed ToF sensors into its own handsets in second-half 2021 at the earliest, as part of its efforts to sustain handset...

Demand for highly-customized IC sockets will sustain growth momentum in 2021 along with increasing application of SiP (system in package) technology to heterogeneous chips integration,...

Taiwan-based WinWay Technology, a dedicated supplier of IC test interface solutions, has seen a significant ramp-up in demand for high-end IC sockets and probe cards and is optimistic...

The impact of Huawei's woes on its Taiwan-based chip suppliers has been smaller than expected, according to industry sources.

Taiwan-based OSAT services providers have seen clear order visibility through mid-2021, thanks to robust demand for 5G and Wi-Fi chips, power management ICs (PMIC), and display driver...

Winbond Electronics Corporation, a leading global supplier of semiconductor memory solutions, announced that a high-performance, low-power Winbond 1Gb LPDDR3 DRAM product has achieved...

Chipmakers including Micron Technology and SK Hynix have introduced the availability of their 176-layer 3D NAND flash chips, and are expected to ramp up the chip output for UFS and...

Himax Technologies, dedicated to display driver ICs and timing controller (TCON) chips, is set to accelerate the development of AI chips in 2021 through a recent collaboration deal...

Taiwan-based cooling module suppliers are generally optimistic about their operations in 2021, judging from an anticipated surge in demand for 5G and AI related applications.

Taiwan's Ministry of Science and Technology (MOST), Ministry of Economic Affairs (MOEA) and Academia Sinica are set to invest a total of NT$8 billion (US$280.7 million) over five...

Taiwan-based M31 is expected to see its revenue hit a record high in the fourth quarter of 2020, thanks to robust advanced-node chip orders for emerging 5G and AI applications, according...

Supply-side uncertainty arising from a recent power outage at Micron Technology's DRAM fab in Taiwan is prompting memory module houses to stop taking new orders and adopt a wait-and-see...

Imagination Technologies has announced the sale of its Ensigma Wi-Fi development operations and Wi-Fi IP tech assets to Nordic Semiconductor, which specializes in low-power wireless...

The global supply of DRAM memory will likely fall short of demand in the second half of 2021, according to Frank Huang, chairman for Taiwan-based foundry Powerchip Semiconductor Manufacturing...

The pathologist, specialized in looking at tissue or pathological sections through a microscope, is to make a definitive cancer diagnosis and may also work with physicians or other...
Related photos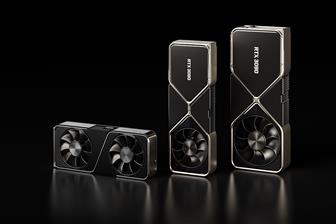 Nvidia GeForce RTX 30 series GPUs
Photo: Company, Tuesday 3 November 2020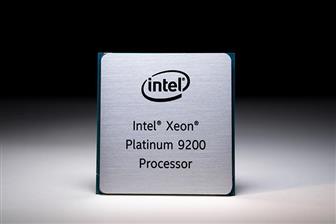 Intel Xeon Platinum 9200 server CPU
Photo: Company, Friday 9 August 2019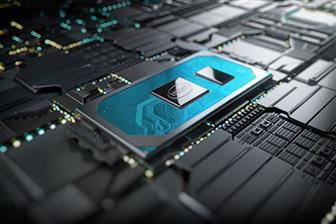 Intel 10th Gen Core processor
Photo: Company, Friday 9 August 2019
Related news around the web