33 news items tagged 240Hz
LCD TV panel manufacturers are introducing advanced features and enhancements such as 3D, 480Hz frame rates, ultra-slim form factors, and direct-lit LED backlights, but they are also...

Seoul, Korea (November 24, 2010) - LG Display, a leading innovator of TFT-LCD technology, announced today that it has launched the 23-inch 240Hz LCD for monitors (dual monitor and...

Samsung Electronics is showcasing its 70-inch 240Hz UD 3D TV at the ongoing FPD International 2010 in Makuhari, Japan, from November 10 to 12.

Just in time for the kickoff of the fall football season, Sony has just announced three new 3D Bravia TVs that are perfect for the big game.

LCD TV pricing in the US surged upward in July as brands and retailers introduced new models with enhanced features and slowed promotional activities designed to move older sets,...

The technological development of 240Hz LCD TV panels has attained the level where volume production will gradually begin in the second half of 2010, according to Taiwan-based maker...

Samsung Electronics has announced revenues for its LCD business in the first quarter of 2010 totaled 6.85 trillion won (U$6.14 billion), down 6.04% sequentially but up 40.37% on ye...

The 2010 global sales volume of 3D LCD TVs may attain four million units, while that of 3D PCs is likely to reach 1.5 million units, according to Digitimes Research.

A deluge of new product announcements so far this year shows that TV set makers are far from running out of ideas, and will continue to bring new features to the global TV market,...

After three consecutive quarters of red ink, the global market for LCD TV panels returned to profitability in the second half of 2009, paving the way for a resumption of revenue growth...

Samsung Electronics has announced that it has started mass production of panels for 3D LED-backlit TVs and 3D LCD TVs.

Shipments of 3D-ready TV are expected to grow to 64 million units in 2018, from 200,000 units in 2009, according to DisplaySearch.

LAS VEGAS (CES BOOTH #14200), Jan. 6, 2010 – From black-and-white, to color, to digital, Sony Electronics is once again setting the new standard for how TVs look and perform...

Although this year's ASPs for TVs are expected to be down for the first time since the flat panel TV transition began, TV manufacturers are developing a wide variety of design elements...

Global TV shipments will increase 6% on year to 218 million units in 2010 from 205 million units in 2009, according to DisplaySearch.

Vizio has announced a record sales of 280,000 HD LCD TVs for the week of Black Friday 2009, a 40% increase on year.

Global flat panel display revenues for 2009 will be US$87.6 billion, down 15% on year, according to DisplaySearch. The major reason for the decline is erosion in large-size TFT-LCD...

Shipments of OLED panels for TV will account for only a tiny portion of the global TV market during the next six years, despite a nearly 200 times increase in AMOLED panel revenues...

Global LCD TV shipment forecast in 2009 is estimated to increase to 130 million units from previous 127 million units, for an annual growth of 24%, amid strong LCD TV shipment growth...

Shipments of 40-inch and larger of double-frame rate (100Hz and 120Hz) and quadruple-frame rate (200Hz and 240Hz) LCD TV panels are forecast to reach 16.9 million units and 4.2 million...

ATLANTA (CEDIA Booth # 1409), Sept. 9, 2009 – Sony today introduced a new line of ultra-thin Bravia LCD HDTVs featuring an advanced edge-lit LED backlight and exceptional contrast...

Taiwan-based TV maker Amtran Technology has announced revenues of NT$4 billion (US$121.86 million) for July 2009, down 28.99% from NT$5.64 billion for June and down 10.62% from NT$4.5...

LG Electronics (LGE) will introduce a 240Hz LED TV, the LH90, in Taiwan soon, with the price difference between the new product and traditional LCD TVs limited to about 30%, according...

Total global TV shipment forecast is 200.4 million units in 2009, down 3% on year, while LCD TV is still poised for shipment growth, according to DisplaySearch. This is the first...

LG Electronic (LGE) aims to be the number-one LCD TV vendor in Taiwan in 2009, estimating that its LCD TV sales in Taiwan will reach 150,000 units, or 17% of the local market this...
Related photos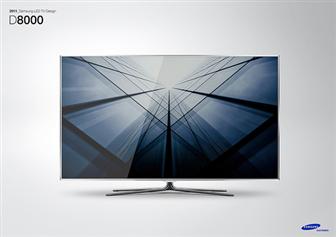 CES 2011: Samsung D8000 LED TV
Photo: company, Friday 7 January 2011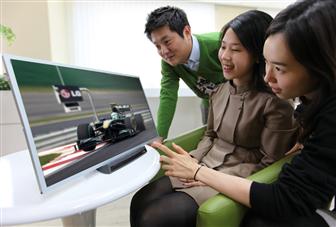 LG Display 23-inch 240Hz LCD monitor
Photo: company, Friday 26 November 2010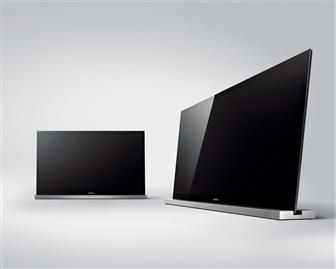 Sony 3D Bravia LCD TV
Photo: company, Wednesday 8 September 2010