1483 news items tagged 2015
Lenovo shipped 10 million handsets in the India market in 2015, ranking the third-largest handset vendor in the market, according to a China-based sina.com report.

Quartz component maker TXC has reported pre-tax profits of NT$333.82 million (US$10.23 million) for the January-April period, up 8.1% compared to the same period in 2015. Pre-tax...

Siliconware Precision Industries' (SPIL) sales for 2016 will continue to grow and outpace the industry average, according to company chairman Bough Lin.

Sales of SIM-free smartphones totaled 1.705 million units in Japan in fiscal 2015 (from April 2015 to March 2016) with Taiwan-based Asustek Computer being the top vendor in the segment...

Foxconn Electronics plans to deal out a dividend of NT$5 per share for 2015, including NT$4 in cash and NT$1 in shares. The planned dividend will be the highest in nine years.

With discussion increasingly focused on autonomous vehicles and vehicle-to-vehicle (V2V) and vehicle-to-infrastructure (V2I) communication, demand is rising for electronic systems...

SEMI has reported that the worldwide semiconductor photomask market was US$3.3 billion in 2015. After increasing 3% in 2014, the photomask market increased 1% in 2015, according to...

NXP Semiconductors achieved a 14.2% share of the US$27.4 billion automotive semiconductor market in 2015, four-percentage points ahead of its nearest rivals Infineon and Renesas,...

Online advertising service providers in the Taiwan market generated total revenues of NT$19.352 billion (US$589 million) in 2015, increasing 19.6% on year, according to Digital Marketing...

Top-3 Taiwan-based telecom operators Chunghwa Telecom (CHT), Taiwan Mobile (TWM) and Far EasTone Telecommunications (ETT) will deal out cash dividends totaling NT$69.97 billion (US$2.169...

Wireless networking/communication device maker Senao Networks plans to hand out a cash dividend of NT$13 (US$0.402) for 2015 during which it posted net profits of NT$812 million or...

IC Insights has released its 2015 top IC foundries (pure-play and IDM) ranking. TSMC, by far, was the leader with US$26.4 billion in sales last year.

Japan-based Nichia continued to rank the number one LED packaging service provider globally in 2015 with related revenues reaching US$2.72 billion, or about 200% higher than those...

Taiwan-based IC design houses Novatek Microelectronics and Realtek Semiconductor plan to distribute cash dividends per share of NT$9 (US$0.28) and NT$4, respectively, for 2015.

Foundry chipmaker Powerchip Technology has reported net profits of NT$10.28 billion (US$318.7 million) for 2015 with EPS coming to NT$4.64. The year also marked the third consecutive...

The global semiconductor materials market decreased 1.5% in 2015 compared to 2014 while worldwide semiconductor revenues decreased 0.2%, according to SEMI. The impact of exchange...

Wafer foundry service provider Taiwan Semiconductor Manufacturing Company (TSMC) expended NT$65.5 billion (US$1.99 billion) on R&D in 2015, the largest among all Taiwan-based...

Breaking a three-year double-digit-growth streak, the worldwide semiconductor foundry market grew 4.4% in 2015 to achieve US$48.8 billion in revenues, according to final results by...

According to IDC, overall server market in India surged by 19.2% in 2015, with 157,061 units shipped in 2015 as against 131,695 units in 2014. The fourth quarter of 2015 witnessed...

LED driver IC vendor Macroblock, which had poor results in 2015, has seen demand pick up since 2016 and has expressed optimism about its business outlook for the year.

Wireless networking/communication device maker Senao Networks generated net profit of NT$812 million (US$24.7 million) for 2015, 1.66 times its current paid-in capital and the third...

Worldwide semiconductor revenues totaled US$334.8 billion in 2015, a 2.3% decrease from 2014, according to final results by Gartner.

Worldwide semiconductor wafer-level manufacturing equipment revenue totaled US$33.6 billion in 2015, a 1% decrease from 2014, according to final results by Gartner. The top 10 vendors...

China-based second-tier smartphone vendors, including Vivo, Oppo and Gionee, managed to continue ramping up their shipments in 2015 despite dwindling demand and industry consolidation...

Taiwan server players' revenues from products including server motherboards, servers, storage and related network equipment, continued to enjoy growth on year to surpass NT$500 billion...
Related photos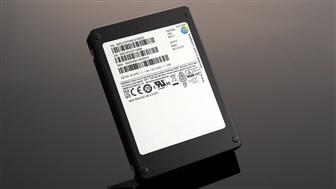 Samsung PM1633a SSD
Photo: Company, Monday 14 March 2016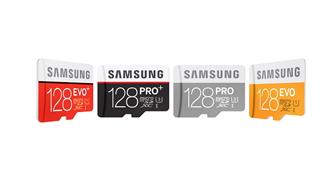 Samsung PRO Plus 128GB microSD cards
Photo: Company, Wednesday 23 December 2015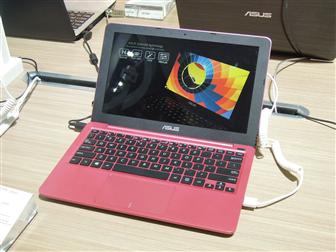 Asustek EeeBook E202 notebook
Photo: Joseph Tsai, Friday 12 June 2015