1483 news items tagged 2015
Global DRAM module sales totaled around US$7.9 billion in 2015, down 10.4% from US$8.8 billion a year earlier, according to DRAMeXchange.

After an historic surge in semiconductor merger and acquisition agreements in 2015, the torrid pace of transactions has eased (until recently), but 2016 is already the second-largest...

Quartz component maker TXC has reported pre-tax profits of NT$696 million (US$22.2 million) for January-August, up 5.6% compared to the same period in 2015. Pre-tax EPS for the eight-months...

IC distributor WPG has announced consolidated revenues of NT$46.99 billion (US$1.5 billion) for August 2016, up 7.2% sequentially and hitting the highest levels since December 2015...

PCB firm Compeq Manufacturing saw its August revenues climb to NT$4.29 billion (US$137.3 million), the highest since November 2015.

LG Electronics staff in its mobile communication department dropped from 7,321 at the end of the first quarter to only 7,016 at the end of the second, down 305 or 4.2%, according...

Overall revenues for the power semiconductors market globally dropped slightly in 2015, due primarily to macroeconomic factors and application-specific issues, according to IHS Mar...

Wistron on July 21 decided to reduce its dividend per share for 2015 from NT$1.20 (US$0.04) in cash and NT$0.03 in stock to NT$1.1965 and NT$0.02991 respectively, according to the...

AMTC has recognized leading semiconductor equipment supplier Advantest Corporation (TSE: 6857) as their supplier of the year for 2015, marking the second consecutive year Advantest...

Worldwide security software revenues totaled US$22.1 billion in 2015, a 3.7% increase from 2014, according to Gartner. Security information and event management (SIEM) remained the...

Although shipments of microelectromechanical systems (MEMS) sensors used in automotive applications grew 8.4% in 2015, revenues were flat compared to the previous year reaching US$2.7...

Shareholders of Nanya Technology have approved the distribution of a NT$2.80 (US$0.09) cash dividend for 2015, according to the DRAM maker.

Despite slowing growth for the automotive industry and exchange rate fluctuations, the automotive semiconductor market grew at a modest 0.2% on year reaching US$29 billion in 2015,...

Testing company Sigurd Microelectronics has announced that plans to distribute a cash dividend of NT$1.60 (US$0.05) for 2015 have been approved by its shareholders.

Shareholders of networking/communication device maker Accton Technology have approved a plan to distribute a cash dividend per share of about NT$1.96 (US$0.06) for 2015, accounting...

Wistron chairman Simon Lin is optimistic the company's 2016 operations will improve significantly and its revenue ratio for the first and second halves of 2016 will reach 45:55, changing...

Shareholders of Hermes Microvision (HMI), which provides electron beam (e-beam) inspection tools and solutions for the production of semiconductors, have approved the distribution...

ASRock had an unsatisfactory performance in 2015 due to decreased motherboard shipments in China and increased expenses on server and industrial PC (IPC) investments; however, the...

Industrial semiconductor revenues rose slightly in 2015 despite weakness in the overall semiconductor industry and, in particular, economic headwinds in China, which is a major global...

Texas Instruments (TI) was again the leading supplier of analog devices in 2015 with US$8.3 billion in sales, with an about 18% market share, according to IC Insights. TI's analog...

Shareholders of lamp ODM and lighting solution provider Tons Lightology, at its 2016 meeting on May 31, approved the distribution of a dividend per share of NT$3.00 (US$0.092), NT$2.80...

Lenovo has released its financial report for fiscal 2015 (April 2015-March 2016), recording revenues of US$44.912 billion, decreasing 3% on year, gross margin of 14.8%, up 0.4pp,...

Global Unichip's shareholders have approved the distribution of a cash dividend of NT$3 (US$0.09) for 2015, according to the IC design service company.

Combined revenues of Korea's major LCD driver IC vendors reached a record high of KRW419.4 billion (US$353.97 million) in 2015, with Silicon Works, a subsidiary of LG Electronics,...

There were 780 million smartphone-based active users of mobile Internet services in the China market in 2015, accounting for 56.9% of the population, according to a joint report by...
Related photos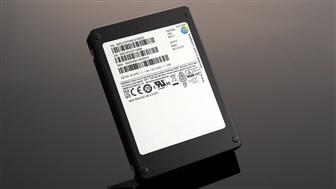 Samsung PM1633a SSD
Photo: Company, Monday 14 March 2016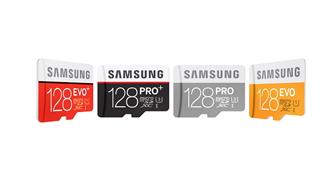 Samsung PRO Plus 128GB microSD cards
Photo: Company, Wednesday 23 December 2015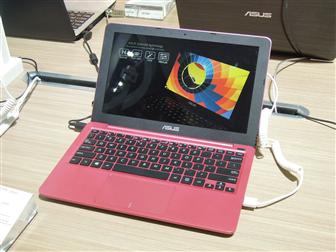 Asustek EeeBook E202 notebook
Photo: Joseph Tsai, Friday 12 June 2015