1515 news items tagged 2012
Packaging and testing firm Powertech Technology (PTI) has enjoyed growth in its shipments for mobile DRAM chips to Elpida Memory since the second half of 2012, according to market...

The memory and IC foundry industries collectively contributed more than half of worldwide installed capacity as of December 2012, according to IC Insights.

Seeing foreign investors significantly reduce their shareholdings in Foxconn Electronics (Hon Hai Precision Industry) from 48.66% at the end of 2012 to only 40.23% recently, Foxconn...

Foxconn Electronics (Hon Hai Precision Industry) expects its EPS for 2013 to grow beyond the NT$8.03 (US$0.27) recorded in the previous year, according to company chairman Terry Gu...

Taiwan-based solar wafer maker Green Energy Technology (GET) announced 2012 consolidated revenues of NT$9.836 billion (US$326 million), down by 47.16% on year. In particular, sales...

Lite-On Technology has reported consolidated revenues of NT$216.05 billion (US$7.2 billion) for 2012 with net profits of NT$7.53 billion, an on-year growth of 4%. The firm plans to...

Nan Ya PCB (NPC) will invest most of its targeted capex of NT$2 billion (US$67 million) on FC CSP (chip scale package) substrates in 2013, acknowledging brisk demand coming from the...

Taiwan-based lithium battery pack makers Simplo Technology and Dynapack International Technology approved the distribution of a cash dividend per share of NT$6.5 for 2012 each at...

Taiwan-based LED packaging house Unity Opto has reported 2012 consolidated revenues of NT$7.74 billion (US$259 million), showing a sequential increase of 33%, and net profits went...

South Korea was responsible for over 97% of AMOLED panel sales in 2012 largely due to panel makers in the nation cooperating with AMOLED material and equipment providers both in and...

Taiwan-based green energy firm Delta Electronics held a shareholders meeting on June 7, 2013, during which it decided to deal out 2012 cash dividend of NT$5.3 (US$0.18) per share.

Although global tablet demand is expected to grow around 60-70% from 130-140 million units in 2012 to 230-240 million in 2013, surpassing notebook shipments, Taiwan may not be able...

A slowdown in notebook and desktop PC purchases coupled with strong growth in smartphones and tablets knocked AMD down to fourth place in microprocessor (MPU) sales in 2012 from second,...

Japan-based Fujitsu will start turning its business focus from hardware sales to ICT solutions and will change its marketing structure from overseas and Japan divisions, to three...

The eight leading suppliers of industrial electronics semiconductors suffered revenue declines in 2012, reflecting weak conditions for the beleaguered market, according to IHS iSup...

Hydis Technologies has plans to produce more niche products that can generate high gross profits in order to help the company become profitable in 2013, according to industry sourc...

Optical disc drive (ODD) maker Quanta Storage has decided to distribute a cash dividend per share of NT$1.30 for 2012, accounting for 80.75% of the corresponding net EPS of NT$1.61...

After announcing its purchasing plans for 1,000 CNC machine in March, Catcher Technology recently plans to buy another 600 CNC machine in the near future, with the combined number...

The worldwide semiconductor assembly and test services (SATS) market totaled US$24.5 billion in 2012, a 2.1% increase from 2011, according to Gartner.

The supplier base for PV inverters further fragmented in 2012, with the total market share of the 10 largest suppliers falling by more than four percentage points, according to IHS...

Taiwan Mobile (TWM) will distribute a cash dividend per share of NT$5.50 (US$0.19) for 2012 operation, the highest ever for the company, according to the carrier.

China rose to the top of the PC market for the first time ever on an annual basis in 2012, relegating the US to second place with a lead of more than three million units, according...

Far EasTone Telecommunications (FET), one of the three largest mobile telecom carriers in Taiwan, will distribute a cash dividend per share of NT$3.50 (US$0.118) for 2012, 7.69% in...

Taiwan Semiconductor Manufacturing Company's (TSMC) MEMS foundry business enjoyed an approximately 80% rise in 2012, achieving around US$42 million in sales. The significant growth...

The emerging market for silicon carbide (SiC) and gallium nitride (GaN) power semiconductors is forecast to grow a factor of 18 during the next 10 years, energized by demand from...
Related photos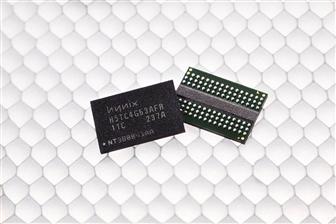 Hynix 20nm 4Gb GDDR3
Photo: Company, Wednesday 19 September 2012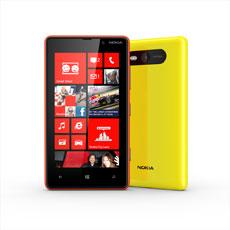 Nokia Lumia 920
Photo: Company, Thursday 6 September 2012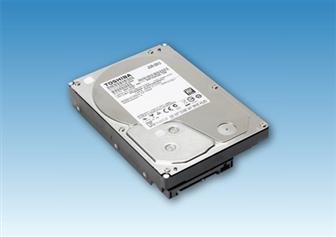 Toshiba 3TB 3.5-inch HDD
Photo: Company, Friday 17 August 2012
Related news around the web