155 news items tagged 16nm
Silicon IP provider M31 has announced the development of its new MIPI M-PHY Gear3 IP on TSMC's 40LP and 28nm HPC+ process nodes. The 40LP M-PHY has been widely adopted by customers...

Despite a small increase in bill-of-materials (BOM) cost, the new Xbox One S delivers for consumers in terms of improved performance and features, according to IHS Markit.

Consolidated revenues at Taiwan Semiconductor Manufacturing Company (TSMC) totaled NT$221.81 billion (US$6.89 billion) in the second quarter of 2016 beating the company's guidance...

Taiwan Semiconductor Manufacturing Company (TSMC) has gained land use rights for a 449,500-square meter industrial site in the Nanjing Pukou Economic Development Zone, China, according...

Taiwan Semiconductor Manufacturing Company (TSMC) is expected to enjoy full utilization of 16nm process production capacity through September, thanks to robust demand for non-Apple...

Global Unichip's shareholders have approved the distribution of a cash dividend of NT$3 (US$0.09) for 2015, according to the IC design service company.

Taiwan Semiconductor Manufacturing Company (TSMC) is considering dropping contract prices for its handset-IC clients to help ease the pressure of their declining ASPs and gross margins,...

Taiwan Semiconductor Manufacturing Company (TSMC) announced on March 28 that the company and the municipal government of Nanjing, China have signed an investment agreement. This agreement...

Taiwan Semiconductor Manufacturing Company's (TSMC) monthly output capacity on its 16nm process technology will grow to 80,000 12-inch wafers later in March from 40,000 units in February,...

China- and Taiwan-based IC design houses including MediaTek, HiSilicon Technologies and Spreadtrum Communications have placed 16nm chip orders with Taiwan Semiconductor Manufacturing...

The MediaTek Helio P20 system-on-chip has been announced as the latest addition to the company's top-tier Helio family of mobile processors.

TSMC will be ready to roll out its 5nm process technology two years after the launch of its 7nm node, according to the pure-play foundry.

Taiwan Semiconductor Manufacturing Company's (TSMC) planned 12-inch wafer fab in China could be vying for 16nm chip orders from China's local IC design houses specializing in the...

Embedded non-volatile memory (eNVM) IP provider eMemory Technology is expected to post revenue growth of 15-20% sequentially in the fourth quarter of 2015, thanks to a pick-up in...

The Investment Commission of Taiwan's Ministry of Economic Affairs (MOEA) has confirmed it has received an application submitted by TSMC for establishing a 12-inch wafer manufacturing...

Competition among smartphone-use SoC providers is expected to heat up in 2016 as companies are gearing up for their new 8- or 10-core solution rollouts.

MediaTek will unveil its Helio X30-series SoC chips in early 2016 with volume production slated for the end of the second quarter or early in the third. The X30-series will be built...

TSMC has announced net profits of NT$75.33 billion (US$2.34 billion) on consolidated revenues of NT$212.51 billion for the third quarter of 2015. EPS for the quarter came to NT$2.9...

TSMC has quietly rolled out a compact, low-power version of its 16nm FinFET fabrication process - 16nm FinFET Compact (16FFC). With the availability of three series of its 16nm FinFET...

Almost 10 China-based IC design houses have already entered design-in process using TSMC's 16nm FinFET technology, which is ready for rapid demand growth in China, according to Roger...

The total pure-play foundry market is forecast to grow 6.1% to US$44.9 billion in 2015, according to IC Insights. The entire increase in pure-play foundry sales is forecast to be...

Xilinx has announced it is shipping 16nm multiprocessor SoCs (MPSoC) to customers a quarter ahead of schedule. The early release of the Zynq UltraScale+ MPSoC enables Xilinx customers...

Globalfoundries plans to develop 10nm process technology in-house instead of relying on licensing from Samsung, according to industry sources.

Taiwan-based eMemory has announced the availability of its One-Time Programmable (OTP) NeoFuse technology in a mainstream 16nm FinFET Plus process, as well as the development and...

Taiwan Semiconductor Manufacturing Company (TSMC) will be the exclusive supplier of Apple's next-generation A10 processors with volume production to kick off starting March 2016,...
Related photos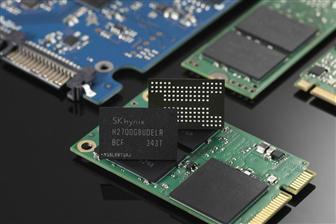 SK Hynix 16nm 64Gb MLC NAND
Photo: Company, Wednesday 20 November 2013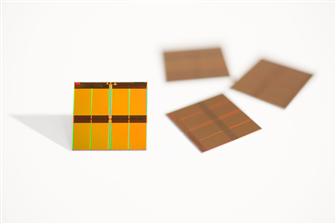 Micron 16nm flash die
Photo: Company, Tuesday 23 July 2013
Related news around the web