Dedicated to manufacturing industrial grade touchscreen and cover glass products, Liyitec is headquartered in the Guishan Industrial District, northern Taiwan, with two factories to satisfy customer's one-stop shopping requirements - from font-end process such as glass cutting, polishing, surface treatment, to back-end process such as touch screen module manufacturing and lamination.
With its major customers in Japan, Europe, the US and Taiwan, Liyitec's products cater to various areas - industrial , automotive, aviation, marine navigation, medical, educational, outdoor digital signage and gaming applications - to meet the demand of highly customized needs for different kinds of customer. The development of industrial products is different from that of consumer ones. In order to ensure the reliability and quality, the design, manufacturing and validation of industrial products are much more stringent and complicated, taking much longer than those for consumer products. All these efforts ensure that once the product is designed-in, it will be more difficult to be replaced by competitions. Although industrial products are usually characterized by clients placing orders of lower quantities compared to those for consumer devices, the orders are longer-term and more stable. Being able to provide long-term support and reliable products are important responsibilities and missions of a manufacturer who dedicates to industrial products. These are main reasons why Liyitec has been able to sustain its business for 30 years, accumulating so many long-term partnerships with customers.
The products of Liyitec are touch screen modules and cover glasses. They can be divided into flat type, curve type and profile-cut type. Products are sized from 5-inch for handheld device to 65-inch for outdoor digital signage or white board. Liyitec has its own production team equipped with cutting and CNC machine to satisfy automotive customer's profile-cutting demand. It is worth mentioning that, for the automotive industry, outdoor digital signage and gaming industry, in order to create high added value, more and more diverse products, including curved products, are starting to appear in the market. Liyitec is the market leader of curved type products capable of making single and multiple curvatures.
To satisfy the safety demand in automotive, aviation, marine or outdoor applications, safer products are needed in the market. The anti-explosion products ensure that, when the product is hit with tremendous force and breaks, the glass will not shattered into pieces and will still stick together as a whole to prevent hurting users, like the safety glass of car windshields. Liyitec is a pioneer in the industry to introduce anti-shatter PVB in its anti-explosion and anti-UV touch screen to protect users. Also, Liyitec offers AG (anti-glare), AR (anti-reflection) and AF (anti-fingerprint) surface treatments to spare clients from multiple outsourcing for different processes - a service that satisfy customer's one-stop shopping demand.
Liyitec will exhibit its products at Computex 2018 (TWTC Hall 1, Touch Applications & Display Products C0620) including medium -to large-size flat, curve, profile-cut, anti-explosion touch screen as well as cover glass to satisfy all kinds of customization needs.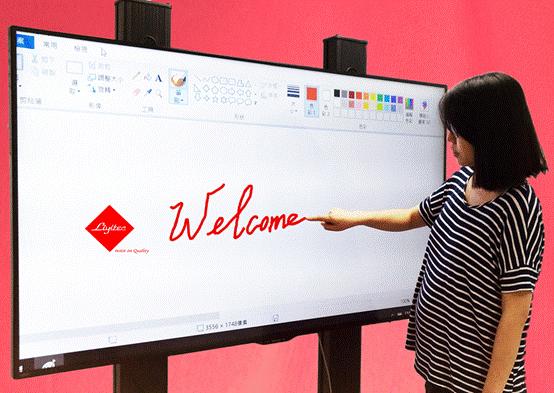 Liyitec's 65-inch anti-explosion and anti-shatter touch screen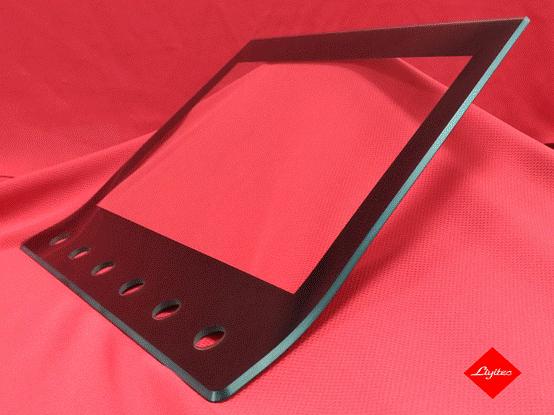 J-type curved touch screen
DIGITIMES' editorial team was not involved in the creation or production of this content. Companies looking to contribute commercial news or press releases are welcome to contact us.