DataVan, the world-leading POS terminal provider, recently introduced VIVA, a new POS series, in DataVan's product lineup. V-2150 is the first VIVA series product to be released. Meanwhile Taiwan's stimulus voucher program with more promotion packages is carrying out. It is believed that the launch of V-2150 will be beneficial to support retailers to meet this business opportunity.
"V-2150 adopts fanless, ultra-slim, and easy access and swap hard drive design featuring 15-inch projected capacitive 10-point multi-touch. These features lead to easier installation, manipulation, and maintenance," said Crystal Chan, sales director at DataVan. "These advantages are helpful for clients to focus on sale and marketing to increase more profits."
In addition, V-2150 is highly flexible to support DataVan's POS extension modules, including MSR, RFID, i-Button, second LCD display, and VFD customer display. The outstanding expandability offers a better shopping experience between retailer and customer.
"Although the pandemic seriously impacted economy, recovery is believed to arrive through stimulus program and our innovation," said Kris Hsu, general manager at DataVan. "DataVan will be the trusted retail partner with reliable POS and retail solutions to fully support economic recovery."
Please visit DataVan official website http://user153152.psee.io/3pfyra to explore more unique V-2150 features.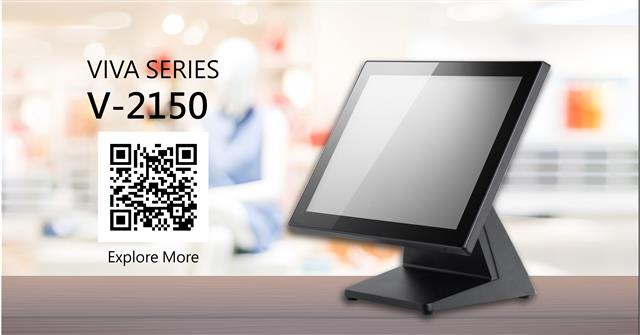 With convenience and reliability, V-2150 is an ideal solution for retail