Consumers are constantly seeking personalized products and services, artificial intelligence (AI) incorporated with multimedia display and machine vision solutions in retail stores are helping retailers align their offerings with the expectations of their customers. Advanced AI algorithms can look into tracking data, social media impressions and digital footprints of consumers to decode their interests. Likewise, while robots have been assisting with inventory management in warehouses and stock rooms for retailer, wholesalers, and distributors, we can expect to see more autonomous solutions taking to the shop floor too.
These disruptive technologies in retail are seen across the value chain and are emerging as a powerful tool for retail brands to gain a strategic advantage over their competition. With this trend, the global Industrial PC manufacturers accelerate the digital transformation for retail industries by introducing various smart embedded systems. The rise of intelligent technologies boosts the new design of POS, kiosks and digital signage systems changing the landscape of retailing.
The powerful use cases with multiple high-quality displays to show communicating information with vivid visual aids are bringing unprecedented opportunities for the retail market. However, rapid improvements in image quality and resolution plus the transition to cloud-based management of the images has become the trend in recent years.
Therefore, in addition to high-speed computing capabilities, the need for connectivity in retail multimedia systems is also growing day by day. The embedded systems with the advancement in image processing and Internet of Things (IoT) technologies, today now provides smart, interactive user's experience to engage customers in new exciting ways.
GIGAIPC, a Taiwan-based embedded system provider and award-winning manufacturing facility with decades of experience in board-level and system-level products for 5G, IoT, machine vision, industrial automation, smart retail and healthcare, is launching a market event to address how the multimedia systems designed and deployed by retail stores to optimize processes.
In response to the different multimedia needs of smart retail, GIGAIPC provides industrial computer board with the key features of two HDMI ports, two DisplayPort sockets and one Embedded DisplayPort (eDP) port. Talking about scalable solution for high performance digital display connectivity, DisplayPort is serving as the new interface standards for LCDs and projectors. This is particularly suited for portable devices that have limited connector space especially in the tightening retail floor plans.
On the other hand, DisplayPort utilizes an effective digital protocol and provides an expandable foundation to enable amazing digital display experiences. Designed for low power implementation and high performance, DisplayPort enables multiple display technology while providing compatibility with existing equipment. This becomes high-quality displays to enhance shopper's in-store experience.
After years of development, the embedded systems take advantage of the global ecosystem, which benefits from high volume, standardized technology and well established suppliers able to design and deploy solutions. The scale economics and interoperability benefits of global industrial standards also apply to sector-specific equipment, and well-developed supply chains and established best practices are now in place in retail sectors.
This white paper download event particularly suited to design house, solution providers and system integrators aiming to provide POS, kiosks and versatile smart retail solutions with requirements for reliable performance. It discusses how these industrial computer boards and box PCs meet the needs of demanding applications and can contribute to process automation across a range of sectors. The GIGAIPC product offerings include the low power consumption, versatile I/O solutions and lightweight physical design with a thickness of only 30mm, targeting slim-design equipment.
To learn more about more GIGAIPC product offerings for smart retail, digital signage, embedded platforms and computing solutions, please visit the registration web pages for more details at https://www.digitimes.com.tw/seminar/GIGAIPC_20210831/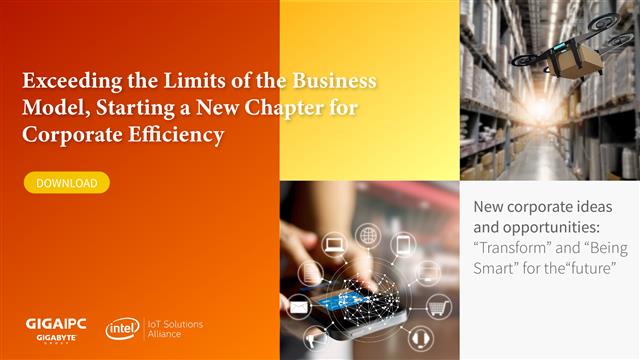 GIGAIPC industrial solutions are emerging across the retail industry