III joins Youth Business International's Google-funded recovery program to support pandemic-hit businesses
Press release
The program, led by Youth Business International (YBI) and funded by Google.org, will support underserved micro, small and medium businesses to respond to the COVID-19 crisis.
III (Institute for Information Industry) has been appointed as a delivery partner of YBI in Taiwan. It will now work with YBI to develop and deliver an urgent package of support to struggling local businesses.
The global economy is suffering from an unprecedented shock as a result of COVID-19. With typically tight margins, micro, small and medium businesses are vulnerable to economic downturn. The current pandemic is having a particularly serious impact on business owners and entrepreneurs from underserved communities, including young people (aged 18-35 years), women, and refugees and other migrants. Many are struggling to get through the crisis and need support now.
III CEO Dr. Cho said, "The digital wave is coming, compared with the past, the impact of digital technology facing the industry is more than before. Each company faces different problems, but a common solution is who need to do, how to do and set goals before everything."
The global program is led by YBI, an experienced network of enterprise support organisations. It will support over 200,000 small and medium business owners across 32 countries across Europe, the Middle East, Africa and Asia Pacific to respond to and recover from the impact of COVID-19.
Anita Tiessen, CEO of Youth Business International, said, "The world is changing dramatically from day to day and I feel deeply for business owners everywhere, especially those running smaller businesses and are from underserved communities, who are often least able to bear the economic shocks of this crisis.
"In the face of these challenges, I have been incredibly inspired by the quick response of our network to support business owners around the world. YBI, with Google.org's new funding commitment, will help us sustain and extend this support throughout 2020, ensuring more than 200,000 businesses can get the advice they need right now to navigate this crisis."
Rowan Barnett, Head of Google.org, EMEA & APAC said, "The coronavirus outbreak is taking a devastating toll on lives and communities, and small businesses are facing unprecedented challenges as they struggle to stay afloat. With this grant to Youth Business International, alongside a series of Google initiatives and products, we hope to help some of the most vulnerable small businesses find a way through the crisis."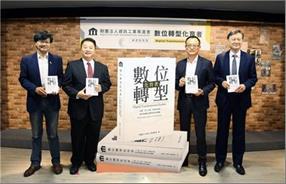 III joins YBI's recovery program to support pandemic-hit small businesses
DIGITIMES' editorial team was not involved in the creation or production of this content. Companies looking to contribute commercial news or press releases are welcome to contact us.