For biomedical startups, solving industry issues and integrating cross-domain connections will be their two core values, and they will have a chance of enjoying unlimited growth if they start with broad industry perspectives and move to build cross-nation, cross-industry linkages, according to Ken Yu, CEO of smart healthcare startup iMedtac.
In the smart healthcare field many professors and physicians have joined forces to work out innovative service solutions step by step, Yu said, and such innovations will see higher clinical acceptability thanks to their integration of domain knowledge and technologies applicable to diverse medical departments.
But from the perspective of commercial development, Yu stressed, the technical services presented by startups must be able to solve biomedical industry issues rather than address issues at individual medical departments, in order to support the integration of the R&D teams for both service product lines and software/hardware.
Integrating resources and building connections are highly crucial for developing regional markets. Taiwan boasts strong R&D power and good pilot areas for experiments, but when startup teams extend their services to China, Southeast Asia, the US and Europe, they may encounter different industry cultures and have to adjust their business models. Also, their medical service contents have to be slightly adjusted in line with different races and genes, according to Yu.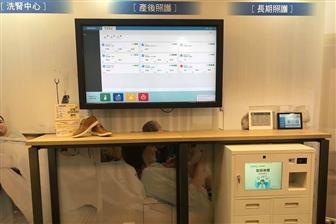 Medical devices need support of cross-domain integration
Photo: Mark Tsai, Digitimes, August 2019