Macronix memory with ArmorFlash solution enables robust IoT information security
Press release
The technology industry is attaching great importance to Internet of Things (IoT) developments with major market research institutions predicting explosive growth in the coming years. The number of connected IoT devices worldwide is expected to top 20 billion units in 2020. The astoundingly large quantity of IoT devices also brings public concerns over their vulnerability in terms of information security. Take high-profile smart home applications, for example. They address different challenges with innovative technologies combining smart devices, IoT gateways and cloud service platforms. However, as information leaks and negligence become growingly common, developments of these applications have been hindered. As such, information security is instrumental to the rise of IoT.
The implementations of information security - including identity authentication, crypto keys, secure boot, and a range of protection technologies for data storage - all rely on unique encoding for the purposes of encryption or identification. Unique ID (UID) is the most common design on the market and the encoding depends on the rules that each individual manufacturer uses. Although the manufacturers may use different rules, people still often hear about UID being cracked, leveraging growing CPU and GPGPU power, as well as techniques such as rainbow tables.
Accordingly, security technologies are increasingly making use of a chip's biometrics-like characteristics for encoding. The semiconductor manufacturing process introduces random subtle differences to the chip during front-end photolithography when the integrated circuits are being etched. The fabrication differences are still within acceptable standards, leaving a minor physical difference on the surface that is unique to the chip - much like a person's fingerprints. Encoding using these characteristics, dubbed "physical un-clonable function" (PUF), can serve as the fingerprint of the chip.
Dr. Donald Huang, deputy director, product marketing, Macronix International, commented during a recent interview the security of information on semiconductor chips becomes increasingly important. Memory chips have unique, unpredictable and unclonable characteristics introduced during the semiconductor fabrication and therefore can be used for all kinds of information security applications.
In view of this, Macronix has launched whole new MX7 flash memory solutions with ArmorFlash. Each memory chip is added with a PUF code that is generated with the chip's unique characteristics obtained using Macronix's internally developed technology. Accordingly, each memory chip is incorporated with a critical security module which can serve as a secure ID or key for a wide range of identification or encryption urgently needed by burgeoning IoT, automotive electronics, wearable devices, smart home and industrial applications.
The ArmorFlash PUF code can be customized to be of various bit lengths based on customer's security requirements. The ArmorFlash PUF code is an identification code that cannot be duplicated and serves as a root of trust for chip security. The memory chip's identity authentication operations and standard encryption key generation procedures guarantee robust security across all phases including production, activation, configuration, installation and long-term operation on IoT devices. They also allow software and firmware on the flash memory to be validated in a way similar to a digital signature created using the ArmorFlash PUF code to prevent data from being compromised or malware from being planted in IoT devices.
Macronix has introduced its high-performance 8 I/O OctaBus Serial NOR Flash Memory with a 500MB/s data transfer rate manufactured on advanced 55nm process and supporting high-reliability floating gate flash memory technology. With a 250MHz clock frequency, it's the fastest SPI NOR Flash on the market. Macronix now leads the industry again by launching the ArmorFlash total solutions to address IoT information security challenges, pushing the frontier of flash memory security protection for worldwide markets.
Huang emphasized the ArmorFlash series is designed with the same I/O interface as that of Macronix's existing memory chips to make them compatible with each other and to effectively shorten time-to-market for the IoT industry, to which timing is everything. Macronix has been delivering chips to IoT device customers for design verification and it has also been engaging in intense collaborations with system designers and manufacturers of IoT applications for comprehensive testing. Macronix will also add ArmorFlash PUF code to a spectrum of non-volatile memory offerings including SLC NAND, NOR and eMMC in accordance with customer's memory spec requirements to enable complete IoT information security protection.
Huang pointed out Macronix memory is widely used in world-leading IoT brands in market sectors, including smart wearable, smart lighting, smart home, smart thermostat, security, factory automation, and Internet of Vehicles. With growing needs for stronger information security, ArmorFlash will enable Macronix to build up its presence in the memory solution market and help international brands ride the wave of IoT opportunities.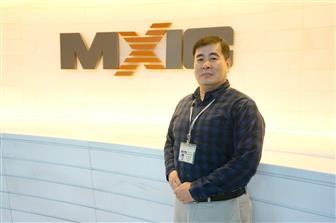 Dr. Donald Huang, deputy director, product marketing, Macronix International
DIGITIMES' editorial team was not involved in the creation or production of this content. Companies looking to contribute commercial news or press releases are welcome to contact us.