MINMAX Technology markets the MINMAX brand low to medium wattage power supplies
Press release
MINMAX, a Taiwan-based provider of power solutions, plans to showcase a comprehensive lineup of low to medium wattage power supplies at Electronica 2018 taking place in Munich, Germany. MINMAX offers power supplies satisfying European customers' demand for applications in industrial automation, smart home, charging systems and railway systems.
With a long history of development, the power supply industry today offers wide-ranging products with power ratings from 0.5W to 5KW. MINMAX focuses efforts on power supplies with power ratings up to 100W. MINMAX is able to stand out amid strong competition because MINMAX products feature high power density, miniature size, high performance and flexible design catering to customer needs, according to MINMAX manager Chuan-Hung Cheng.
MINMAX demonstrates benchmark use cases
Established in 1990, MINMAX markets a comprehensive portfolio of products covering power ratings from 1 to 75 Watt DC-DC converters, 2 to 60 Watt AC-DC power supplies and 0.5 to 1 Amp switching regulators under the MINMAX brand. All MINMAX products come with three to five years of warranty and multiple international safety certifications. Cheng further points out, "MINMAX is exerting efforts toward the railway and medical/healthcare sectors and has obtained all required certifications." All MINMAX railway products are certified to railway standard EN50155 (IEC60571) and medical-grade products are certified to medical safety IEC/EN 60601-1 and ANSI/AAMI ES60601-1.
At Electronica 2018, MINMAX will mainly showcase four types of power supplies, including general industrial power solutions, ultra-high isolation power solutions, railway certified power solutions and medical safety power solutions. Aside from exhibiting power supply products, MINMAX will also present model use cases demonstrating MINMAX products in action. A particularly noteworthy application is a smart home sleep system that masks outdoor noise with white noise to help people sleep better. Additional use cases on display include control panels, smart sockets, charging systems and wind power systems.
MINMAX products satisfy needs by automation, smart home and charging applications
MINMAX products are widely used in applications across industrial automation, smart home, charging systems and railway systems. Among them, industrial automation imposes diverse requirements on power supplies with emphasis on stable power output and wide operating temperature range, which are areas MINMAX excels at. MFPU01H is among the host of MINMAX products that target industrial automation applications such as data acquisition systems (DAQ) and CAN cards. "Through thirty years of dedication to the industrial automation sector, MINMAX has established market leadership in the under 100W power supply segment," said Cheng.
For the smart home sector, MINMAX focuses on wall-embedded applications such as wall-embedded wireless signal transmitters and wall-embedded smart sockets. As these devices are installed inside wall cavities, they require small packageand exceptional heat dissipation. Standby power consumption should also be kept to a minimum. MINMAX has introduced its latest ACF-10 for smart home applications. The 10W AC-DC converter features a compact 38.1mm x 25.4mm x 15.74mm size and IEC60335-1 certification. IEC60335-1 is an IEC standard that deals with the safety of electrical appliances for household and similar purposes.
MINMAX also offers power solutions for charging systems of electric cars, which require high isolation . Cheng further explains, "To protect electronic devices from damage resulting from unstable power supply, power solution design has advanced from the centralized power architecture (CPA) to isolated design." MINMAX ABF-04 products feature an I/O isolation of 3K VAC with reinforced insulation and other series with 4K VAC isolation also available. They come with reinforced insulation and guarantee stable output voltage, fully satisfying the requirements by charging systems of electric cars.
MINMAX makes full efforts toward the railway system market
Distinguished from other power supply vendors in Taiwan, MINMAX makes all-out efforts toward the railway market. It began to work with ITRI on the R&D of power solutions for railway systems ten years ago. Three years later, MINMAX was able to commercialize the research result and start mass production of DC-DC standard products for use in traction inverters, backup power systems, train operation monitoring systems and gate controllers for railway systems. MINMAX MIW03, MIW06 and MKW50 mainly target applications in train control systems.
Devices operating in harsh railway environment have to cope with challenging conditions and certified to the EN50155 railway standard. MINMAX's line of railway DC-DC power supply modules meet railway input voltage range and transient requirements. They have passed EN61373 vibration and shock tests as well as EN60068-2 cooling, dry and damp heat tests. They are certified to EN50121-3-2 EMC standard and other railway standards. Moreover, MINMAX railway power solutions additionally feature overload & short circuit protection, remote on/off control and output voltage trim.
With long-term devotion, MINMAX products have become the top choice for railway system operators. For example, CRRC Corporation Limited Locomotive Research Institute is an important customer of MINMAX. CRRC is not only one of the world's leading rail transport equipment providers but also China's largest.
Offering a complete portfolio comprising wide-ranging products, MINMAX operates a worldwide distribution network with offices in China, Japan, Korea, Europe, US and India, making it the best partner supplying power solutions for customers around the globe.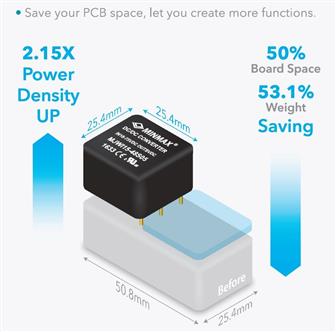 Higher power density translates to smaller footprint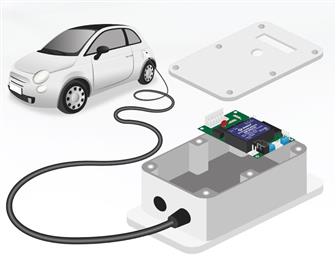 The ideal solution for smart cities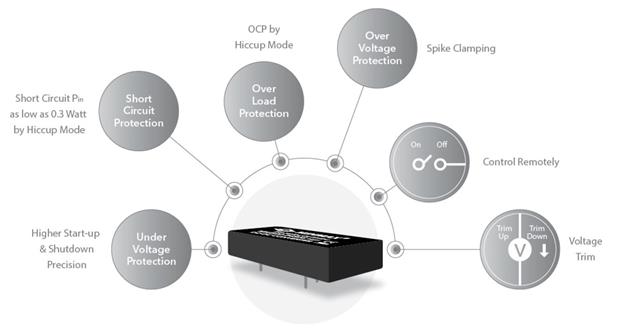 High-quality products with multiple protection mechanisms to guarantee safety
DIGITIMES' editorial team was not involved in the creation or production of this content. Companies looking to contribute commercial news or press releases are welcome to contact us.