The fifth generation (5G) mobile network communication and artificial intelligence (AI) technologies continue to grab the public's attention, and will do so into the next year and beyond. Particularly for 5G, the marketing hype is here. 3GPP has officially signed off on the first 5G draft specification in December 2017. This global standard, named Non-Standalone 5G New Radio specification (5G NR NSA), will form the basis of commercial 5G products and is an important step to bring standard-compliant trials to maket. This will enable early commercialization for industry collaborations aiming to accelerate 5G NR for commercial networks by 2019.
While it's been in development for some time, 5G networks are starting to become a technical reality in 2018, and will certainly be the words on everyone's lips. In 2018, there are two major events to showcase 5G applications. They are the Pyeongchang Winter Olympics in February and Multi-City Fixed Wireless Access (FWA) rollout in the second half. The primary focus for the completed 3GPP 5G NR NSA specification is enabling enhanced mobile broadband (eMBB) services, as well as establishing the foundation for the 5G NR design to support the future evolution. Indeed, FWA is gaining momentum in the industry for semiconductor chip makers, equipment vendors, mobile device manufacturers and residential applications. With 5G due to provide 10 to 100 times more capacity than 4G LTE, it has the potential to enable cost-efficient FWA solutions on a massive scale.
When people talk about 5G, they're actually talking about a collection of wireless communication technologies and use cases. So 5G is a simple, umbrella term for multiple technology advancements still under development. It is largely based on the emergence and promotion of various new wireless applications leveraging 3G, 4G LTE, Wi-Fi 802.11 series, LoRa, NB-IoT and a variety of air interfaces, protocols, and frequency bands. This is why 5G device test is becoming so critical in Electronics OEM/ODMs, especially in the product design and development process, such as design verification testing (DVT) phase. LitePoint hosted a series of technology forums across China and Taiwan in the search for innovative thinking on 5G testing technologies and offers complete test solutions. On April 17th and April 19th respectively in Taipei and Hsinchu, the forum titled "Unlocking 5G potential, the next generation of wireless networks brings new test challenges."
LitePoint helps customers to embrace and overcome test challenges
"By offering complete test solutions helping early rollout of 5G systems, at LitePoint we are ready to help our Asia customers by providing a smooth and fast transition to 5G mobile communication standards," said LitePoint President Brad Robbins at his opening session welcome speech. As the Asia region continues to contribute strong growth, he strongly delivers the message by attending the outreach events organized and run by LitePoint teams in Taipei.
Meanwhile, Richard Hsieh, VP of LitePoint talks about 5G technologies. 5G delivers the next generation of mainstream wireless networks. Smart devices enabled with AI and 5G technologies will dominate the trends in wireless design. The core value of LitePoint is wireless test solutions, and LitePoint systems are designed from the ground up for high-volume production. The product portfolio is used in development, high-volume manufacturing, providing customers with time-to-market, time-to-value and time-to-volume without sacrificing test quality.
He added, LitePoint test solutions range from wireless modules, to PCB-level calibration and verification, and extended to satisfy the needs of complete system level design, manufacturing and volume production. Taking Internet of Things (IoT) products as an example, the cost structure of IoT devices is very sensitive. Helping OEM/ODM customers to get the production cost down is one of the essential requirements from LitePoint test solutions.
Meanwhile, in the higher-end wireless product sectors such as millimeter wave (mmWave) frequency band systems, when dealing with the product test of Antenna in Package (AiP) chips, the new technical challenge is the Over-The- Air (OTA) testing methodology. Furthermore, the more RF modules added into 5G systems, the test solutions will take a different approach to solve the challenges. The engineering teams of LitePoint help OEM/ODM partners to do integration across supply chains and ecosystem partners to improve yield rates, shorten time-to-market, and deliver the high profit margin.
The value of key use cases relying on the complete testing of 5G technologies
Yuka Muto, LitePoint Product manager, presents her keynote speech titled "What does 5G mean to you?" In 2018, the 5G network made its worldwide debut at the Winter Olympics in Pyeongchang, South Korea. She highlights use cases of 5G with good user experience as follows, (1) High speed mobile internet connection with maximum speeds up to 100 times faster than 4G LTE. Demonstrated at the Olympics, 3.5 Gbps mobile data streaming is impressive. (2) 5G Virtual reality (or mixed reality) headsets bring amazing immersive experiences. (3) 5G combined withAI enables real-time translation conversations in seven languages for athletes and visitors. (4) 5G is a key to enable autonomous vehicles. (5) UIYAJI, a wind village above PyeongChang, demonstrated 5G applications in smart agricultural use cases for rural services leveraging FWA technology. The system can detect animals using dispersed embedded sensors. The devices such as radar and CCTV are used to detect pests such as wild pigs and take appropriate actions to reduce or prevent crop destruction. These examples showcase how farmers can use an automated system to help to prevent potential disasters or risks.
Some of the Pyeongchang demonstrations show that more work is needed to improve. Some examples of that were uneven internet speed and service quality with distance. Additionally, the drawbacks include miniaturization and power consumption of mmWave devices. Some users described the 5G tablets as heavy and felt quite hot when running. The VR headsets can't keep up with higher frame rates and display resolution, which can cause the user to experience dizziness and discomfort.
The second part of her speech aimed to introduce the 5G deployment cases and figure out how to test these 5G devices. The first one is enhanced Mobile Broadband (eMBB) usage. For Customer Premise Equipment (CPE), she reminds us that those devices need to provide carrier grade quality of service. The test and quality requirements are high.
The second deployment case is mobile wireless devices in eMBB networks. This is talking about 5G handsets and other client side devices. Mobile 5G is primarily planned for deployment in sub-6GHz bands initially, due to the unique challenges of mmWave radio communications. They require sophisticated, high-precision testing solutions to thoroughly validate device-level radio performance and ensure time-to-market for new 5G network rollouts. LitePoint presented information on mmWave OTA Test Chambers to evaluated antenna performance and perform verification for 5G millimeter wave devices.
The 3rd and 4th deployment cases are autonomous car and IoT devices. Both cases involved various wireless protocol and sensor technologies. For testing those devices, there are many reference designs to be verified in the system. It will count on versatile test solutions to play a more progressive role to meet the new challenges of testing in 5G era. Now, LitePoint offers its complete Test Solutions for wireless testing that meets the needs of industry tests.
LitePoint single box mmWave test solution fits DVT and production needs
Alex Hsieh, LitePoint Director of the Asia Application Engineering department, discussed specifics of the mmWave test solutions. The focus of his presentation is testing RF modules that will be integrated in 5G devices. In addition toexisting 3G/4G features, the coming 5G RF modules will include Sub-6GHz and mmWave bands. Taking Sub-6GHz bands as an example, there are at least 4 antennas required for supporting 4X4 MIMO features in mobile phones. For the mmWave bands, there will be at least two extra RF modules needed. The mixture of these antennas will raise the difficulty for the overall test. The engineering challenge is obviously becoming very tough.
In the PCB-level test, it will require both traditional conducted tests as well as OTA tests. Hsieh presented a test setup based on 4 PCBs as one standard test scenario. In the low frequency bands, he setup IQxstream-5G with 8 RF ports, with an option to expand to 16 RF ports to scale up the capacity. In the intermediate-frequency (IF) bands, LitePoint provides IQgig-IF to support the frequency range from 5 to 19GHz with switching options for RF port expansion.
For mmWave OTA testing, the test setup combines all the control signals of the IF and base band frequency and LO signals to an independent IF module. The OTA tests based on IQgig-5G and IQgig-IF measure both horizontal and vertical polarization signals in a single test configuration. LitePoint demonstrates the mmWave OTA Test Chambers for the requirement to test antenna arrays in the far-field. For small arrays, of the far-field can be as short as 6 to 8 centimeters for measuring antenna performance. This can enable the size of the chamber to be made smaller than the traditional anechoic chambers, which is easily installed in the lab or manufacturing environment.
LitePoint also provides an integrated, motorized positioner for rotating the test devices while conducting the OTA test. This will benefit to measure antenna design parameters and verify the design specification. When designing the OTA test chambers, LitePoint considered the different needs for engineering verification and mass production.
In the high frequency mmWave bands, the IQgig-5G provides test coverage for the 28 GHz to 39 GHz licensed bands. In the Sub-6GHz bands, the IQxstream-5G provides high-performance support for multi-antenna 5G designs. These test solutions enable full coverage to fit the test requirements of chipset vendors. Addressing these challenges requires appropriate test and measurement solutions for simulation, signal generation and signal analysis, to address all stages of the product lifecycle, from design to validation and all the way through to manufacturing.
Following TR38.810 testing methods, TRC presents its own design Flying CATR test chambers
Frank Tsai, President of Training Research Co. (TRC), gives his keynote for the dedicated design of Flying Compact Antenna Test Range (CATR) solutions. The design follows the 3GPP TR38.810 test method for mmWave OTA test. The OTA testing covers a large portion of the testing needed for 5G products. Testing of multi-antenna devices will further require a more advanced test method. In his demonstration, the frequency bands range from 24GHz to 120GHz. The 3D measurement is performed based on horizontal and vertical fine pitch movements. Tsai highlights that this solution has passed the TR38.810 test criteria. TRC has leveraged LitePoint's IQgig-5G to measure parameters and perform the tests.
TRC's Flying CATR solution provides test coverage including wafer level (Antenna On Chip), chip packaging, antenna module and system engineering verification including EVT/DVT test. The product addresses 5G, IEEE 802.11ad devices and LiDAR or radar used in autonomous vehicle systems. Tsai pointed out that the uncertainty of 5G directional antenna arrays increases the difficulty of test. In the high frequency band, the wavelength to be measured is getting shorter, and the phase shifting is also getting worse. This effect will increase interconnection issues when housing screws are tightened. For accommodating the 3D measurement criteria, TRC uses a robotic arm to assist the measurement to follow TR38.810 test method.
The mmWave spectrum has become more important. Several developments have been witnessed in the design and implementation of efficient and miniaturized antennas for mobile phones and CPE equipment. There is an increased demand for efficient RF circuits and antennas to support the rapid advancements in the advanced millimeter wave systems and applications. TRC's Flying CATR solution will help system vendors deal with the tough challenges of new test criteria.
5G FWA starting to provide commercial services, IQxstream-5G takes on the challenges of testing.
Weihua Tang, Field Application Engineering manager of LitePoint Shanghai, speaks about the development of upcoming 5G Fixed Wireless Access (FWA) services. The FWA services provides internet access to homes using 5G network technology with Gigabit rate data transmission, delivering a rich user experience. Two major benefits of 5G FWA are cost and performance. The mobile operators and technology vendors alike are expecting that 5G FWA could be used as a stepping stone to full 5G network deployments.
FWA services will utilize 5G network technology, such as MU-MIMO, beam-forming and mmWave spectrum to provide a considerable performance boost to wireless broadband services. It enables the establishment of a quick and cheap broadband service, even in areas that don't have readily-available access to fixed line home broadband. 5G FWA could reduce the initial cost of establishing last-mile connectivity compared to a physical fiber line approach.
5G FWA lower barriers to entry by reducing the CAPEX investments required, and can often prove more convenient to set up and offer as a competing service to fixed home broadband in cities or highly populated areas. More competition, of course, means improved wireless services for the end customers. New 5G devices are expected, including 5G mobile phones and so-called Customer Premise Equipment (CPE), Small Cell or wireless access point routers.
Meanwhile, RF measurement methods are very much top of mind with system makers and test solution providers tasked with developing next-generation test solutions tailored for 5G wireless systems. Most 5G devices will also be equipped with Wi-Fi or Bluetooth technologies as well. Test intensity for 5G end-products will likely vary depending on the type of product. For example, the test time to verify one 5G mobile phone could take 360 seconds to test 3/4/5G features, and an additional 30 seconds to test Wi-Fi/BT features. On the other hand, measuring CPE devices could spend most of the time for calibrating and verifying the Wi-Fi .
LitePoint's IQxstream-5G test solutions provide an important tool to test 5G phones in Sub-6GHz bands. In his slides, Tang demonstrated the configuration of IQxstream-5G with 8 RF ports to provide 200MHz bandwidth for the test, with an option to expand to 16 RF ports. It is ideally suited for massive volume test requirements of 5G mobile phones.
Speed up 802.11ax device test to win the competition
There are dozens of heated debates within the technology of IEEE 802.11ax vs 5G standards, and the two technologies will continue on their separate tracks at least for another generation. 802.11ax has the challenging goal of improving the average throughput in dense user environments, especially for high-density public environments such as trains, stadiums and airports.
Chris Chao, LitePoint Field Application Manager, talks the topics of 802.11ax testing. The key focus of his talking agenda covers the methods of OFDMA and MU-MIMO testing criteria. Like all emerging standards, 802.11ax standard increases design complexity and creates a number of new test challenges for the engineer. Some of those challenges arise when it comes to basic measurements from new test requirements. LitePoint's test solution is aiming to provide effective methods for lowering the testing barriers.
As an increasing number of Access Points (APs) is being deployed, the AP router test methods become critical. APs control data transmission between mobile devices with handling the synchronization of signals. One potential impairment in this communication is that an OFDMA Resource Unit (RU) leakage can affect the data transfer efficiency. Chao presented several test scenarios to simulate multiple users, RUs and MIMO data streams when testing APs. These examples also provide simulation tools to enable the Power Boost features in the 802.11ax specification.
Another key topic of his speech is LitePoint IQfact+. This is a turnkey software solution for customized testing of leading Wi-Fi chipsets, enabling rapid volume manufacturing with a minimum of engineering effort. Chao highlights Sequence Mode to simplify the test procedures and save time for product mass production.
Taiwan system manufacturers have accumulated experience to test 802.11ax devices for more than a year, Chao explained from his first-hand observation in the working in the field. With IQxel-MW test solutions, LitePoint has helped Taiwan vendors resolve technical issues, such as EVM measurements, RU combination settings, Power Control, and the recently-introduced trigger based Timing Control scenarios. This successful collaboration is creating a strong partnership to grow business. LitePoint test solutions will not only ensure engineers have the tools to test their 802.11ax devices, but also help enable the rapid deployment and industry-wide acceptance of these 802.11ax-based devices.
Reducing IoT testing barriers increasing the commercial use of NB-IoT
Technology vendors are understandably excited about the impending global rollout of NB-IoT/Cat-M1 wireless infrastructure. Charles Meng, Field Application Engineering manager of LitePoint Shanghai, speaks of the development of NB-IoT and Cat M1 technologies. More than 60% of IoT devices are installed using a LPWAN (Low Power Wide Area Network) wireless technology, which is a technology connecting low bandwidth, battery-powered devices with low bit rates over long ranges. Both NB-IoT and Cat M1 are two different standards have emerged under the 3GPP specification. China's policy directive is on the LTE Cat NB1 (NB-IoT) standard, that uses 180 kHz system bandwidth for both downlink and uplink.
On the other hand, the North America and Europe markets mostly are adopting LTE-M, using bandwidth of 1.08MHz for data transmitting and handling. Additionally, wireless technologies such as Sigfoxand LoRa are also getting more attention for industrial IoT products.
To meet these IoT device testing challenges and raise efficiency during production and function verification, LitePoint offers the IQxstream-M to test LTE Cat NB1/CatM1 as an optimized solution. The IQxstream-M has been granted both LTE Cat NB1and Cat M1 chipset vendors' testing approval. LitePoint test solutions will continue to maintain the leadership in wireless testing giving customer's unique perspective on the coming 5G and IEEE 802.11ax challenges.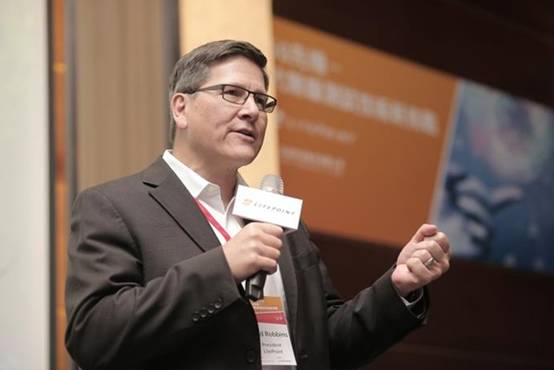 Brad Robbins, President of LitePoint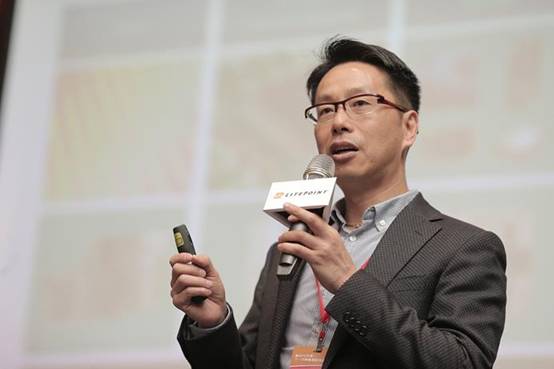 Richard Hsieh, Global Sales VP of LitePoint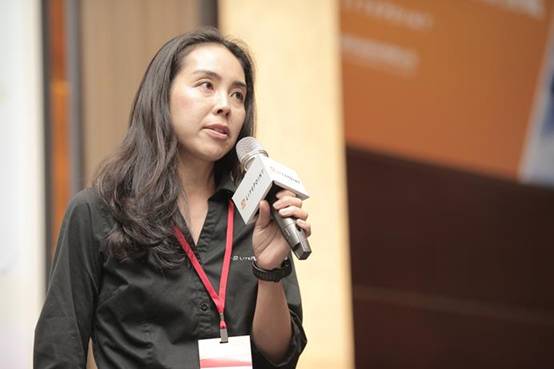 Yuka Muto, LitePoint Product Manager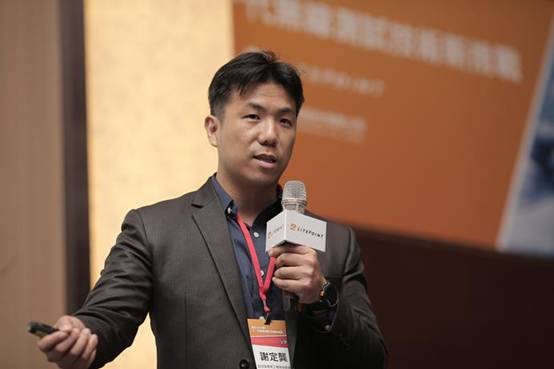 Alex Hsieh, LitePoint Director of the Asia Application Engineering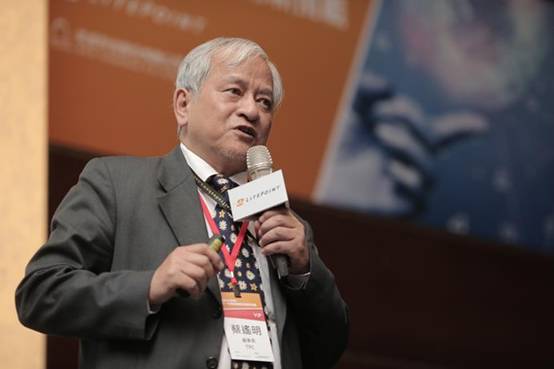 Frank Tsai, President of Training Research Co.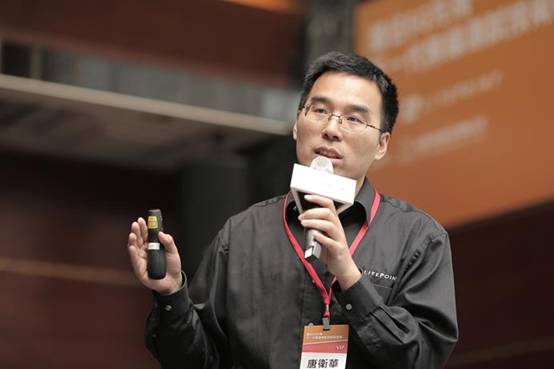 Weihua Tang, Field Application Engineering Manager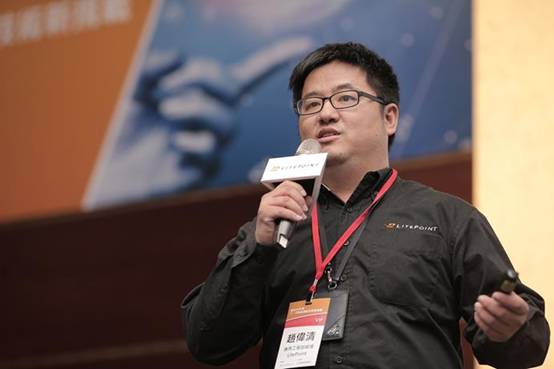 Chris Chao, Manager of Applications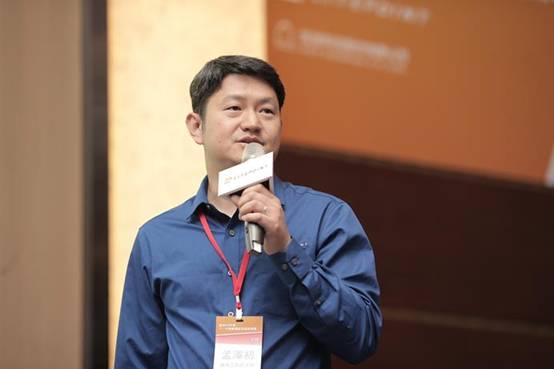 Charles Meng, Team Lead of Applications
DIGITIMES' editorial team was not involved in the creation or production of this content. Companies looking to contribute commercial news or press releases are welcome to contact us.