Trigence showcasing pure digital audio solutions at Computex 2017
Sponsored content
Trigence Semiconductor is a global leader that develops advanced digital audio technology. At Computex Taipei 2017, Trigence Semiconductor will be showcasing product applications of its "Pure Digital" Dnote audio solution. Pete Birch, Chief Executive Officer of Trigence Semiconductor, talked about the prospects of Dnote technology and product highlights during this exclusive interview.
Dnote is an entirely new leading-edge audio delivery system developed specifically for today's digital products. Pete further noted, "Dnote was originally developed in Japan, and relies on a combination of our unique driving technology with a multi-coil loudspeaker. This combination allows us to drive the loudspeaker using only digital signals, and unlike traditional Class A/B or Class D amplifiers, to implement the core technology on standard CMOS processes. With Dnote, the high resolution digital signals generated within the processing chains of today's consumer audio products, are carried faithfully direct to the loudspeaker electro-mechanics, and the multiple voice-coils of the speaker are then driven digitally. The result is a clear and precise audio output signal that typically consumes as little as one third of the power of legacy outputs."
Trigence will also debut some of the latest implementations of Digital Speaker Modules (DSMs) which integrate the complete audio subsystem directly with a loudspeaker to produce and entirely digital speaker component. DSM's significantly simply audio design in portable and handheld consumer devices. They consist of a multi-coil speaker or micro-speaker, sophisticated sensing technology, significant DSP processing capability, Dnote digital speaker driving circuitry, and the latest SoundWire audio interface. The sensing circuitry is used to monitor the behavior of the speaker electro-mechanics, permitting the DSP to use proprietary algorithms to compensate the typical physical limitations of the loudspeaker. The result is improved audio clarity, reduced active power consumption, and simplified system architecture and power-rail management. DSMs provide consumer OEMs, ODMs, and systems integrators with a viable product blueprint to quickly develop superior audio output solutions without the need for design complexity of legacy disaggregated architectures. The Soundwire interface supplants the need for the traditional I2C and I2S control and data interfaces, providing a bi-directional control and data link to the Soundwire master controllers now being deployed in bridge codecs, and system SoCs such as Intel microprocessors. "As with any new technology, we have had to form partnerships to enable the volume mass production of DSMs in high quality," Pete explained. "DSMs make use of a highly advanced packaging technology (SESUB, or Semiconductor Embedded SUBstrate) developed by TDK Corporation, and also rely on multi-coil voice-coils produced on specialized and fully automated winding equipment from Nittoku Engineering Group - the market leaders in micro-speaker coil winding machines."
In addition to DSMs, other Dnote-enabled products will be on display during Computex, including:
- Bluetooth / USB Input Wireless Speaker: high efficiency and low power consumption
- USB powered TV speaker systems and sound bars
- Full digital headphone and earphone products which realize clear high sound quality
Through dedicated and effective support efforts in Taiwan, Trigence is aiming for rapid deployment across multiple consumer product categories
With the growing market for portable devices, power consumption, miniaturization, and thermal dissipation are increasingly key concerns for product developers. Trigence's core Dnote technology features low voltage supply rails, active power consumption as low as 1/3 that of conventional solutions, and "Pure Digital" audio clarity which delivers true 24-bit digital signals direct to the loudspeaker without the degradation caused in other audio systems through the conversion between analog and digital circuits. The low transients inherent in the Dnote system ensure exceptional audio depth and clarity which are readily perceived particularly in close-ear applications such as headphones. Trigence vision is to replace the legacy audio technology in use today's consumer devices with Digital Speakers that combine a complete audio subsystem into a single, pre-certified, and digital component with the ability to significantly improve performance and simplify design over existing solutions.
Taiwan's electronics industry is a principal component in today's consumer electronics market. Taiwan offer the bridge between new, leading edge technologies, and the manufacturing infrastructure of China. As arguably the center of the world's PC industry Taiwan is of tremendous importance to us. The concept of Digital Speakers and DSMs was born out of collaboration with Intel. As such, the first market DSMs are being deployed into are the desktop and portable PC sectors. For that reason, Trigence established its first Taiwan office in 2016 with the intent of expanding our product research and development teams and building our sales and support infrastructure to be closer to the developers and decision-makers in Taiwan. Being co-located with many of the top decision makers means that Trigence is able to quickly and effectively support our customers' needs and to easily work with them on customizations and improvements to our products. Pete highlighted, "We see Taiwan as a base from which to rapidly deploy our technologies across a broad spectrum of consumer products."
IoT applications boosting integrated silicon solutions combining microphone and speaker for control and communicate purposes in the near future
In 2017, Trigence plans to take the initial implementations of Digital Speaker Modules into volume production. Beyond that we envisage a range of more highly integrated digital audio components that incorporate not only the loudspeaker and driving electronics, but possibly also the microphone circuitry. There is a clear trend for the traditional keyboard, button, and mouse input and control interfaces to diminish in future IoT devices. We expect Voice In, and Speech Out to become the predominant methods of control and communication in the IoT space. This means there will also be a requirement for the integration of microphone arrays and other low-power speech processing technologies with the speakers to create a range of standardized audio interface or audio I/O modules. We believe there is a place for this common functionality in all IoT products from toasters to automobiles. The goal of the company is to continually develop self-contained audio solutions and modules that can meet the communication needs of all IoT devices. Trigence anticipates Digital Speakers, DSMs, and AiMs (audio interface modules) will become the norm in all future consumer and IoT products.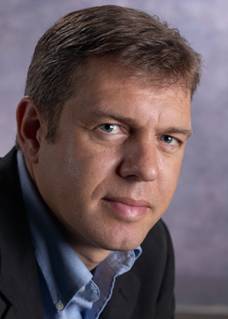 Pete Birch, Chief Executive Officer, has over 29 years in consumer semiconductors and he was CEO of Auvitek International, a global semiconductor company ultimately acquired by Zoran Corporation. Birch has also held executive positions with Genesis Microchip, VM Labs, Spatializer Audio Labs and GEC Plessey Semiconductors.
Request a Private Demonstration:
Trigence DSMs and "Pure Digital" audio solutions, along with our IC - Dnote DU1213, DN30x2 ICs will be on display during Computex 2017 at the Grand Hyatt Hotel (2, SongShou Road, Taipei, Taiwan) May 31 to June 2. To request a private meeting and demonstration, please contact contact@trigence.com.
About Trigence
Trigence Semiconductor, Inc. is a pioneering audio IC design and solution provider, offering revolutionary "pure digital" audio products for the consumer and IT markets. Founded in 2006 as a spin-off from Hosei University and headquartered in Tokyo, Japan, Trigence received its first investment in 2012 from Intel Capital based on the potential for its unique Dnote audio technology to transform the PC audio market. Other subsequent investors include INCJ (Innovation Network Corporation of Japan), NEG (Nittoku Engineering Group) and TDK Corporation. *Dnote is a trademark of Trigence Semiconductor in the United States and other countries.