Delta announced today it will showcase the latest Vivitek Qumi Series projectors for users who require a powerful yet portable pocket projector at COMPUTEX Taipei 2016. The Qumi Series features Qumi Q8, the world's smallest native 1080p projector, and Qumi Q3 Plus, a smart projector with AndroidTM OS and full-connectivity. Alongside the Qumi Series Delta will show the high-performance Vivitek DU7090Z WUXGA large venue laser projector and the new Vivitek DH759USTi interactive ultra-short throw 1080p projector with finger touch and pen interactivity, that fulfills the calibration requirements for educational and business applications.
Highlights of Vivitek products to be showcased at Delta's booth include:
Qumi Q8 - Connected 1080p LED Pocket Projector: The Qumi Q8 is the premium version in the Qumi Series of portable projectors introduced by Vivitek, a brand of Delta. As a connected native 1080p pocket projector suitable for entertainment, education and business applications, the Qumi Q8 features advanced display connectivity, a long-life energy-efficient LED engine,1,000 lumen LED brightness and 30,000:1 contrast for brilliant and sharp images. Additionally, the projector can display a large 120" Full High Definition image. The integrated Wi-Fi, as well as the media and document viewer enables the Qumi Q8 to wirelessly and conveniently display documents, photos, movies and other content without the need to connect to a PC. The ultra-compact and lightweight profile (188 x 112 x 42mm, 500g) also ensures the Qumi Q8 among the world's smallest native 1080p projector and LED Pocket projector.
Qumi Q3 Plus - Ultra-Portable LED Smart Projector with AndroidTM: The Qumi Q3 Plus is an ultra-portable smart projector with AndroidTM OS, full-connectivity, and a built-in 8,000mAh rechargeable battery for on-the-go projection. In addition to its 1.5GHz quad-core CPU running the AndroidTM v.4.42 OS, the Qumi Q3 Plus features native HD720p resolution, 500 lumen LED brightness, 5,000:1 contrast, and can project a large image up to 140" diagonally. Additional friendly features include Wi-Fi for wireless projection, Bluetooth for wireless device connectivity and an integrated media and document viewer for playback of movies, photos, documents and other content. The Qumi Q3 Plus is also able to display content directly from a microSD card, USB flash drive or from the onboard memory.
Vivitek DU7090Z - WUXGA Large Venue Laser Projector: For auditoriums, conference rooms and museums requiring a mid-sized LV projector, the Vivitek DU7090Z laser projector is an ideal choice for its long lasting light source and lamp-less mercury-free system. Offering DLPTM technology with BrilliantColorTM for a vibrant and rich picture quality, the WUXGA ready DU7090Z delivers a brightness of 6,000 ANSI lumens and a 15,000:1 contrast ratio for impressively vivid colors and sharp images. Built lamp-free and capable of delivering up to 20,000 hours of operational time, it provides low total cost of ownership and requires minimal maintenance, making it perfectly suited for heavy-duty 24/7 usage. With a very low 33db fan noise level, the new DU7090Z is among the world's quietest 6,000lm WUXGA laser projectors in its class.
Vivitek DH759USTi - Interactive Ultra-Short Throw 1080p Projector: For environments such as classrooms, training rooms or rooms with space limitations, Vivitek's new DH759USTi Interactive Projector ensures a picture perfect presentation, robust features and compatible with the latest collaborative innovations. With a native 1080p resolution, 3,500 ANSI lumens and a 10,000:1 contrast ratio, the DH759USTi delivers a large 88" to 110" image from close to the projection surface, convenient 10 point finger touch and IR pen interactivity, integrated 20W stereo audio speakers and a host of I/O connectivity options to keep the projector future proof.
Visitors are welcome to visit Delta's "Smart Green Building" booth at COMPUTEX Taipei 2016 from May 31st to June 4th to experience the latest additions to Vivitek growing line of innovative products. The booth location is No. L0118 on Level 4 of the Taipei World Trade Center Nangang Exhibition Hall.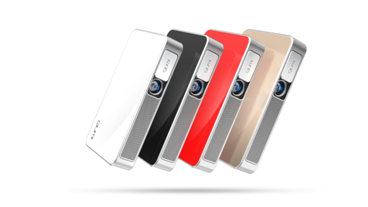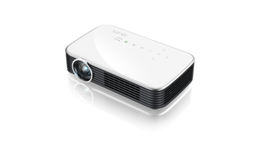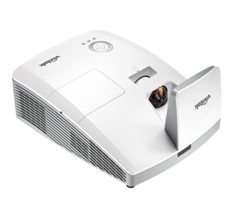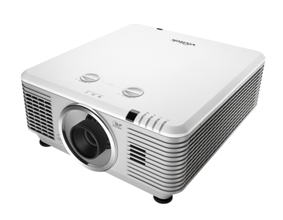 Vivatek product lineup at Computex