The opportunities, challenges and bright future of IoT
DIGITIMES Technology Forum (DTF) press release
Smart mobile devices have become increasingly popular and with software applications and hardware platforms falling into place, the Internet of Things (IoT) is expected to emerge as a major force for driving industry growth, which is "The next big thing" as depicted by Morris Chang, chairman of TSMC. Innovative IoT applications are expected to enable business opportunities around 50 billion connected devices.
Entering the IoT era, application areas will include home, factory and retail stores, with solutions being as varied as wearable devices, smart equipment, and even mobile cash counters, though most access will come through mobile connectivity. By 2020, the market scale will be up to 50 billion devices and the IoT application market value is expected to reach nearly US$2 trillion, according to Gartner.
In order to bring successful solutions to the market, partnering with each other should become a theme for finding common ground for the supply chain. And application services will play a crucial role in the development of the IoT market.
Digitimes held an IoT applications and connected devices technology forum during Computex 2015. This forum is based on various emerging technologies including low power, low heat dissipation, a small footprint and network connectivity. The talented keynote speakers from MediaTek, Walta Electronic, ROHM, HGST, ThroughTek, Macronix, Gmobi, Marvell and Silicon Labs were invited to present on the latest development trends covering IC components, sensors and solutions, with the innovative ideas presented enabling participants to get a better grasp of the most advanced related technologies and inspiring those who wish to enter the market for IoT applications and services.
Robert Wang, General Manager of the BYOC Business Unit at Acer, addressed the opportunities, challenges and the bright future of IoT. He also commented the complicated ecosystem and different viewpoints of global cloud computing, Internet of Things, big data integrated services and the challenges over the battle of the buzzwords.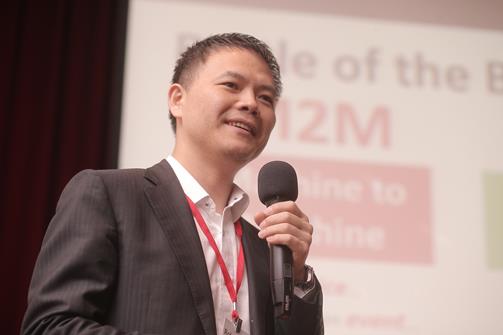 Robert Wang, General Manager, BYOC Business Unit, Acer
Make it big with something small
With an entrepreneurial spirit, MediaTek has grown quickly into a market leader.
This lecture covered MediaTek Labs' vision and a variety of services to help you quickly leverage MediaTek Labs' resources and wearable devices, and at the same time also create a win-win ecosystem together through Partnership (Partner Connect).
MediaTek Labs assist you to develop innovative hardware and software ranging from smart light bulbs to a next-generation fitness tracker and even to a smart watch. As a Labs member you'll be able to put your project in front of their business development team, who'll help you find the partners you need to get you on the road to success. They are here to help and guide you through the exciting possibilities offered by the next wave in developing wearables and IoT opportunities.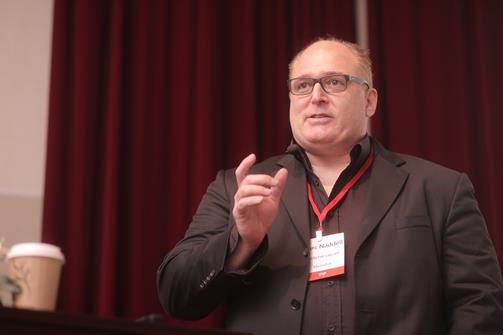 MediaTek Labs VP Marc Naddell
Secure and connected world with new S-GNSS solutions
Hua Tai (HED) serves the IoT market in mainland China, HED specialized in IC design and development & sales provides solutions. It is one of main suppliers of SIM card chips for telecom operators in china. The products are widely used in the mobile communications market in China and sold abroad in great quantities.
The lecture was a combination of IoT and the GNSS market, analyzing the mainland market and introducing HED of GNSS solutions and the unique industrial ecosystem. HED introduced the GNSS development platform with data encryption functionality, which can drive the China IoT market. With the IoT market development, the GNSS market is changing. Based on IoT technology and applications, the company has introduced its GNSS solution and its own style GNSS eco-system.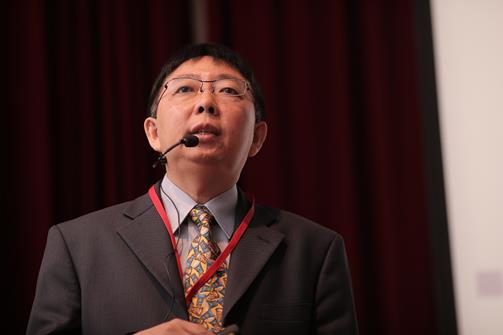 CEC Huada Electronic Design Co., Ltd. GNSS Business Division General Manager Simon Sun
Building IoT neural networks with ROHM sensor technologies
ROHM, together with Group Semiconductor Companies, offer a wide range of sensor products and solutions optimized for a variety of design and application needs, from ambient light, proximity, temperature, and hall sensors to optical sensors, combo mag-gyro sensors, accelerometers, UV sensors, and low-power MCUs.
ROHM strives to quickly provide the functionality to customer base widely spread among the consumer, automotive, and industrial sectors. In Asia, Rohm is the first party to become the promoter of the EnOcean alliance since October 2012.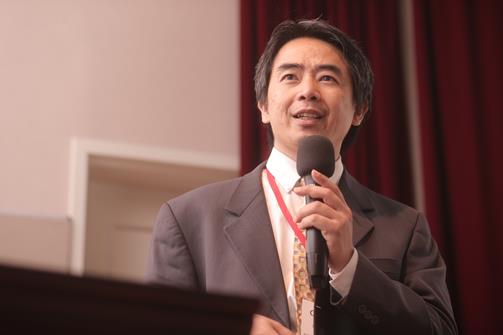 ROHM, Taiwan Design Center, Technical Division, Deputy General Manager, Chris Lin
Engineering IoT
The world is changing. Technology is transforming the world economy and society. The Internet of Things was born out of home computing, Internet browsing, smart phones advancements in networking infrastructure, software and semiconductors.
From one perspective, IoT is connectivity expanding into devices that traditionally haven't been connected. We see deployments in energy, health & fitness, transportation, factory automation, smart cities and infrastructure. These connections provide a large economic impact and increased comfort, convenience, security, health, savings, productivity. Consider the smartphone, it can do activity tracking, service location, even heart rate monitoring. In IoT, since there are many applications we must also consider configurability and scalability, while considering the level of integration required in the end node SoC. At the end nodes, it specifically addresses three key parameters - Energy efficiency, connectivity and integration.
For 2015, the prediction is that there will be a dramatic reduction in energy consumption and costs will further drive widespread deployment. Low-power wireless standards (ZigBee, Thread, Bluetooth Smart) will be widely deployed. Wi-Fi will be further optimized for low power. IoT SoCs are coming soon and will provide the optimal solution in end nodes.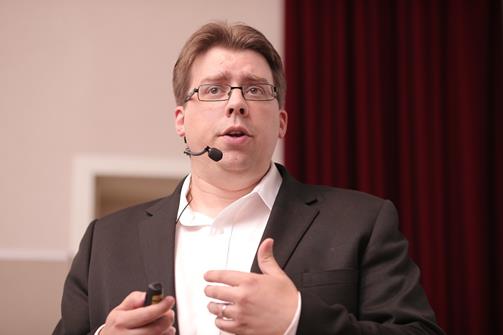 Silicon Labs Director, Field Marketing MCU and Wireless Products Matt Saunders
Introducing the Kalay platform: Professional solutions for M2M and IoT
ThroughTek, a leading IoT (Internet of Things) and M2M (Machine to Machine) total solution provider introduced the Kalay cloud service platform based on its unique market-leading connection technology. They provide customized IoT cloud solutions to both enterprises and consumers. With the Kalay platform, users can create seamless connections between devices both within and between multiple domains such as surveillance, building, home automation, home security and connected cars.
Kalay, which means "handshake" in the language of Taiwan's aboriginal people, is an innovative cloud-based platform for M2M/IoT industry operations. It consists of Kalay Cloud, Kalay Connect, and Kalay Application. Accordingly, ThroughTek currently offers enterprise and consumer solutions for various environments such as smart retail, smart building, health care, surveillance, wearable devices, home automation, and home security.
Kalay Cloud provides the best possible management of devices and services to enhance your relationship with your customers and ultimately increase revenues. Kalay Connect is a software agent that can turn any hub, gateway, set top box, DVD recorder, IP camera or even a TV into a controller for all connected devices. The Kalay Application provides cross platform apps that deliver a consistent user experience and rich features that can be easily customized to deliver brand messaging.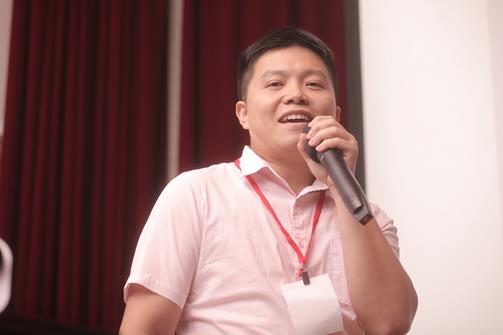 ThroughTek Co., Ltd. Product Management Department Director, Austin Du
Ultra low power flash memory solutions for IoT/wearable applications
Macronix MX25R serial NOR flash is a family of ultra low power/wide range Vcc memory products, suitable for use in a wide variety of IoT and other energy conscious applications, such as wearable devices, and mobile devices. The new MX25R product family features ultra low power consumption, 60% lower than that of traditional products, and a wide range of Vcc (1.65-3.6V, 1.65-2.0V and 2.3-3.6V), enabling extended battery life.
The loT/wearable trend is to deliver long battery life, small system size, security and a lower BOM cost. The Macronix MX25R serial NOR flash family provides solutions to target IoT/wearable applications, delivering ultra low power consumption, a wide range of Vcc, a small form factor, unique ID and secure OTP Area3. Macronix MX25R serial NOR flash from 512kb-64Mb is currently sampling, while ReRAM is a potential technology for ultra low power consumption memory.
Ultra low power flash memory solutions offer densities from 512Kb to 64Mb. It supports the standard serial NOR flash memory interface, providing ultra small product packages such as USON and WLCSP, and KGD (Known Good Die) products for SIP (System in Package) solution.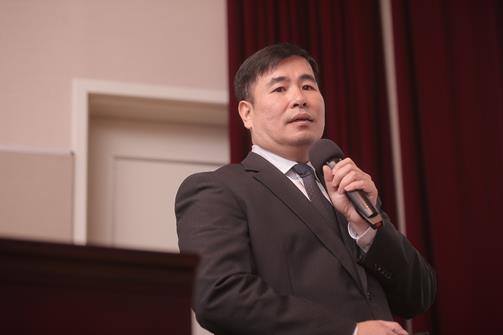 Macronix International Co, LTD. Deputy Director, Product Marketing, Donald Huang
Ride onto the massive wave of IoT products & services with GMobi
General Mobile Corporation (GMobi) is a global provider of mobile Internet services and products. Founded in 2011, the company has signed deals with over 60+ OEMs and supports more than 600 Android models across different chipset platforms with more than 50 million users worldwide.
The GMobi product Go2 Reach offers a full set of plug and play SDKs that enables you to reach your users. Reach Push Proactively deliver news, content, deals, and much more. Reach Analytics helps you find out the valuable business intelligences from your customers. Reach Offer enables app recommendation and cross-selling with ease.
GMobi through its B2C Apps, OEMs, payment and advertisements complete the circle of the ecosystem. Today GMobi manages 120 million devices in more than 100 countries; with push notification messaging totaling close to 1 billion per month; its new wearable/IoT user total 300,000/month; it new smart TV user total 50,000/month; and its new mobile phone/tablet users about 6 million/month.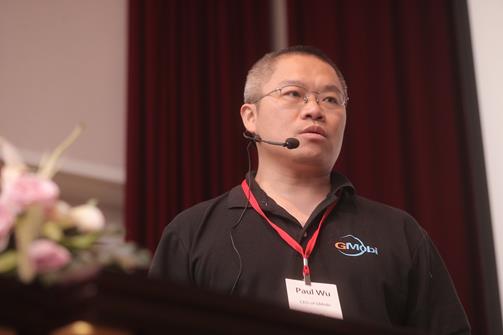 GMobi CEO Paul Wu
Embracing the IoT revolution
The Internet of Things (IoT) delivers on the promise of a world of connected devices and people. To help drive forward rich consumer experiences that orchestrate devices, the mobile companion apps and cloud services, a revolutionary new approach to system and IC design is needed. In this presentation, Wei-Ning Gan, Head of SEEDS Business Unit for Marvell, introduced groundbreaking technologies designed to help developers and manufacturers embrace the IoT revolution and solve critical design challenges. Gan shared how Marvell, in collaboration with partners, customers and developers, is enabling advanced services and applications that are bringing innovative IoT experiences to the masses.
Marvell, a leader in providing complete silicon solutions from mobile communications to storage, Internet of Things (IoT), cloud infrastructure, digital entertainment, in-home content delivery and Kinoma software enabling the "Smart Life."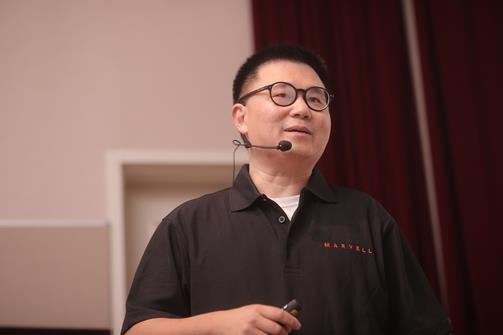 Marvell Semiconductor Inc. Head of SEEDS Business Unit, Wei-Ning Gan
Smart home entry strategies in the IoT era
The phrase "Internet of Things" has arisen to reflect the growing number of smart, connected products and highlight the new opportunities they can represent. It is no secret that Smart Home appliances now are very complex.
Today's competitive manufacturer knows that looking at individual features and functionality is no longer enough. You need to focus on monitoring service providers, as well as vertical integration solutions, for the mainstream. Focusing on Smart Home business models and application classification as a service provider is a must.
ADT is a key for the development of automation services. And the battle to be the Smart Home platform in the US is on. Samsung Wi-Fi for Smart Home wireless transmission technology is on the move. And let's not forget the Amazon Smart Home vertical layout and homekit reach a few high in video-sharing and automation. As a final note, Smart Home applications should expand together with service providers and service providers.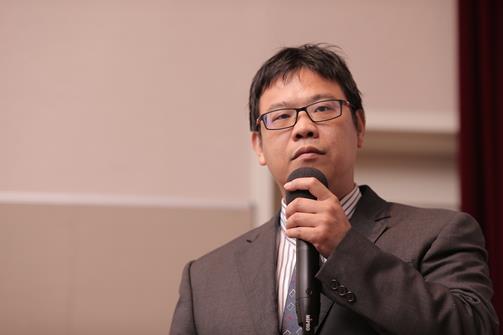 Digitimes Research Project Manager & Analyst Tom Lo