I-PEX wins patent infringement lawsuit against Starconn
Press release
The Intellectual Property Court of Taiwan on August 17, 2012, ruling on a case where DAI-ICHI SEIKO Co., LTD. (I-PEX) accused CHIEF LAND Electronic Co., LTD. (Starconn) of infringing I-PEX's patent, handed down the verdict at the first-instance court, stating that Starconn's infringement actions are proven true and therefore the company is required to pay I-PEX compensation for damages.
The court also ruled that the defendant Starconn is no longer allowed to produce, conduct offering for sale over, sell, use or import (for any of the purposes above) products that infringe I-PEX's patents by itself or by outsourcing or authorizing to others, while Starconn is also required to destroy products that have infringed I-PEX's patents, as well as material and equipment that helped Starconn in conducting patent infringement actions.
The coverage of the patent applies to a connector used in LED backlight panels of notebook PCs. The connector from I-PEX has already been officially appointed a standard connector for LED backlight panels by VESA's 16:9 Wide Notebook Panel Standard.
By pursuing the lawsuit, I-PEX aimed to demonstrate its aggressiveness in protecting intellectual property, as well as its determination in exercising its intellectual property rights.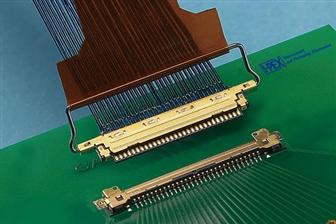 CABLINE-VS
DIGITIMES' editorial team was not involved in the creation or production of this content. Companies looking to contribute commercial news or press releases are welcome to contact us.