Taipei, June 4, 2012 - In its 32nd year and as Asia's largest computer exhibition, COMPUTEX TAIPEI 2012 is kicking off on June 5. The world-renowned ICT manufacturer MSI will be showcasing a comprehensive lineup of cutting-edge products in booth L0810 on the 4th floor of the TWTC Nangang Exhibition Hall. This year's lineup covers high-end mainboards for overclocking enthusiasts, graphics cards with innovative TransThermal thermal design, the COMPUTEX award-winning gaming laptop, the tablet-concept Slider S20 Ultrabook, the spectacular 27-inch multimedia All-in-One PC and power-efficient 2U 4-node servers. Visit MSI at COMPUTEX for hands-on experience of innovative, proprietary technologies!
According to MSI, the launch of Intel Z77 chipset, AMD/NVIDIA 28nm GPU and the highly-anticipated Windows 8 will undoubtedly drive the need for computer upgrade. MSI's Z77A-GD65 mainboard, the prestigious Tom's Hardware Approved Award winner, and its GT70 gaming laptop, the only double honoree of the Best Choice Award and Media's Choice Award, are absolutely the top choices for computer upgrade. MSI's unparalleled technical strengths as well as its stylish design have won international acclaim and numerous awards. Such glory will propel MSI's growth and MSI's products will eventually bring Taiwan's technological capabilities to world attention.
MSI Window 8-ready Mainboard Unlock OC Potential
MSI will debut brand new X79/Z77 MPower mainboards, which have passed three rigorous overclocking burn-in tests, bringing an all-new desktop computing experience to users. MSI will also display the AMD series mainboard A85XA-G65, which is the first to import the Hybrid Digital Power architecture, providing users with richer overclocking control options. With the upcoming of Microsoft's Windows 8 operating system, MSI will display a series of Windows 8 ready mainboards !
All new MPower series - Change the Game of Overclocking
MSI will pose all-new X79/Z77 MPower mainboards. The MPower mainboards implement the "OC Certified" and "OC-in-Warranty" which means they have passed rigorous tests for a safe overclocking guarantee. MPower mainboards have been put through a strenuous burn-in test with the CPU operating under high overclocked speed, and have been tested under hours of continuous stress-testing under water cooling, allowing the mainboard to maintain high stability under overclocking operations. By choosing MSI MPower mainboards, users can not only benefit from the performance upgrades brought by overclocking, but can also enjoy the high system stability provided by MSI mainboards with this industry-first testing process.
A85XA-G65 - the first MSI AMD mainboard equipped with Hybrid Digital Power
A85XA-G65 mainboard is another focus in the display, featuring new AMD Trinity APU. With the inclusion of Military Class III components, this is the first AMD chipset mainboard equipped with Hybrid Digital Power design that provides the highest quality and stability in MSI. This power infrastructure allows precise voltage adjustment options for overclocking, achieving better performance via power stability. The board also includes MSI's exclusive one second overclocking technology OC Genie II, allowing users to scale up system performance significantly.
Z77A-GD65 Mainboard Tom's Hardware Approved
Z77 Military Class III mainboards created by renowned mainboard manufacturer MSI use certified Military Class III components; including built-in double over-temperature protection by DrMOS II, allowing it to work safely even under extreme loads. It provides users with the best quality and highest stability. MSI's Z77 Military Class III mainboards' excellent overclocking abilities are unanimously praised by major media, especially at the Z77 six major brand mainboard testing performed by Tom's Hardware, where the Z77A-GD65 defeated all its competitors and displayed the best overclocking results, lowest idle power consumption and lowest temperatures. Tom's Hardware said about the ultimate performance: "MSI's Z77A-GD65 edges out the competition for maximum CPU clock". These results prove that the MSI Z77 Military Class III mainboards are the best choice for overclocking enthusiasts.
Innovative TransThermal Graphics Card: A Must-have for Enthusiast
MSI display the all new GTX 680 lightning features with exclusive Unlocked Digital Power architecture, and the HD 7870 Hawk with performance that rivals the flagship Lightning will also be on display. The Power Edition series with Triple Overvoltage and Enhanced Power design; furthermore features with Twin Frozr IV thermal design with Dust Removal technology and exclusive Propeller Blade technology; and the industry's first TransThermal design allows additional fans to be added as necessary. Software aspect, Futuremark®, the world leader in performance benchmarking software and MSI will display world's first look at 3DMark for Windows 8 featuring DirectX 11.1 effects with GTX 680 Lightning!
R7770 Dual-Fan Graphic Cards Double Cooling Performance
MSI shows new R7770 series graphics cards, featuring Radeon HD 7700 GPU based on AMD's latest 28nm process with support for PCI Express Gen3. R7700 graphics card supports core voltage adjustment, and core frequency can be overclocked by up to 32.4% by using MSI's exclusive Afterburner graphics card overclocking utility! MSI's R7700 series graphics cards also feature a customized dual-fan thermal design that effectively reduces the GPU operating temperature and ensures stable performance. Integrated support for 3D video, high-quality DisplayPort 1.2 and HDMI 1.4a outputs, along with AMD's exclusive Eyefinity multiple display output technologies make these the perfect choice for enthusiasts.
World's First exposure GTX 680 Lightning and 3DMark for Windows 8
MSI is putting new R7970/N680GTX Lightning and R7870 Hawk on display. The Unlocked Digital Power architecture's Unlocked BIOS, digital PWM chip, exclusive GPU Reactor and improved power supply design greatly increases overclocking potential.
All New Twin Frozr IV and TransThermal Cooling
The Power Edition graphics cards on display supports MSI's exclusive Triple Overvoltage function and improved power supply for increased overclocking potential. On the cooling front, Twin Frozr IV and TransThermal both incorporate the exclusive Dust Removal technology. The fans automatically run in reverse every time the system starts up to remove any dust build-up and maintain optimal cooling performance.
The R7850/N670GTX Power Edition cards are equipped with the Twin Frozr IV thermal design including Propeller Blade technology, dual temperature-controlled fans and SuperPipe technology for the best balance between temperature and noise. As for the R7770/ R7750 Power Edition, the innovative TransThermal design allows additional fans to be added as necessary. Apart from supporting Propeller Blade and Dust Removal as well, the single fan module can be upgraded to dual-fan "Double Airflow Mode" for increased air flow and better GPU cooling. Two fans can also be mounted side-by-side in "Dual Fan Mode" to increase the cooling coverage and reduce component temperatures.
The Ultimate Gaming Laptops, Ultrabook, Take COMPUTEX 2012 by storm
MSI Notebook has continued to introduce innovative technologies, breaking a number of world records in the process as it has developed its own brand name. This time, MSI will be rolling out its latest generation of G Series gaming laptops, including the GT60, GT70, GE60, and GE70. Especially GT70 the biggest winner in COMPUTEX 2012. GT60/70 and GE60/70 feature the third gen Intel Core i7 quad core processor and top-of-the-line NVIDIA discrete graphics card. Undoubtedly, this series is specifically design for gamer's satisfaction along with unprecedented peripherals.
A Perfect Choice MSI showcases Ultrabook Slider S20
MSI is introducing its new generation Ultra laptop Series, which is comprised of the slender and robust 11.6-inch Ultrabook MSI Slider S20, popular with the techy crowds. The MSI Slider S20 weighs in at a mere 1.3 kilos and is less than 2 centimeters thin. If you're looking for a "light, slim, and aesthetically "pleasing laptop, these fit the bill nicely.
GT70 the only double honoree in COMPUTEX; GT60 the Ultimate Gaming Laptop
MSI is rolling out the GT60, GT70, GE60, and GE70, its latest generation of gaming notebook computers at COMPUTEX 2012. They feature the third gen Intel Core i7 quad core processor and top-of-the-line NVIDIA discrete graphics card. What's more, gamers won't believe how smoothly 3D games play on these laptops which also come with professional sound technology, keyboards designed specifically with gamers in mind, and accelerated Internet connecting technology. These laptops echo the slogan perfectly "Top Player, Top Choice!"
New Gen. Powerful Gaming Laptop: GE60 & GE70
GE60 and GE70 are the most powerful and boast the best display performance of any gaming laptops in history. MSI has once again stolen the world spotlight with its latest and greatest-the GE60 and GE70. Under the hood, they feature Intel's newest quad core processors and NVIDIA's top-of-the-line GT650M discrete graphics card which boasts 3GB GDDR5 of display memory to give it the most advanced hardware in the cosmos. These machines give serious gamers around the world powerful processors and displays and an awesome light and sound show to give you the edge when you take on the bad guys.
AE Series: MSI's All-New Multimedia Aesthetically Pleasing Large-Screen AIO Is Born!
MSI is set to debut the all-new models of its AE All-in-One series at COMPUTEX 2012: the Wind Top AE2712 series. MSI has introduced industry-leading LED panels and the new ID design with integrated screen and CPU unit on these new models in the AE series, which enable users to enjoy more free space on their desks. The unique energy-efficient technology uses 30% less power than conventional CCFL panels.
Businesses adopt these models will enjoy substantial savings in electricity all while realizing the goal of green computers. In terms of performance, the brand new MSI AE series is equipped with Intel's third-generation Intel Core processors (Ivy Bridge platform). This new platform offers breakthrough performance for multi-task computing.
The Wind Top AE2712: A Trendy Large Screen
Wind Top AE2712, MSI's first 27" large-screen AIO model, equipped with Intel's third-generation Core processor. The 27" panel with 1920x1080 Full HD and LED back light and support of up to 10 simultaneous touch points. Military Class II compliance makes the unit more durable and stable. Borderless flat screen with aesthetically pleasing design makes it a fashionable decoration at home.
Optional NVIDIA GeForce GT650M discrete graphics card supports for NVIDIA Optimus technology. Built-in USB 3.0 and Super Charger rapid charging technology make the unit a high speed computer. With HDMI input and output supported, AE2712 can be simply used as an LCD display as pleased. This unit also supports THX TruStudio Pro surround sound technology will certainly bring you amazing audio performance.
MSI debuts light & Low carbon emission server
MSI is committed to protecting globe environment through its "Connect Us, Connect Green" initiative by providing customers with low carbon emission, low power consumption Server & Network Security product series. In such cloud computing and ECO times, it is crucial to have the know-how of integrating latest technology. It is undoubtedly the ultimate goal of all server manufacturers to achieve integration in one product of minimum space, maximum storage, most speedy computing efficiency and least power consumption.
MSI poses MS-S035 that comes with Intel latest Sandy Bridge-EN CPU, integrating 4 systems into a 2U box with a total voltage of 750W only. With Intel's latest chipsets ready, MSI shall respond in a series latest server.
MSI COMPUTEX TAIPEI 2012 Online Exhibition
http://mktg.msi.com/computex/2012/index.html
COMPUTEX Information:
Date: June 5 (Tue) to June 9 (Sat), 2012
Location: Nangang Hall 4F
Booth No: L0810
Booth phone: +886-2-27879316
Press Contact:
Gill Wang / 02-3234-5599 #1547 / +886-919-283-763
About MSI
Since its founding in 1986, MSI has been motivated by customer satisfaction. With its leading R&D staff, an annual production capability has reached a record high of tens of millions in mainboards and graphics cards and has accumulated sales in over 120 countries. With the brand slogan of "Innovation with Style," MSI spares no effort in the pursuit of excellent quality, user-friendly design and exquisite fashion products. MSI's core values "Innovation" and "Style" have made it the leading brand beyond customer expectations.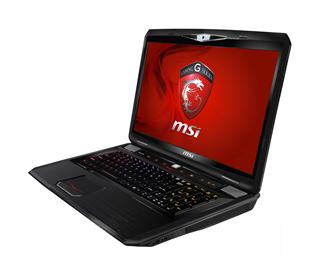 GT70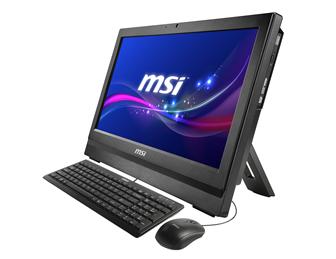 AP2011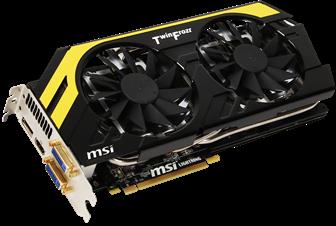 N680GTX Lightning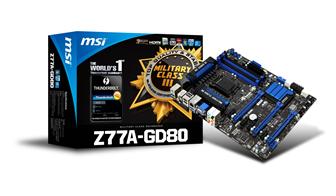 Z77A-GD80