KINGMAX leads the way with the mega-capacity 64GB microSDXC and showcases exclusive nano thermal dissipation technology at COMPUTEX 2011
Press release
Taipei 2011 - KINGMAX, a world-renowned memory manufacturer who has been in vigorous pursuit of innovation and quality, will proudly feature various world's first in COMPUTEX 2011 (May 31 to June 4). Nano Gaming Ram, a 8GB dual-channel DDR3 2400MHz overclocking module with nano thermal dissipation technology, is by far the fastest, largest-capacity module and the one and only without heat-sink. Nano Gaming Ram series adopt nano thermal dissipation technology to replace the traditional heat-sink; thus making modules lighter and more eco-friendly. Lab tests indicate this ground-breaking design effective in increasing cooling efficiency by 10% during overclocking.
KINGMAX not only dedicates itself to developing quality DRAM products, it also strives to launch memory cards with larger capacity and faster speed that surpass the common specifications. KINGMAX takes the lead in introducing world's largest capacity. Whether its mega capacity could store mass high-resolution or video clips, photos, mp3 files, mobile games or multimedia downloads; which makes entertainment on-the-go possible. What more impressive about this card is that with adapter it can be used as SD card or USB fash drives; definitely a product with versatility. Class 6 high speed transfer will undeniably fulfill end-users' expectations for products with ultimate capacity and speed.
The 2011 COMPUTEX Taipei starts from 5/31-6/4. KINGMAX cordially welcomes participants to visit booth I618 in Nankang Exhibition Centre to learn more about KINGMAX's innovative technology including USB3.0 flash drives and external hard-drives, SSD Series (with SATA II , SATAIII and mSATA SSD interface), 64GB SDXC Class 10 memory card and many more. It will be a mesmerizing experience as KINGMAX's diverse product line brings infinite surprise.
About KINGMAX
KINGMAX Group is the world's first RAM/memory card module manufacturer that features vertical industrial integration capabilities and solid R&D capability and innovative cutting-edge patented technology. Upholding "Quality comes from perfection in technology", KINGMAX insists on and endeavors for continual innovation. Its faith in its unique products ensures they continue to take the world by storm. In addition, all KINGMAX products undergo rigorous testing before delivery to ensure the best quality. Lifetime warranty services are also provided so you can set your mind at rest when buying the products. For more information, visit the official website of KINGMAX: http://www.kingmax.com/

KINGMAX DDR3-2400MHz 8GB Nano Gaming Ram
Photo: Company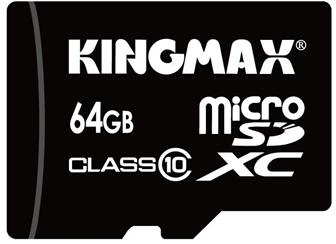 KINGMAX 64GB micro SD card
Photo: Company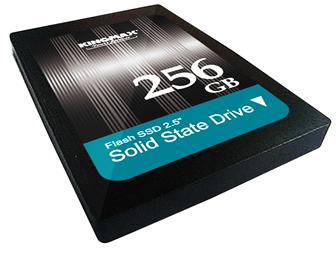 KINGMAX 256GB SSD
Photo: Company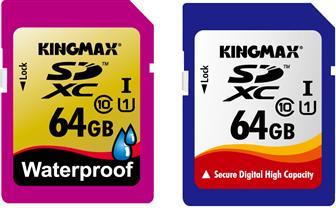 KINGMAX 64GB SD card
Photo: Company