Taiwan market: Nokia launches 5800 XpressMusic handset
Daniel Shen, Taipei; Steve Shen, DIGITIMES
Nokia on November 25 launched its first touch panel 5800 XpressMusic handsets in the Taiwan market with a suggested retail price of NT$14,900 (US$446).
In addition to continuing to launch new music handsets in the Taiwan market, Nokia also plans to launch Nokia Music Store, Comes with Music, and Chinese-version Ovi services in Taiwan in 2009, according to market sources.
With its pricing and function rich specifications, the 5800 XpressMusic handset is competitive in the high-end market, according to market watchers.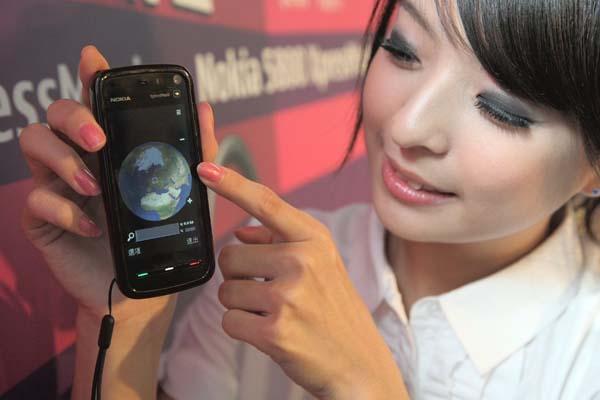 Nokia's 5800 XpressMusic handset
Photo: CJ Liu, Digitimes, November 2008