This year at the International Supercomputing Conference, Nvidia has introduced the new Tesla 10-series computing solutions. Binary compatible and supporting the industry standard language of C, the new products enable developers to solve computational challenges in a common and familiar development environment that scales effortlessly from one generation to the next with no re-coding required, according to the company.
The new Tesla product family includes the Tesla S1070 1U computing system and the Tesla C1060 computing processor and delivers up to four Teraflops per 1U system, support for IEEE 754 arithmetic, 16GB of memory per 1U system and a more efficient computing environment.
When combined with the Cuda C-language development software for parallel computing, the new Tesla products extend the reach of GPUs to any computationally intensive applications requiring double precision accuracy. To date, over 70 million Cuda enabled GPUs have been sold into the market and over 60,000 downloads of the C-compiler have been recorded through the community web site, according to Nvidia.
The Tesla S1070 1U computing system and Tesla C1060 computing processor board will be available for purchase for US$7999 and US$1699 respectively. These products are sampling today and will ship in August 2008.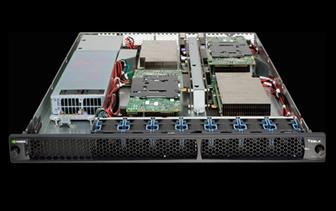 Nvidia Tesla S1070 1U computing system
Photo: Company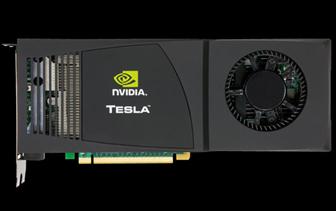 Nvidia Tesla C1060 computing processor
Photo: Company