Panasonic will launch the HDC-HS9, its thinnest Full-HD camcorder, in the Taiwan market in late April or early May at a recommended retail price of NT$45,900 (US$1,507), according to Panasonic Taiwan.
The HDC-HS9 is equipped with a 60GB hard disk drive capable of storing up to 23 hours of video and allows for additional storage on Secure Digital cards, Panasonic Taiwan noted.
Camcorder sales volumes in Taiwan will reach 90,000-100,00 units this year, and Panasonic expects the launch of HDC-HS9 and other Full-HD models to help increase its market share to 20%. According to local retail channels, Sony currently accounts for 60% of camcorders sold in Taiwan, with the remaining 40% shared between JVC, Panasonic, Hitachi, Canon and Samsung.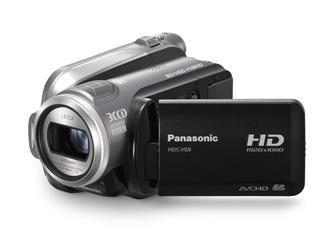 Panasonic HDC-HS9, the company's thinnest Full-HD camcorder
Photo: Company