Asustek Computer, Elitegroup Computer Systems (ECS), Micro-Star International (MSI) and Gigabyte United have all recently released graphics cards based on Nvidia's new GeForce 9600 GT GPU.
Asustek has focused on performance with the EN9600GT TOP/HTDI/512M and EN9600GT/HTDI/512M. Both cards are available with the company's Glaciator Fansink and integrated SmartDoctor technology for easy, stable overclocking, according to the company.
ECS's N9600GT-512MX-P includes an Arctic Cooling Accelero S2 cooling solution to bring users a noiseless gaming environment. The dual heat-pipe, fanless cooling solution delivers a 20% cooling improvement reference boards, claimed ECS.
With the N9600GT MSI introduced its Seaweed-blade Fan and BatMobile thermal shielding. The Seaweed-blade Fan applies hydromechanics to produce airflow and high pressure resulting in less noise and lower temperatures. Meanwhile, the BatMobile thermal shielding extends the hood of the cooling solution close to the bracket to decrease turbulence and help keep air friction low, according to MSI.
Gigabyte United has stuck close to reference design with its GV-NX96T512H-B making it suitable for those looking to buy a non-frills card.
Asustek's GeForce 9600 GT graphics card specifications

Model

EN9600GT TOP/HTDI/512M

EN9600GT/HTDI/512M

GPU

GeForce 9600 GT

Video Memory

512M GDDR3

Engine Clock

720MHz

650MHz

Shader Clock

1800MHz

1625MHz

Memory Clock

2GHz

1.8GHz

Memory Interface

256-bit

DVI Max. Resolution

2560×1600

Bus Standard

PCI Express 2.0

DVI Output

Two DVI-I

HDCP compliant

YES

HDMI Output

YES, via DVI to HDMI adaptor

D-Sub Output

YES, via DVI to D-Sub adaptor

HDTV Output

YES, via HDTV Out cable

TV Output

YES, via S-Video to Composite
Source: Company, compiled by Digitimes, February 2008
ECS N9600GT-512MX-P graphics card specifications

Item

Detail

GPU

GeForce 9600 GT

Video memory

512MB GDDR3

Memory interface

256-bit

Core frequency

680MHz

Memory frequency

1850MHz
Source: Company, compiled by Digitimes, February 2008
MSI N9600GT graphics card specifications

Item

Detail

Graphics Bus Technology

PCI Express 2.0

Memory Amount

1GB

Memory Interface

256-bit

Core Clock

650MHz

Shader Clock

1625MHz

Memory Clock

1800MHz

Memory Bandwidth

57.6GB/sec

Texture Fill Rate

20.8 billion pixels/sec

RAMDACs

400MHz
Source: Company, compiled by Digitimes, February 2008
Gigabyte GV-NX96T512H-B graphics card specifications

Item

Detail

Chipset

Nvidia GeForce 9600 GT

Memory

512MB

Memory Bus

256-bit

Memory Type

GDDR3

Card dimension

ATX

Bus Type

PCI Express

Bus Speed

x16

D-SUB

Yes (By Adapter)

TV-OUT

Yes

DVI Port

Yes (DVI-I)

VIVO

No

Multi View

Yes
Source: Company, compiled by Digitimes, February 2008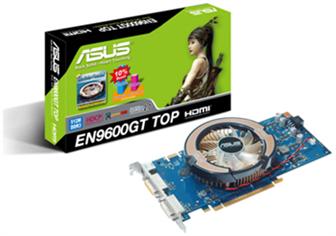 Asustek EN9600GT TOP/HTDI/512M graphics card
Photo: Company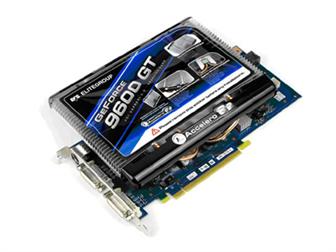 ECS N9600GT-512MX-P graphics card
Photo: Company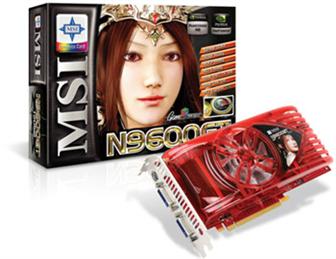 MSI N9600GT graphics card
Photo: Company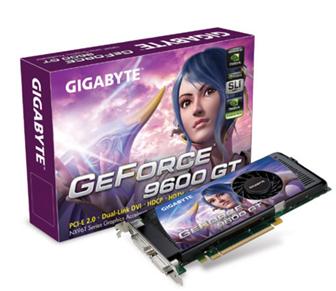 Gigabyte GV-NX96T512H-B graphics card
Photo: Company