Cooler Master has announced the Cosmos ESA chassis, an updated version of its Cosmos chassis supporting Nvidia's Enthusiast System Architecture (ESA). ESA certified power supply units and water cooling units will be available from Cooler Master soon, the company added.
The Cosmos ESA includes the same features and performance as the earlier Cosmos chassis, but has an additional thermal control board that includes four separate sensors for monitoring and adjusting fan speeds, while system information can be displayed through a software control panel provided by Nvidia. Upcoming Cooler Master ESA power supply units will allow users to monitor temperatures, currents, and voltages, while Cooler Master ESA water cooling units will allow users to monitor and control pumps, fans, water temperatures and flow rates, said Cooler Master.
The Cosmos ESA is available worldwide with price of US$229.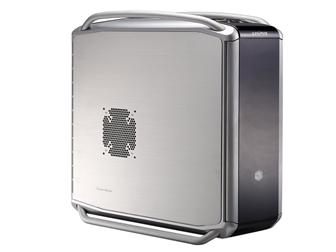 Cooler Master Cosmos ESA chassis with an additional thermal control board
Photo: Company