Thermaltake Technology recently released its new M9 series chassis.
The M9 chassis features a glossy finished, metal meshed styling. The metal meshed front panel allows ventilation flow through the entire body of the chassis with the help of two 12cm fans and air guide, according to the company. In addition, there are side windowed versions that allow up to four 12cm fans to be installed for better ventilation, stated Thermaltake.
The internal HDD cage of the chassis can move freely and be installed anywhere from top to bottom as the user wishes for better organization of key components. The all round tool-free design reduces installation, according to Thermaltake.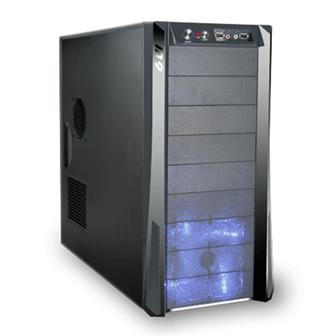 Thermaltake M9 chassis
Photo: Company