LG Electronics (LGE) recently announced its first 32-inch PDP (plasma display panel) TV, the 32PC5RV, which is to be launched in Brazil this month. The new TV will also be released in 27 nations worldwide by November, including countries in Central/South and North America, Europe, CIS region, North and Southwest Asia and the Middle East.
The retail price of the 32-inch PDP TV will range from US$1,000 to US$1,100, depending on the market, noted the company.
This small PDP TV is an affordable solution for buyers in the small size range market where LCD TVs are dominant, said LGE.
The 32-inch wide flat panel TV is the fastest growing segment in the industry, as the large-size market is becoming saturated. According to DisplaySearch, demand for 32-inch LCD TVs has grown to 24.9 million units in 2007, and is expected to increase to 33.4 million units in 2008.
As part of its strategy to drive technology forward and keep costs competitive, LG recently separated its PDP and LCD divisions.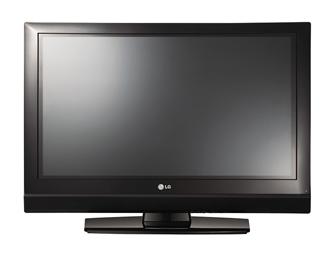 LGE's latest 32-inch PDP TV
Photo: Company