IDF Taiwan: Siano showcases mobile digital TV chips
Joseph Tsai, DIGITIMES, Taipei
Israel-based MDTV (mobile digital TV) chip designer Siano Mobile Silicon showcased several products based on its MDTV chips and the company also revealed its future strategy at the recent IDF (Intel developer forum) Taiwan 2007.
With Intel starting to push into the MID (mobile Internet device) market with its Menlow platform, Siano indicated it will be a solution provider in Intel's ultra-mobile segment. Siano provides solutions with the lowest power consumption among all other solution providers, according to Dror Meiri, director of Siano business development, marketing and sales.
With each region in the world adopting different formats for their respective MDTV markets, Siano has integrated multiple formats into a single-chip solution to enable the production of devices capable of being used worldwide. Siano's SMS1010 receiver was chosen for Intel's Menlow platform since it is the industry's only low-cost, ultra-low power, quad-bank, multi-standard receiver chip in mass production, according to the company.
Dr David Chang, director of Siano's business development in Taiwan pointed out that power consumption has always been a problem for ultra-mobile devices. However, Gigabyte Communication's T600 handset, which adopts a chip from Siano, is capable of running three hours while watching TV programs. Chang added that products based on Intel's next-generation Moorestown platform will be able to last ten hours.
In addition to low-power consumption, Siano has also developed a ceramic antenna which has the shape and size of a chip (10×15×1mm) but the performance of a standard antenna. Thus it eliminates the need for an external antenna while minimizing the size of the product, noted Chang.
The company currently has many different partners worldwide including Intel and Marvell. ODM partners include Taiwan-based Gigabyte and China-based ZTE whose handsets are used by Italy-based Telecom Italia Mobile and Germany-based Terratec. The company also welcomes cooperation with more other ODMs, Chang added.
According to Meiri, MDTV is a fast growing market. He predicts that MIDs and notebooks with built-in MDTV capabilities will account for 50% of total shipments in two years, while for handsets they will account for 15% by 2010.
In addition to built-in chips for MIDs and handsets, the company also develops MDTV products for external interfaces such as USB an SDIO.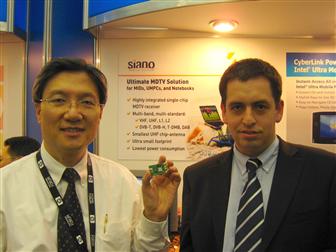 Dr David Chang and Dror Meiri, Siano
Photo: Joseph Tsai, Digitimes, October 2007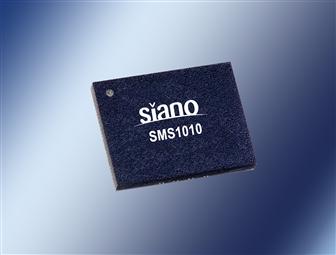 Siano SMS1010 receiver chip
Photo: Company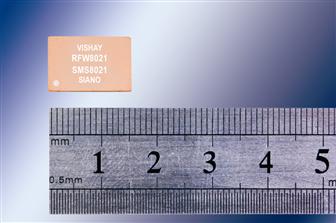 Siano's ceramic antenna SMS8021
Photo: Company