Sony will begin selling its 11-inch OLED TV on December 1, according to the company's Japanese press release. This will be the world's first OLED TV, Sony claimed.
The latest OLED TV (XEL-1), which weighs two kilograms and is about 3mm thin, features a resolution of 940×540 and contrast ratio of 1,000,000:1, stated Sony. The company will offer the 11-inch TV at 200,000 yen (US$1,737).
The XEL-1 will be exhibited at the Sony exhibition booth at Ceatec Japan 2007 starting from October 2.
OLED technology enjoys several advantages over LCD technology. OLED is self-luminous, which means there is no need for backlighting. The technology also has excellent color reproduction, fast response time and consumes low power, said Sony.
Sony first demonstrated its 11-inch TVs incorporating OLED technology at CES 2007 in Las Vegas (January 8-11).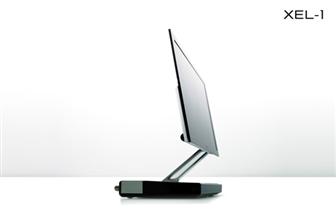 Sony 11-inch OLED TV
Photo: Company

The front, back and side images of XEL-1
Photo: Company