TUL (PowerColor) and GeCube have announced the availability of mainstream and value DirectX 10 graphics cards, the ATI Radeon HD 2600 and HD 2400 series. Each offer DirectX 10 support, high-definition (HD) 1080p, Universal Video Decode (UVD), and HDMI with surround sound.
PowerColor's HD 2600 will be introduced in several models: HD2600 XT GDDR4, HD2600 XT GDDR3, HD2600 PRO 512MB and HD2600 PRO 256MB, while the PowerColor HD2400 will be introduced in: HD2400 XT GDDR3 with HDMI dongle, HD2400 XT, HD2400 PRO Passive Edition, and HD 2400 PRO DDR2. The HD 2400 PRO DDR2 will be available in both PCI Express and AGP versions.
The products are scheduled for availability beginning in July.
GeCube will bring out the HD 2600 in HD2600XT and HD2600PRO versions with GDDR4, GDDR3 and DDR2 high-speed memory models with 256MB or 512MB options, while the HD2400 will come as a DDR 256MB model.
PowerColor ATI Radeon HD 2600 series

Model number

HD 2600 XT 256MB GDDR4

HD 2600 XT 256MB GDDR3

HD 2600 PRO 512MB DDR2

HD 2600 PRO 256MB DDR2

Core speed

800MHz

800MHz

600MHz

600MHz

Memory speed

1100MHz

700MHz

400MHz

400MHz

Memory size

256MB

256MB

512MB

256MB

Memory controller

128-bit

128-bit

128-bit

128-bit

Memory type

GDDR4

GDDR3

DDR2

DDR2

VIVO

YES

-

-

-
Sources: Company, compiled by Digitimes, June 2007
PowerColor ATI Radeon HD 2400 series

Model number

HD 2400 XT 256MB GDDR3 HDMI

HD 2400 XT 256MB GDDR3

HD 2400 PRO 256MB SCS3

HD 2400 PRO 256MB DDR2

Core speed

700MHz

700MHz

525MHz

525MHz

Memory speed

700MHz

700MHz

400MHz

400MHz

Memory size

256MB

256MB

256MB

256MB

Memory controller

64-bit

64-bit

64-bit

64-bit

Memory type

GDDR3

GDDR3

DDR2

DDR2

AGP

YES
Sources: Company, compiled by Digitimes, June 2007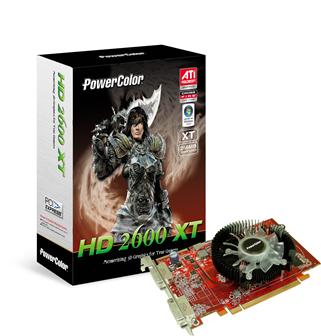 PowerColor HD 2600 XT 256MB GDDR3
Photo: Company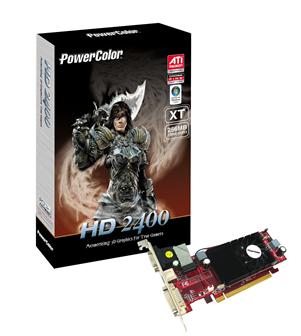 PowerColor HD 2400 XT 256MB GDDR3
Photo: Company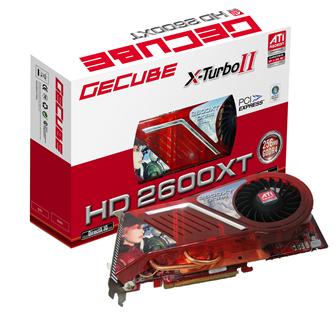 GeCube HD 2600 XT
Photo: Company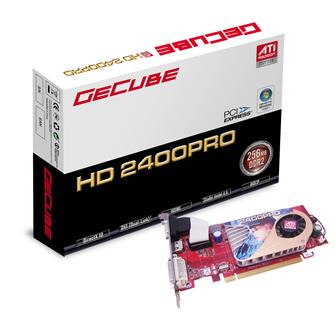 GeCube HD 2400 Pro
Photo: Company