Broadcom announced this week new media PC solutions for playback of high-definition (HD) video content across the widest range of PCs in the industry. By lowering CPU utilization, and integrating seamlessly into Microsoft Windows Vista and XP environments, Broadcom's media PC solutions enable mainstream PCs featuring integrated graphics to play back HD content from either a Blu-ray Disc (BD) or HD DVD, as well as from HD downloaded or broadcast content. The new Broadcom media PC solutions are available in three add-in card formats (including desktop PCI Express, PCI Express mini Card or ExpressCard 34), and as a chipset solution for PC motherboard applications.
In-Stat predicts that the market for HD DVD and BD enabled PCs is expected to grow to 15 million by the end of 2008.
Broadcom's media PC technology will be featured in the following booth locations at Computex Taipei 2007 from June 5-9, 2007. Broadcom booth (T101C, TICC:), Intel (T4VIP and T401, Hall 4 at TICC), AMD (TF1I and T105, Hall 4 at TICC), CyberLink (1024 and 1049 at Grand Hyatt) and Corel (1041 and 1042 at Grand Hyatt).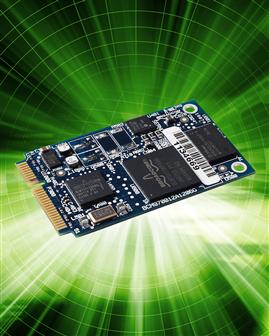 Broadcom HD video board
Photo: Company