Pioneer High Fidelity Taiwan (Pioneer Taiwan), Pioneer's marketing subsidiary in Taiwan, on May 23 debuted two new Blu-ray Disc (BD) optical drives for the PC, BDC-S02, a Blu-ray Disc combo drive, and BDR-202, a BD burner. The products are tentatively scheduled to launch in the Taiwan market in June and July or August respectively.
BDC-S02 supports reading/writing of DVD+R/-R SL (single-sided single-layer), DVD+R/-R DL (single-sided double-layer), DVD+RW/-RW, CD-R and CD-RW as well as reading of BD-ROM, BD-R, BD-RE (rewritable), DVD-ROM and CD-ROM according to Pioneer Taiwan. BDR-202 supports all of the capabilities of BDC-S02 and adds support for the writing of BD-R and BD-RE (the difference between combo and burner), Pioneer Taiwan indicated.
For the Taiwan market, BDC-S02 will be sold at the current global market recommended retail price of US$299, while the retail price for BDR-202 is tentatively set at NT$21,000 (US$631), Pioneer Taiwan pointed out.
In related news, Pioneer adjusted the marketing organization of its optical disc drive business in April by assigning Pioneer Taiwan as its Asia Pacific (except Japan and South Korea) operational center for such products. This makes the office responsible for marketing in China, Singapore, Hong Kong, Thailand, Malaysia and Indonesia, according to Shannon Yu, general manager, optical disc drive business division, Pioneer Taiwan. Pioneer aims to sell four million optical disc drives of various types in these markets in 2007, Yu pointed out.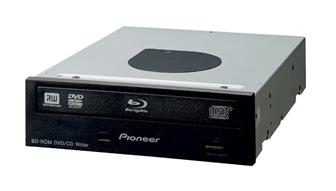 Pioneer BDC-S02BK BD Combo drive, (BK is the suffix for black color)
Photo: Company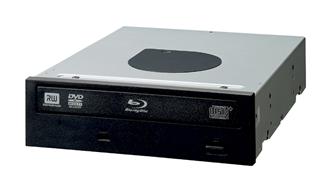 Pioneer BDR-202BK BD Burner
Photo: Company