CMC Magnetics is exhibiting next-generation blue-laser optical discs at the 2007 International Consumer Electronics Show (CES) taking place in Las Vegas. Both HD DVD and Blu-ray disc (BD) formats are on display.
For the 30GB HD DVD-R DL (double-layer) disc in particular, CMC claims it is the world's first producer. In addition to HD DVD and BD discs, CMC is showcasing 8x DVD+R DL and 4x DVD-R DL discs as well as special optical discs, including hard-coating discs, color-background LightScribe discs which allow users with a LightScribe enabled burner to add their own labels to the disc, and 8cm (diameter) DVD+/-R and DVD+/-RW discs for use in camcorders.
CMC is also displaying self-developed digital entertainment devices, including Any X, an Internet STB (set-top box) product, and the PKS-W900, a wireless karaoke player integrating a karaoke system, song recording, MP3 playback, CD+G compatibility and a wireless microphone.
CMC's lineup of HD DVD, BD discs at 2007 CES

Format

Storage capacity (GB)

HD DVD

-R (write once), SL (single-sided single-layer)

15

-R, DL (single-sided double-layer)

30

-RW (rewritable), SL

15

-RW, DL

30

BD

-R, SL

25

-R, DL

50

-RE (rewritable), SL

25
Source: CMC, compiled by DigiTimes.com, January 2007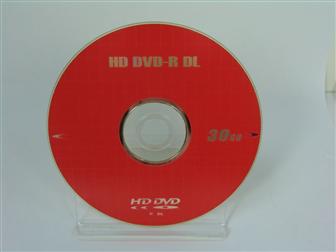 CMC 30GB HD DVD-R DL disc
Photo: Company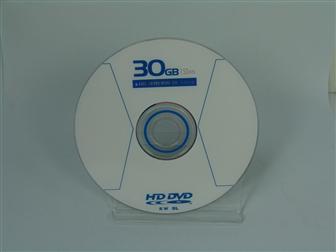 CMC 30GB HD DVD-RW DL disc
Photo: Company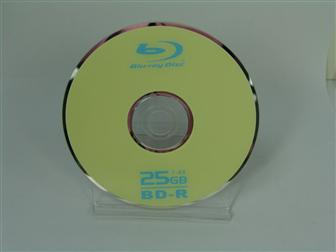 CMC 25GB BD-R SL disc
Photo: Company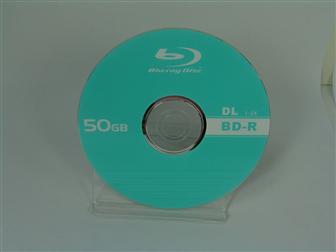 CMC 50GB BD-R DL disc
Photo: Company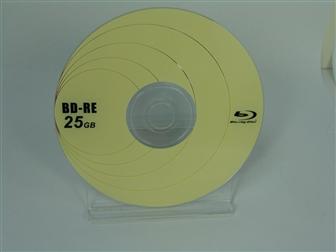 CMC 25GB BD-RE SL disc
Photo: Company