Taiwan market: Logitech unveils three webcams
Jimmy Hsu, Taipei; Adam Hwang, DIGITIMES
Logitech Taiwan, recently unveiled three Logitech QuickCam web cameras, the Ultra Vision, the Sphere MP and the Communicate STX, to the Taiwan market at recommended retail prices of NT$4,290 (US$129), NT$3,790 and NT$1,690, respectively.
The three webcams all have a CMOS image sensor with a resolution of 1280×960 pixels for photos and 640×480 pixels for video, according to Logitech Taiwan.
With growing demand for webcams by users of Microsoft MSN, Yahoo!, Skype and other IM (instant messaging) services, the global penetration rate of webcam use is expected to rise to 30-40% this year, Logitech Taiwan noted. In the Taiwan market, the emerging demand for HSDPA (high-speed downlink packet access) service, commonly called 3.5G, is expected to boost use of webcams in video conversation, Logitech Taiwan added.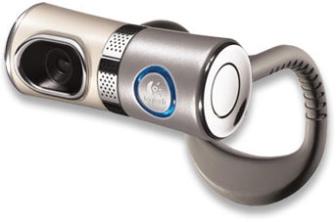 The Logitech QuickCam Ultra Vision webcam
Photo: Company