Asustek Computer has launched its first Lamborghini-series notebooks in a major push of its branded business campaign to compete with Acer's Ferrari-series notebooks.
The Intel-based Lamborghini notebooks currently being showcased at CES are available in both yellow and black.
Asustek said in a press release that the comprehensive partnership with the carmaker merges advanced information technology and automobile heritage to create a notebook series that inherits all the striking traits of a true Lamborghini.
"The ASUS and Lamborghini alliance brings together two brands that represents the highest quality and performance," said Tony Chen, director of ASUS Notebook Business.
"The new ASUS Lamborghini Notebook Series, a fusion of the best from both companies, will surely provide a different mobile computing experience. With unique mobile technology from ASUS and Lamborghini's cutting-edge industrial designs, the all-new notebooks provide a breath of fresh air to the boring looks of existing portable PCs," he added.
Sources said Intel has been driving force behind the partnership after the success of Acer's AMD-based Ferrari series.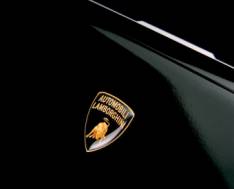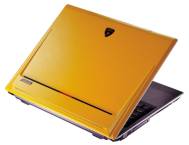 Asustek's Lamborghini-series notebooks
Source: Asustek