1377 news items tagged 2014
Global demand for flat panel displays by area is forecast to grow 7.2% to 210 million square meters in 2018 compared to 2017, according to IHS Markit. That will be the biggest annual...

Samsung Electronics has added 11nm FinFET process technology (11LPP, Low Power Plus) to its advanced foundry process portfolio, offering customers with a wider range of options for...

AMD has announced the appointment of Abhi Talwalkar to its board of directors.

Specialty IC foundry Vanguard International Semiconductor (VIS) is looking to expand its 8-inch fabs, and has approached several memory makers to buy their second-hand equipment,...

Clevo's notebook shipments reached 1.42 million units in 2015, down 13.93% from 1.65 million in 2014, but revenues from the business grew 4% on year in 2015 as the company shipped...

Combined revenues of Taiwan's major foundries: Taiwan Semiconductor Manufacturing Company (TSMC), United Microelectronics (UMC) and Vanguard International Semiconductor (VIS) are...

Google has sold close to five million Cardboard virtual reality (VR) devices since its launch in 2014 and apps on the Google Play Store that support the product have surpassed 2,000,...

Advanced Semiconductor Engineering (ASE) is expected to see its 2015 profits hit the second-highest level in the company's history, while fellow packaging and testing company Siliconware...

To strengthen its mid-range smartphone competitiveness, Samsung Electronics has launched its new Galaxy A5 and A7 smartphones in the Taiwan market, aiming to recapture the top vendor...

Taiwan-based ruggedized PC player Getac Technology has reported consolidated revenues of NT$1.6 billion (US$49.3 million) for November 2015, decreasing 7.3% on month but increasing...

Asia-based semiconductor equipment makers will see their combined share of the global equipment sales shrink in 2015, according to the Information Network.

IBM has recently decided to open part of its software source code for the China government to examine, and with IBM's action to license its Power chip architecture to China's chip...

Taiwan's revenues for server motherboards, servers, storage devices and related network equipment are expected to rise 4.7% on year to reach NT$494.3 billion (US$15.28 billion) in...

Mobile payment users in the US accounted for 20% of those worldwide in 2014, and 15.8% of mobile payment transactions were conducted in the country. With Apple, Samsung Electronics...

Inventec chairman Richard Lee has pointed out that the company's revenues will surpass US$20 billion by 2017 and revenues in 2015 are expected to stay flat or drop slightly from 2014's...

As power grid operators and managers address the growing challenges of stability and reliability to the grid, modern IT solutions are increasingly being leveraged to automate control...

Semiconductor wafer testing service provider Ardentec has reported net profits of NT$517 million (US$16.1 million) for the first half of 2015, up 8.2% on year. EPS for the six-month...

Taiwan-based crystalline silicon solar cell makers plan to apply to the US Department of Commerce (DOC) in 2016 to review anti-dumping tariffs it imposed in December 2014 in an attempt...

Just over 2.1 billion EMV cards were issued worldwide in 2014, up 27.5% from 2014. The exponential on-year growth rate was driven by significant EMV issuance into the US and China...

Acer has achieved better-than-expected results during the Taiwan Computer Application Show (TCAS) 2015 in Taipei, recording a sales growth of 40% compared to 2014. The results may...

As energy efficiency becomes the highest priority in construction and building operations, more complex equipment and solutions are emerging that promise reduced energy consumption,...

Global LED lighting production value in 2014 is estimated at US$28.8 billion, accounting for 26.3% of total production value for all types of lighting products, according to Taiwan-based...

China shipped a total of 237 million handsets in the first half of 2015, rising 7.4% from a year earlier, with shipments of 4G models increasing 381.8% on year to 195 million units,...

The global market value from the external sales of LED chips grew 18% from US$3.677 billion in 2013 to US$4.35 billion in 2014, according to LEDinside. The share of Chinese companies...

Asustek Computer has announced consolidated revenues of NT$41.68 billion (US$1.34 billion) for June, up 23.75% on month and 22.91% on year, but has reduced its notebook shipment forecast...
Related photos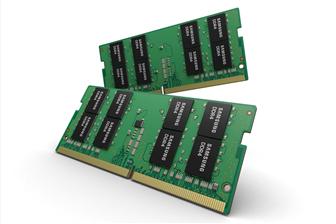 Samsung 10nm 32GB DDR4 SoDIMM
Photo: Company, Friday 1 June 2018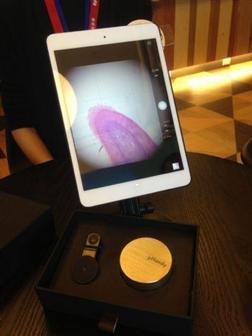 Aidmics uHandy mobile microscope
Photo: Julian Ho, Digitimes, Wednesday 10 June 2015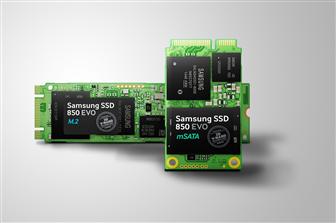 Samsung 850 EVO M.2 and 850 EVO mSATA SSD
Photo: Company, Tuesday 14 April 2015
Related news around the web